Luxurious, Water Resistant, and Long Lasting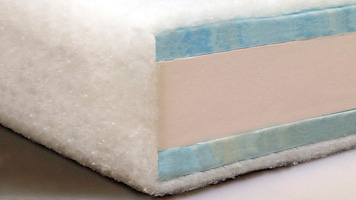 Designed by and exclusively for Cushion Source, Optimal Comfort Fill is the ultimate in comfort and weather resistance. Optimal Comfort is comprised of four layers to ensure comfort, durability, weather resistance, and longevity. This "best of the best" cushion filler is achieved by utilizing the best materials available.
Because these high-quality materials cost more to manufacture, Optimal Comfort Cushion Fill is somewhat more expensive than its predecessors; however, the unsurpassed quality will pay off when your cushions last longer and are more comfortable than you could imagine.
Optimal Comfort Fill is not only perfect for outdoor living, it's also more comfortable than any cushion on the market and will maintain this level of comfort for years to come.