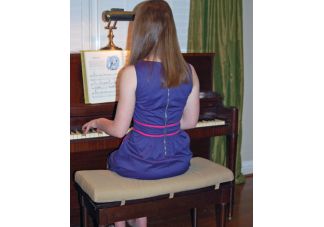 If you're an accomplished piano player or just taking lessons, you are aware that a piano bench can become quite uncomfortable after awhile. A custom piano bench cushion can bring a little design and comfort to your music making. We've combined elegance and durability to bring you only the best in custom cushions.
During a long practice or performance you'll need thick foam or poly fiber in your cushion to give you better support and even weight distribution. Cushion Source offers the option to choose the thickness, size and material you want.
We use only quality fabrics for our cushions so that your seat cushion will be able to stand the test of time. We have a wide array of indoor/outdoor fabrics to choose from. We are definite that you'll find exactly what you need but If you would like to use your own material, you are welcome to do so. We want you to be completely satisfied with your purchase.