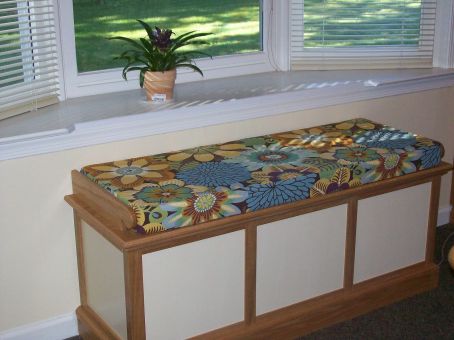 Storing precious keepsakes in a hope chest is a time-honored tradition from long ago. For generations, these cherished wooden chests have served as, not only storage units, but as convenient places to sit as well. What better way to enhance this unique piece of furniture than with a custom hope chest cushion?
Our exquisite custom hope chest cushions will exceed your expectations. We carefully craft each and every cushion to ensure you receive the quality and service you deserve. Cushion Source offers cushions that can add comfort, dimension and style to any room.
Choose from one of our many indoor fabrics for your hope chest cushion or select a fade-resistant outdoor fabric. If you'd prefer, you may even send us a fabric of your own.