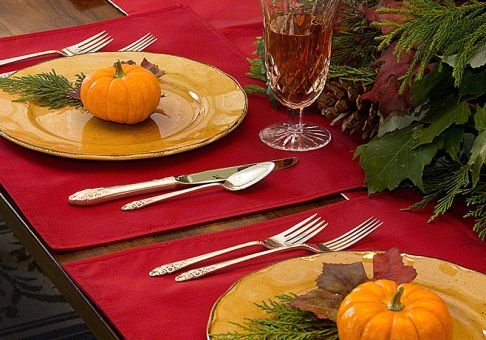 These double-sided Thanksgiving and Christmas placemats measure 20" × 14" and are sold individually. Select from our fabric families that were picked by our designers to create a warm, welcoming atmosphere in your home.
After you've chosen your fabric placemats, add a touch of luxury to your dining experience by choosing a coordinating table runner.
All of Cushion Source's Thanksgiving and Christmas collection products are available in multiple fabric groups hand-picked by our interior designers. Add an entire fabric family of products to your holiday decor, mix and match styles to best match your taste, or choose individual products to complement your current decor.