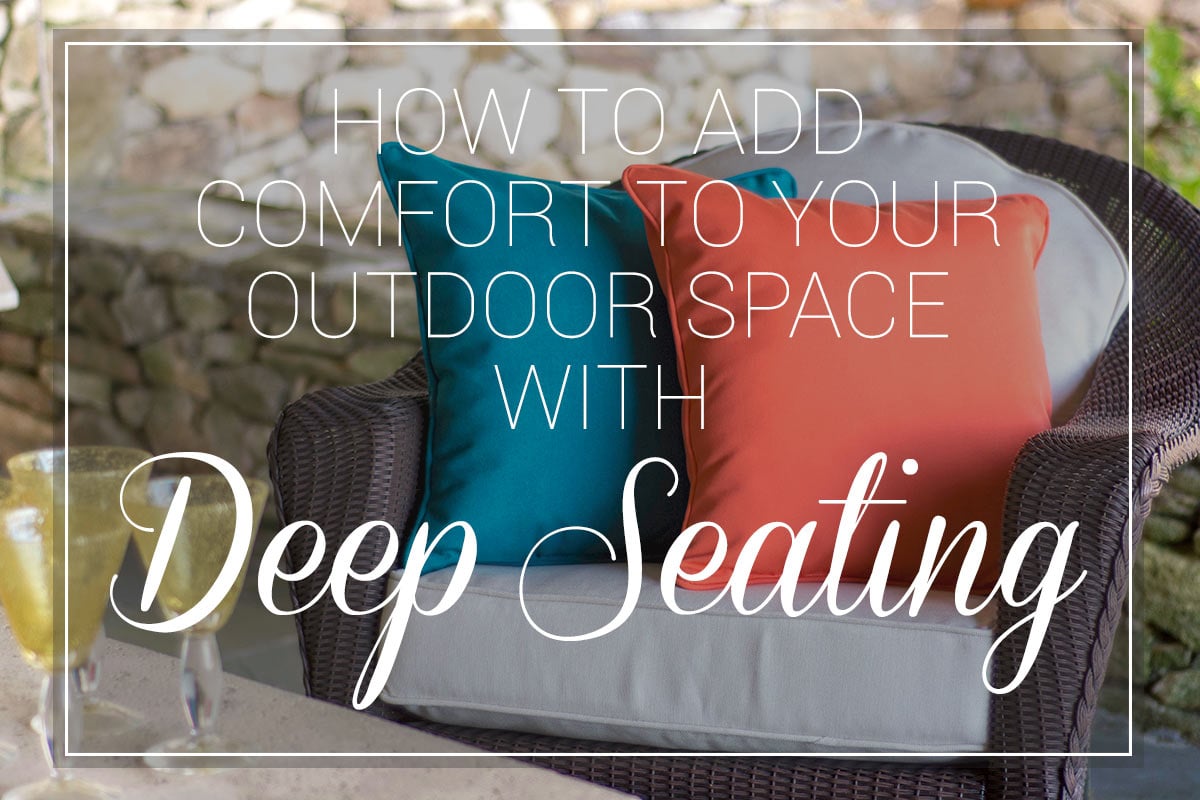 No other outdoor furniture can compare to the comfort of deep seating, but what makes deep seating furniture so great? Thick cushions. Deep seating cushions supply a 4"- 8" barrier between you and the frame of your furniture allowing you to enjoy your outdoor space for longer periods of time. You and your guests will feel at ease in the restful environment deep seating creates.
Replace Old Cushions with New Deep Seating Cushions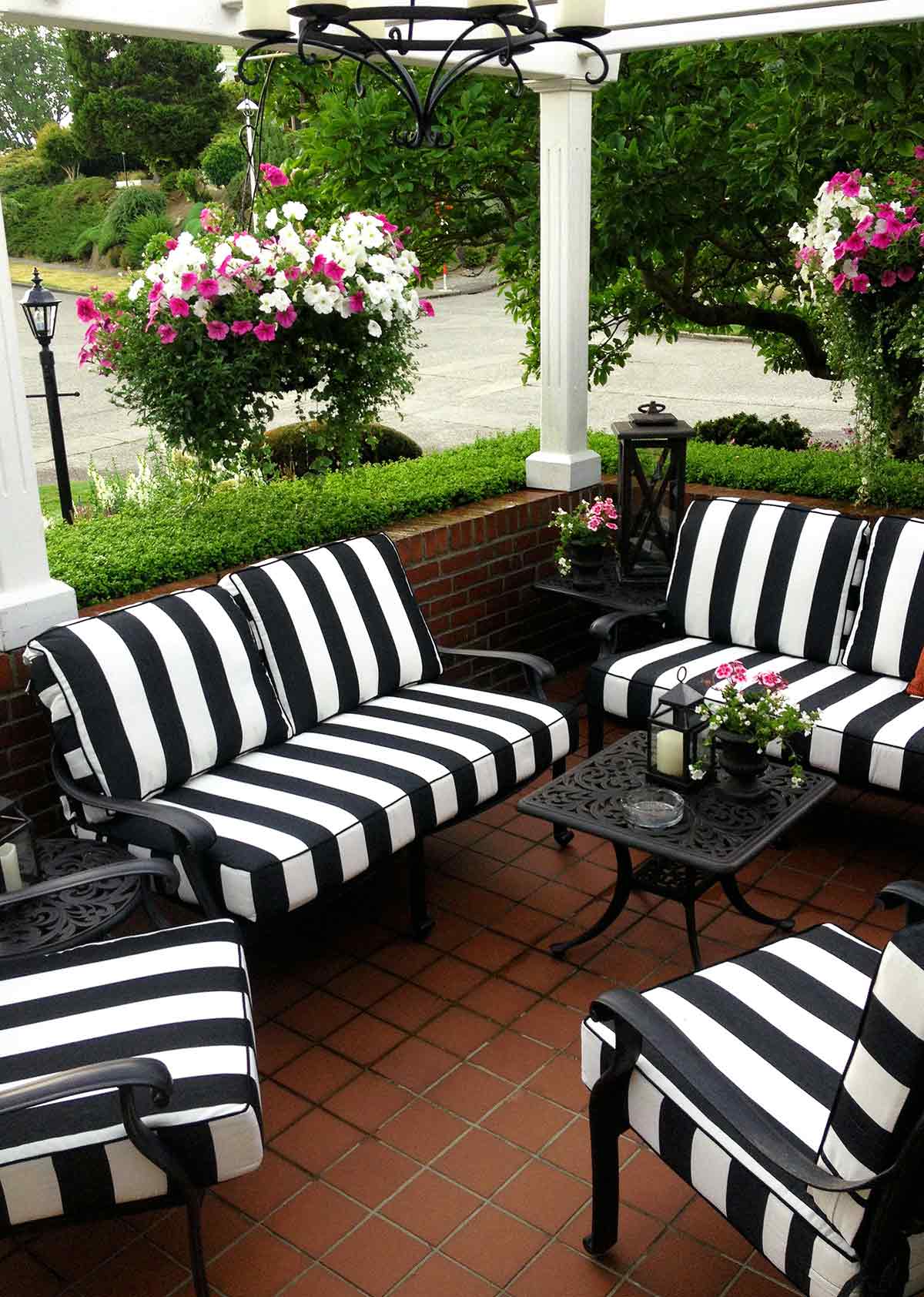 Have your outdoor cushions seen better days or did your outdoor furniture come with subpar cushions? If your outdoor furniture is still in excellent shape aside from the cushions or if you're unhappy with the cushions your furniture came with, replacing them with new deep seating cushions is a great option. If your furniture allows for the space, you can also replace old, thin cushions with thicker ones. Even if you purchased vintage outdoor furniture that came with the old, original cushions or no cushions at all, you can easily update your vintage furniture finds with deep seating cushions in newer, more durable outdoor fabrics.
Create Additional Comfort with Deep Seating Ottoman Cushions

While deep seating chair, sofa, and loveseat cushions are comfortable, adding an ottoman with a deep seating ottoman cushion provides even more repose. Who wouldn't want to rest their feet on something comfy after a long day? Deep seating ottomans aren't just for feet; they're actually pretty versatile. These ottomans make great coffee tables or additional seating. To convert your deep seating ottoman to a coffee table, simply place a large, substantial tray on top of your deep seating ottoman cushion to add the necessary stability for drinks or décor. You can also separate your deep seating ottoman from the chair or sofa to create extra seating for guests.
Add Lumbar Pillows for Extra Back Support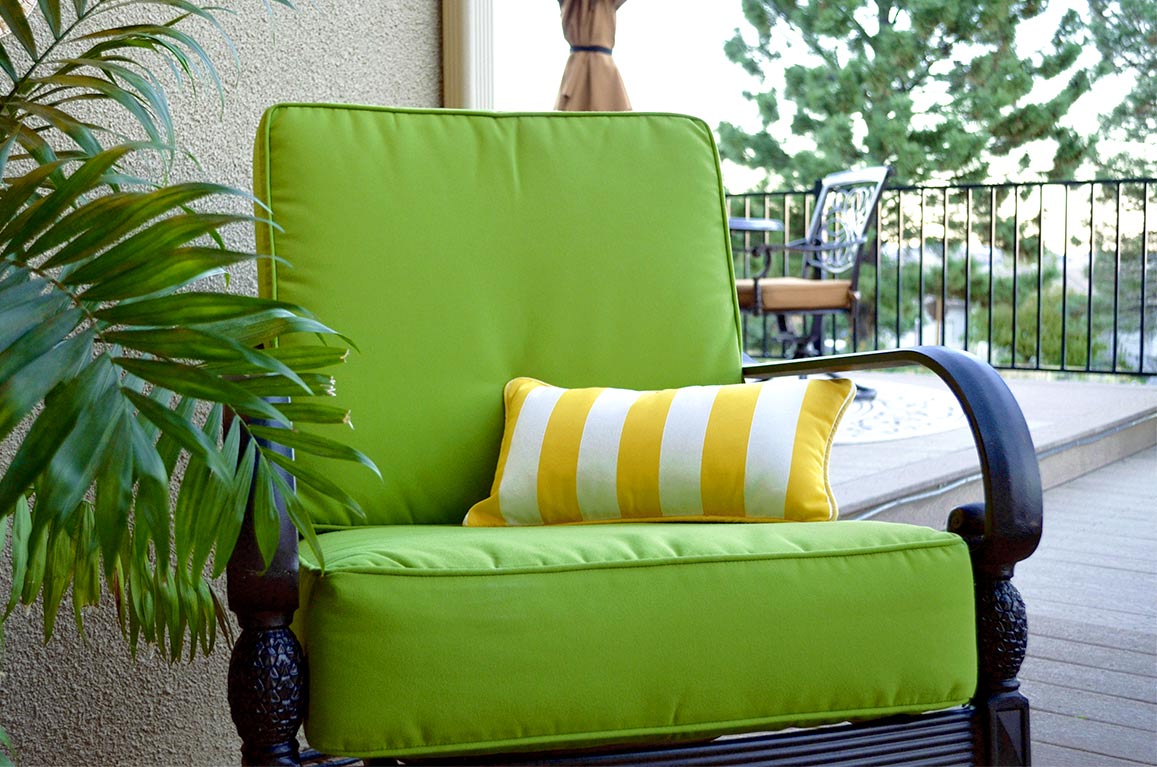 Unfortunately, back pain is a part of life. Adding lumbar pillows heightens the comfort level of your deep seating furniture. Additionally, lumbar pillows can ease that pain by relaxing the pressure and stress on the spine. Not to mention, lumbar pillows look great and add a decorative touch to outdoor seating.
How to Order Deep Seating Cushions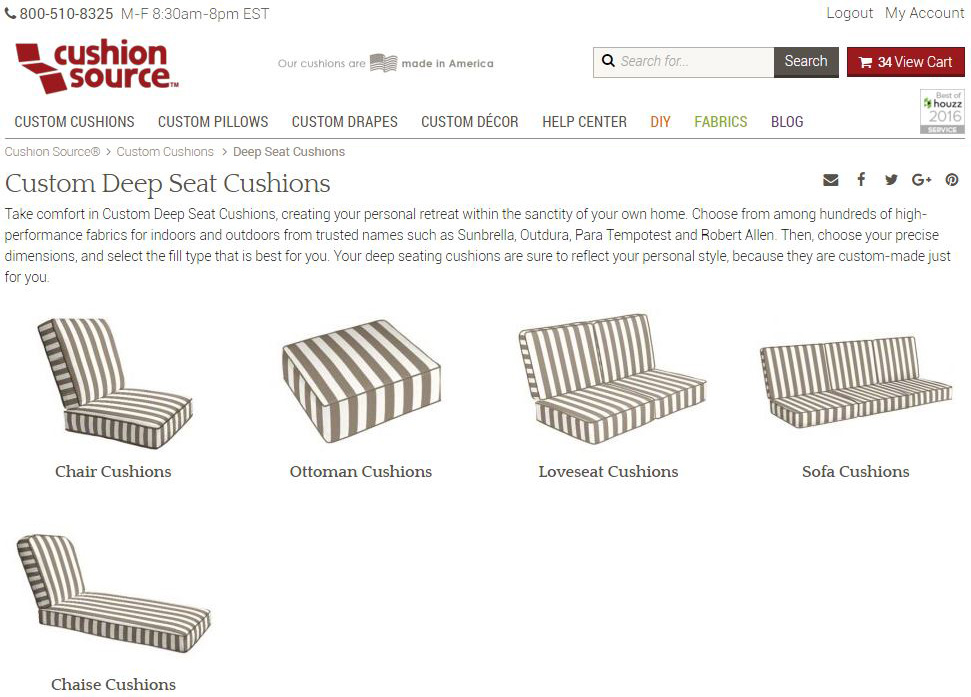 Whether you are looking to add or replace deep seating cushions, the ordering process is easy! Before placing an order, there are a few things to remember when measuring your deep seating furniture for new cushions. Measuring your furniture correctly is the most important step when buying cushions. To ensure the perfect fit, do not measure your existing cushions. Old cushions are not accurate representations of the cushions you need because over time, cushion fill flattens and fabric stretches. When determining the cushion thickness you need, it is important to consider the raised loft or crown, which can add up to 2 inches depending on the cushion fill type you select. If your patio furniture did not originally come with deep seating cushions, be sure your furniture frames can accommodate the extra thickness. It is also important to remember that if your furniture is not rectangular or square, you will need to send in a template.
Once you've decided on the cushions you want to update, you will select the coordinating cushion type. Within each deep seating product type there are single cushions and cushion sets, as well as the option to have a unique cushion made from a template you provide. After you've chosen the cushion or cushion set you want, you will begin the design process, which includes your choice of fabric, optional welting, dimensions, fill type and thickness, corner shape, and optional ties.