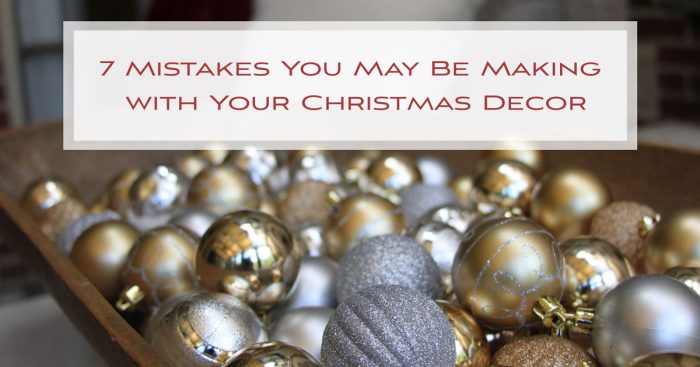 Have you ever thought your Christmas decor may not look quite right, but you can't put your finger on why? Finding out a solution to your problem may be easier than you think. To make decorating your house a little easier this year, here are seven mistakes you may be making with your Christmas decor!

1. You Go from Festive to Cluttered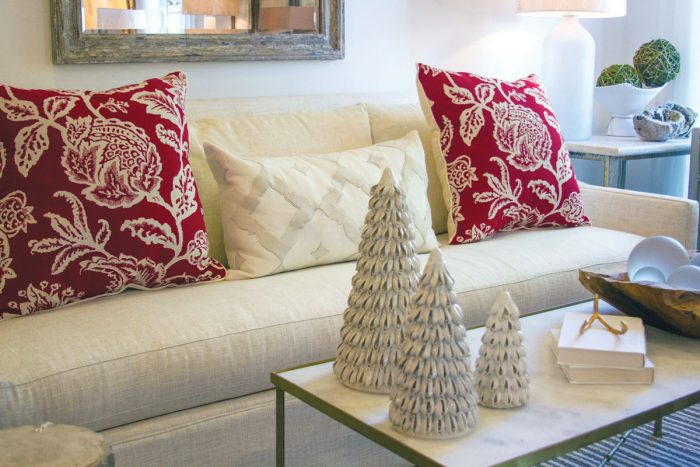 Sometimes less is more, especially when it comes to Christmas decorations. It's easy to get caught up in the Christmas spirit, but it's best not to overwhelm your home by trying to fill every spot with decorations. Rather than covering every space, add Christmas details by swapping out your everyday items. Create a magical look by giving your pillows or throw a festive change, add holly or magnolia leaves to indoor plants, and add simple winter details in your home.

2. You're Putting Your Tree in the Wrong Spot
If you're going to spend time picking out the perfect tree and putting it up, it should definitely become a focal point in your living room. Don't hesitate to move furniture around to find the perfect spot, rather than just sticking it somewhere that fits. Ideally, there's a spot where you can catch a glimpse of it from various areas of your home – from the couch, your dining table, and especially through a window when you pull in the drive.

3. You Limit Your Color Palette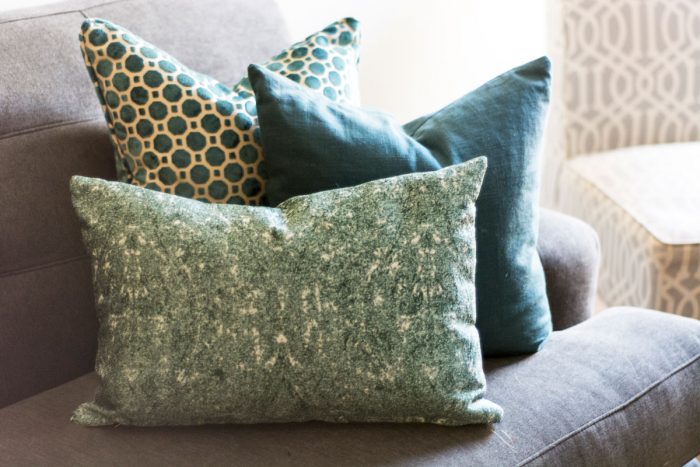 While reds and greens are classic Christmas colors, you don't have to limit using just those colors to your Christmas decor. Silver and gold metallics and Christmas whites are also beautiful colors of Christmas to incorporate. If these classic colors clash with the rest of the house, there's no reason you can't use other shades to create a festive look. Quieter hues like blush and wine tones can create a cheery and elegant look to your Christmas decor. To make the use of any color look intentional, be sure to use them evenly throughout the space.

4. You Limit Decor to Just One Room
Bring the Christmas spirit throughout your entire home, rather than just the living room. Set your dining table with simple Christmas touches, making it a showstopper when all your guests come over. Add trees to other rooms of your house, but don't feel like you have to decorate them like your main tree – lots of lights and simple ornaments go a long way.

5. You're Not Adding a Personal Touch
There is nothing wrong with mass-marketed Christmas decor, but taking the time to add personal touches to everything will completely transform your look! Incorporate heirlooms, holiday kids crafts, or keepsake ornaments to dress those basic items up. Add real greenery to your faux garland and wreaths to take them to the next level.

6. You're Missing Out on Making Traditions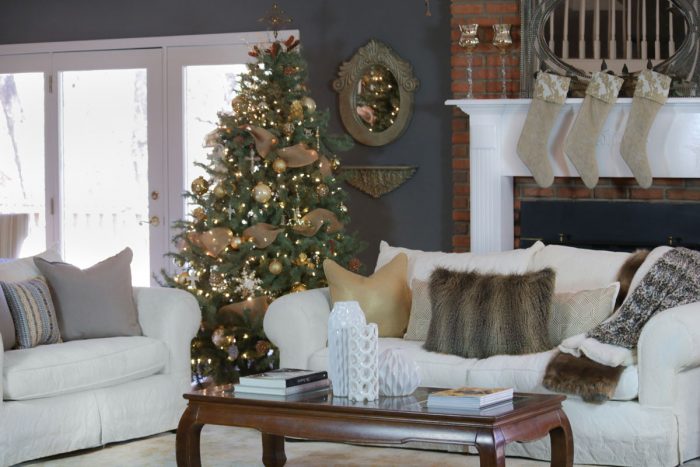 Sure, it may be easier to just get everything done yourself, but you miss out on family fun not including everyone. Start an annual tradition with the family by picking out the tree together, picking out special ornaments for everyone each year, and hanging them all on the tree together. You'll create memories together that will last forever!

7. You Forget to Prep for Next Year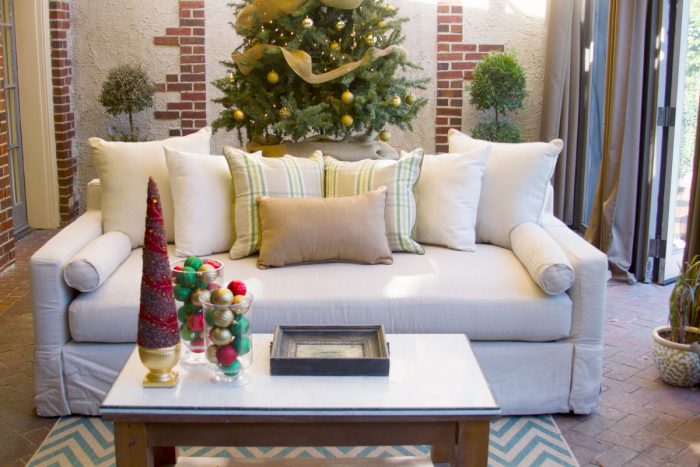 By the end of the season, you may be ready to get everything taken down and put away, but think of yourself a year from now. Do you want to spend time digging through boxes trying to find certain things? Take the time to label boxes, neatly pile ornaments and decor in boxes by what room in the house they go in, carefully wrap your ornaments so you don't find any broken ones, and be sure to throw out lights that don't work or aren't as bright anymore.
Shop the post: