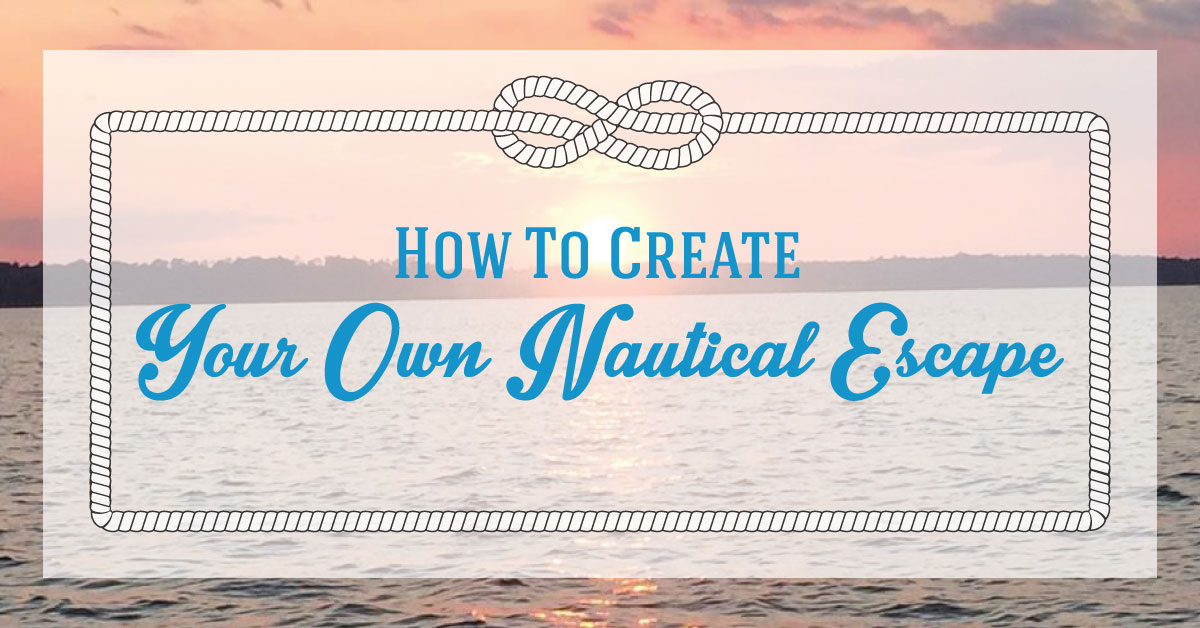 Nautical decor is trending in homes, whether near the water or not. Implementing nautical decor to your home doesn't always mean anchors and sea creatures. Using these decor tips will help you create your own seaside escape in your home.
Add Natural Colors and Elements to Your Decor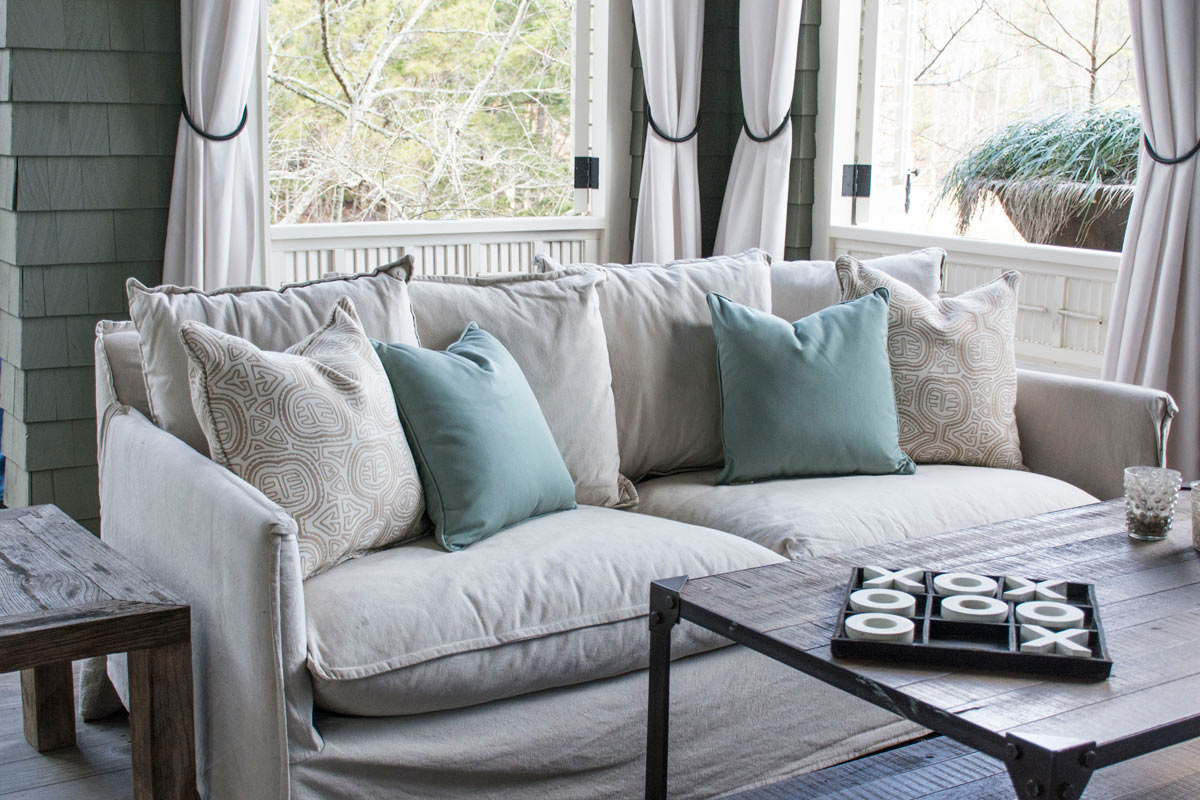 The key to designing a room with a nautical theme is that you don't have to start from scratch. Adding simple characteristics to the room will capture the freshness of being near the water. Waterfront living is all about being outside, so your decor should give that same feel. Nautical decor typically goes hand-in-hand with natural colors and elements along with shades of blue. Playing up different shades of blue and natural with complementary colors and accessories will lead to that perfect nautical feel.
Use Large, Bold Stripes
Bold stripes are a classic way to incorporate a nautical touch. Combined with a crisp backdrop and furniture with woven or wood details, stripes are an effortless decor element. With stripes there are endless decorating possibilities. From bold striped drapes or a painted wall, to striped cushions and throw pillows, or even bedding, you can't go wrong with any type of striped decor and accent. Even though a nautical look is timeless, stripes go beyond and can be used with any type of theme when you decide you need a bit of a change.
Blend Shades of Blue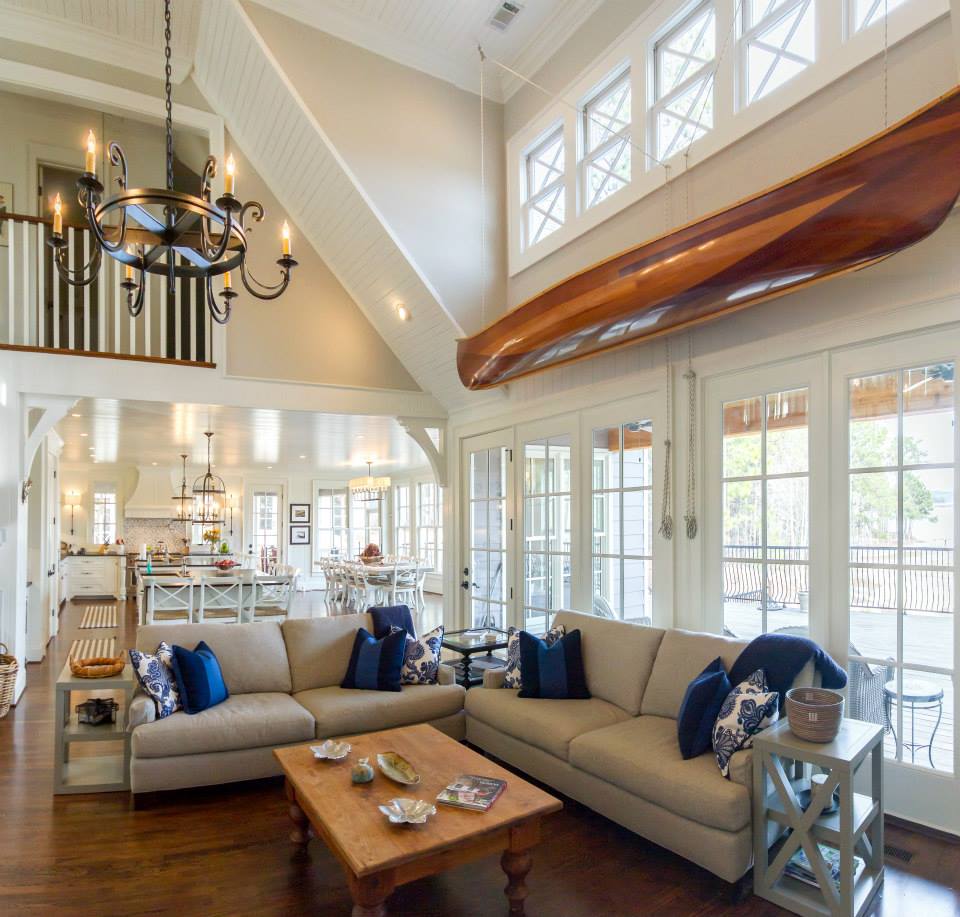 Since blue is a go-to color when you think about anything nautical, it makes the perfect accent for your decor. Using clean colors for the furniture and walls creates the best backdrop for playing up blue. Start by adding a patterned throw pillow and continue adding throw pillows in different shades of blue. Add a solid throw and light blue end tables to tie everything together. While using just one color might sound boring, adding the different shades of blue really gives it a wow factor.
Incorporate Decor That Uses Natural Elements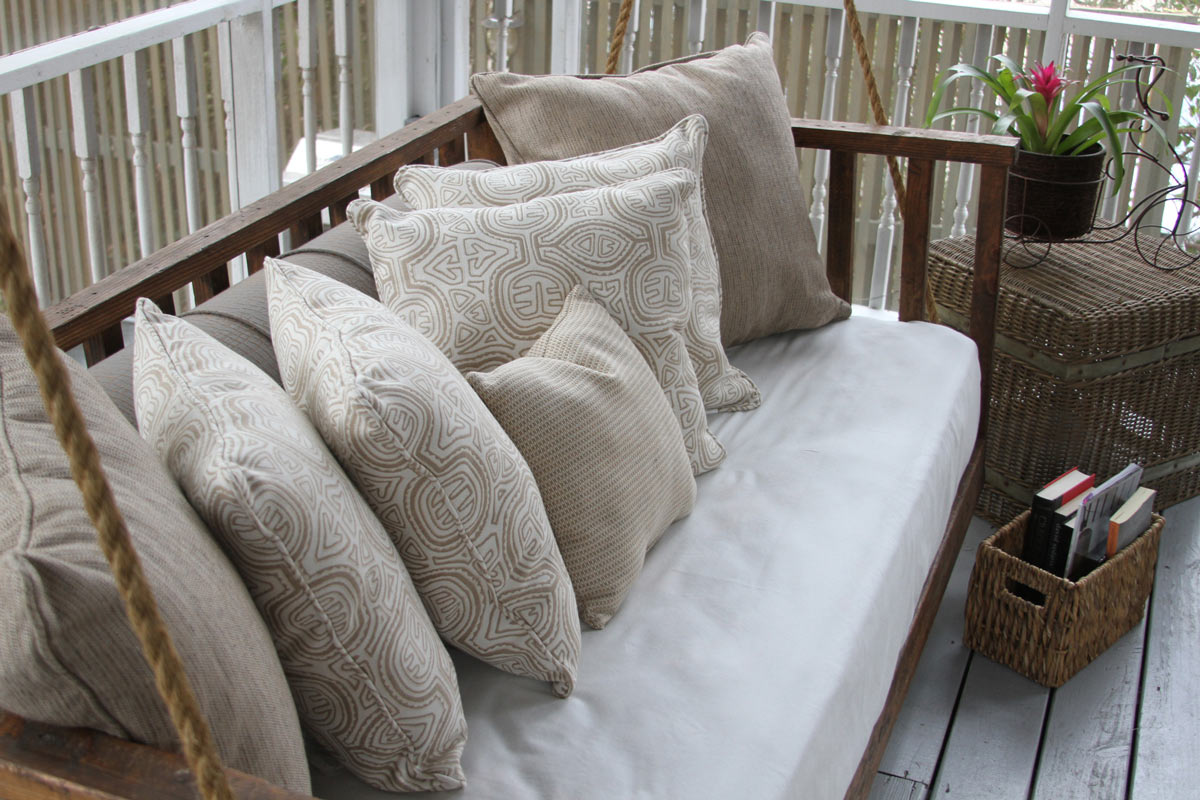 Natural elements bring the nautical feel into your home in subtle ways. A manila rope can always be identified with boats and can be a great decor piece used in so many ways. Using it to hold up your daybed swing or tie your drapes back are just a couple of examples of how to use manila rope. Another great natural piece to add is driftwood. Driftwood comes in all shapes and sizes and is the perfect centerpiece for any table.
Show the Sea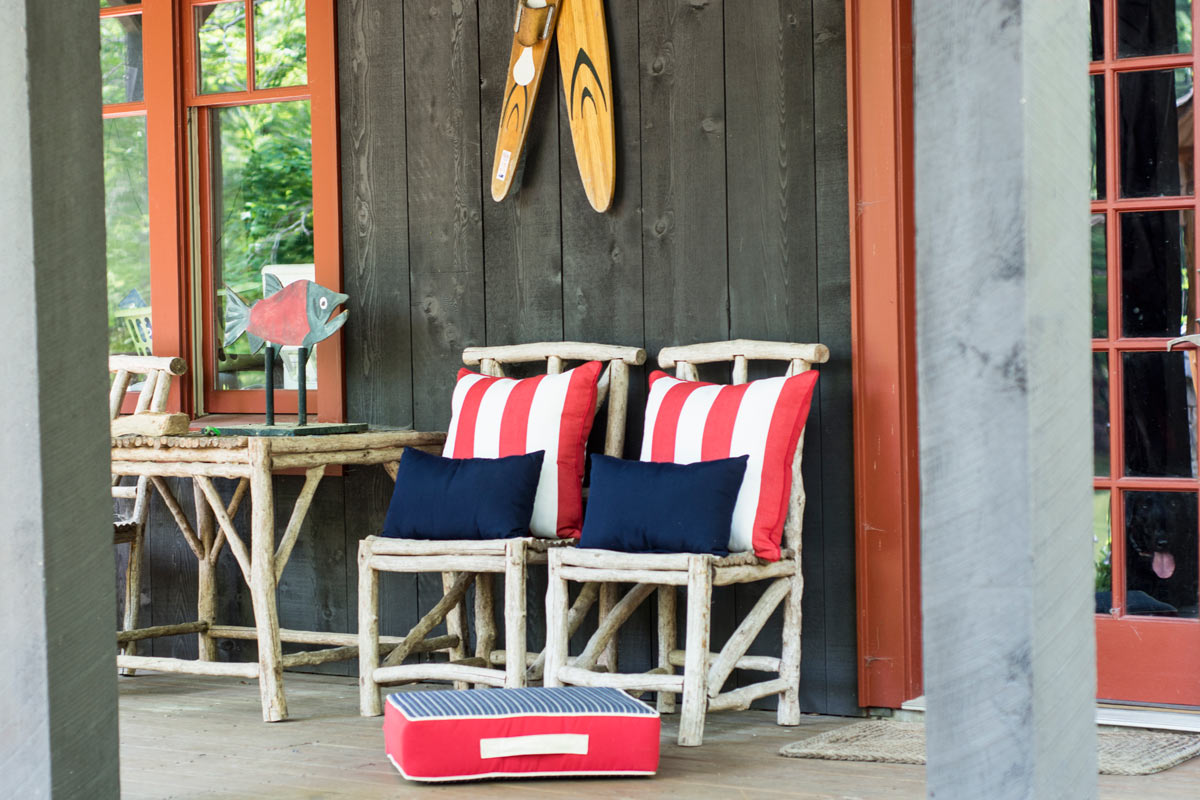 Of course what would a nautical theme be without actual nautical pieces? While anchors and sea creatures seem to be the norm when you see a nautically decorated space, think outside the box. Add items like skis or decorative oars in creative ways as focal points hanging on the wall. Using these longer items on a wall draws the eye upward and can create the illusion of taller ceilings.
Accent with Prints, Patterns, and Bold Colors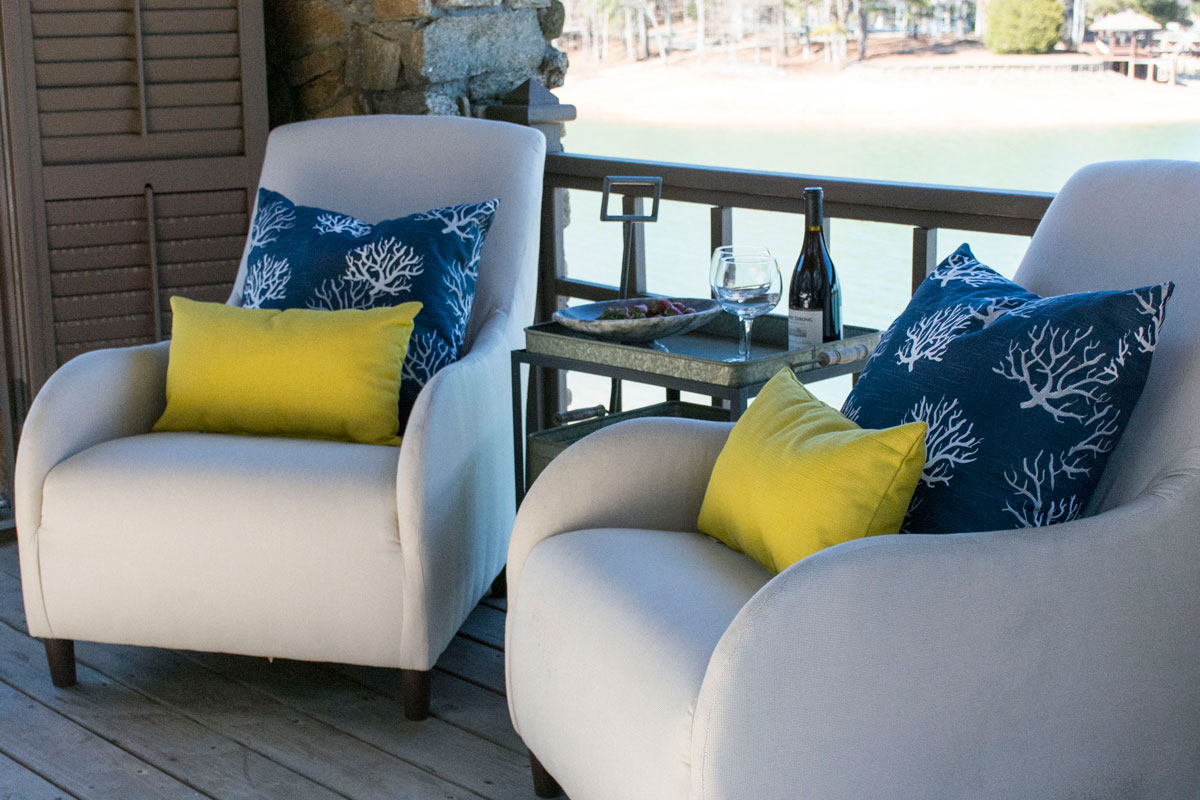 Along with nautical pieces, adding nautical prints is also an easy way to decorate. Nautical prints are a fun way to get that feel of waterfront living. Mixing bold colors with patterns is a great way to boost your mood and add playfulness to your home.
While living rooms, kitchens, bedrooms, bathrooms, and, of course, outdoor spaces are all perfect spaces for nautical decor, be sure to limit the decor to only a couple rooms and not the whole house. When you don't live near the water, creating your own nautical escape brings relaxation and calmness to your home while giving you a sense of being on vacation.