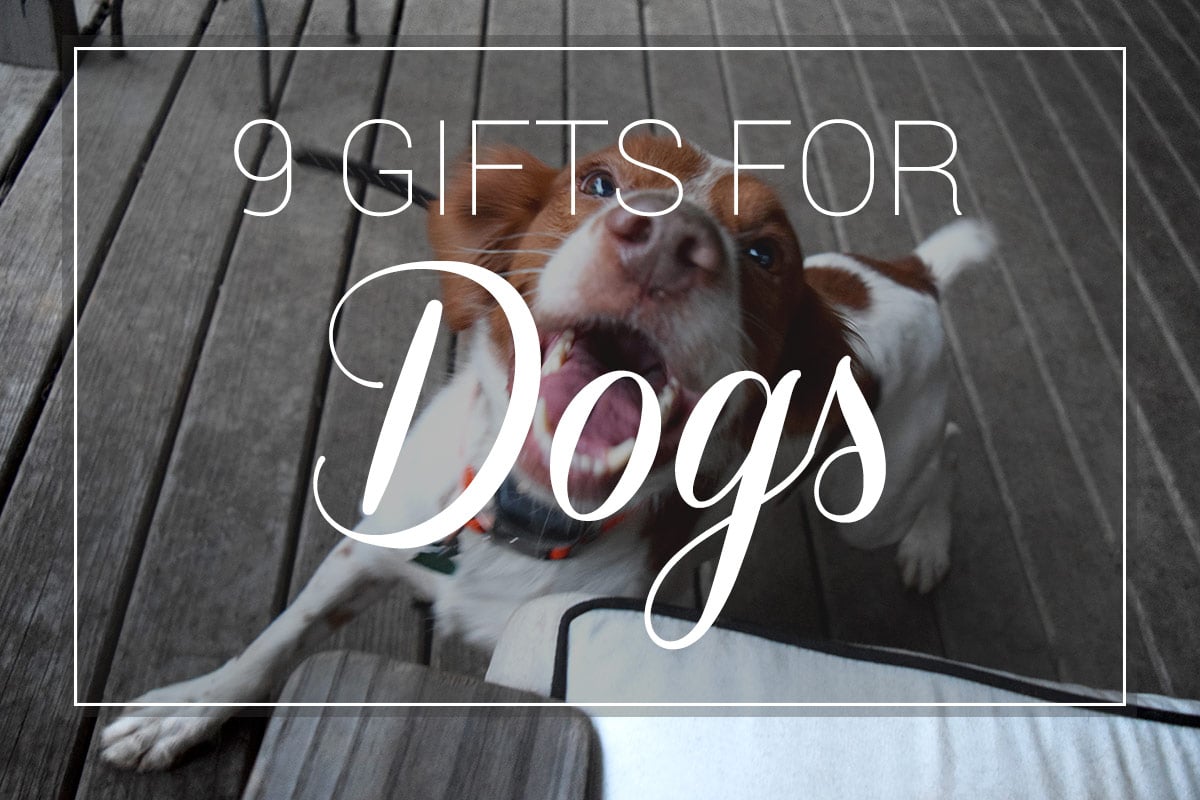 For most of us, our dogs are our family. Dogs are there to provide laughs or lend an ear when you are down, and they are always happy to see you when you get home. Our dogs give us unconditional love even when we least deserve it. You can't say that about many people. Christmas is the perfect time to show your pooch how much you appreciate all they do by giving them a gift they will truly enjoy.

1. Dog Bed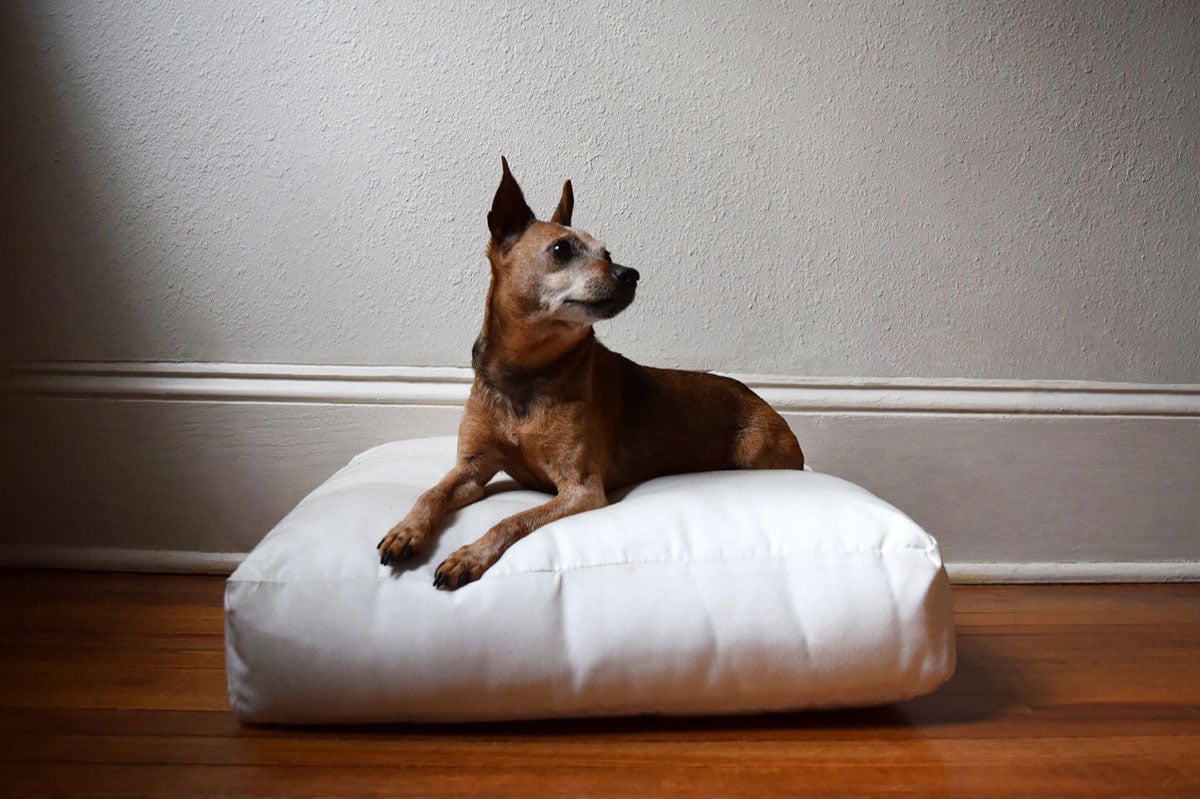 It's no secret that dogs love sleeping on their master's sofas, chairs, and beds. Outside dogs nestle themselves on outdoor furniture or flowerbeds. However, when that is an unwanted behavior, a dog owner must provide an alternative. Like us, dogs want something soft to rest on regardless of their environment. Dog beds remedy jumping on furniture while providing a comfortable spot that is all their own.
As dogs can tend to be less gentle on fabrics, I recommend Cushion Source dog beds that can be used both indoors and outdoors. Outdoor fabrics are more resilient and can handle extra use brought on by nails, fur, wet paws, and more. Outdoor fabrics like Sunbrella, Outdura, Para Tempotest, and Robert Allen Sunbrella contract provide water and stain resistance, making these dog beds perfect for any dog.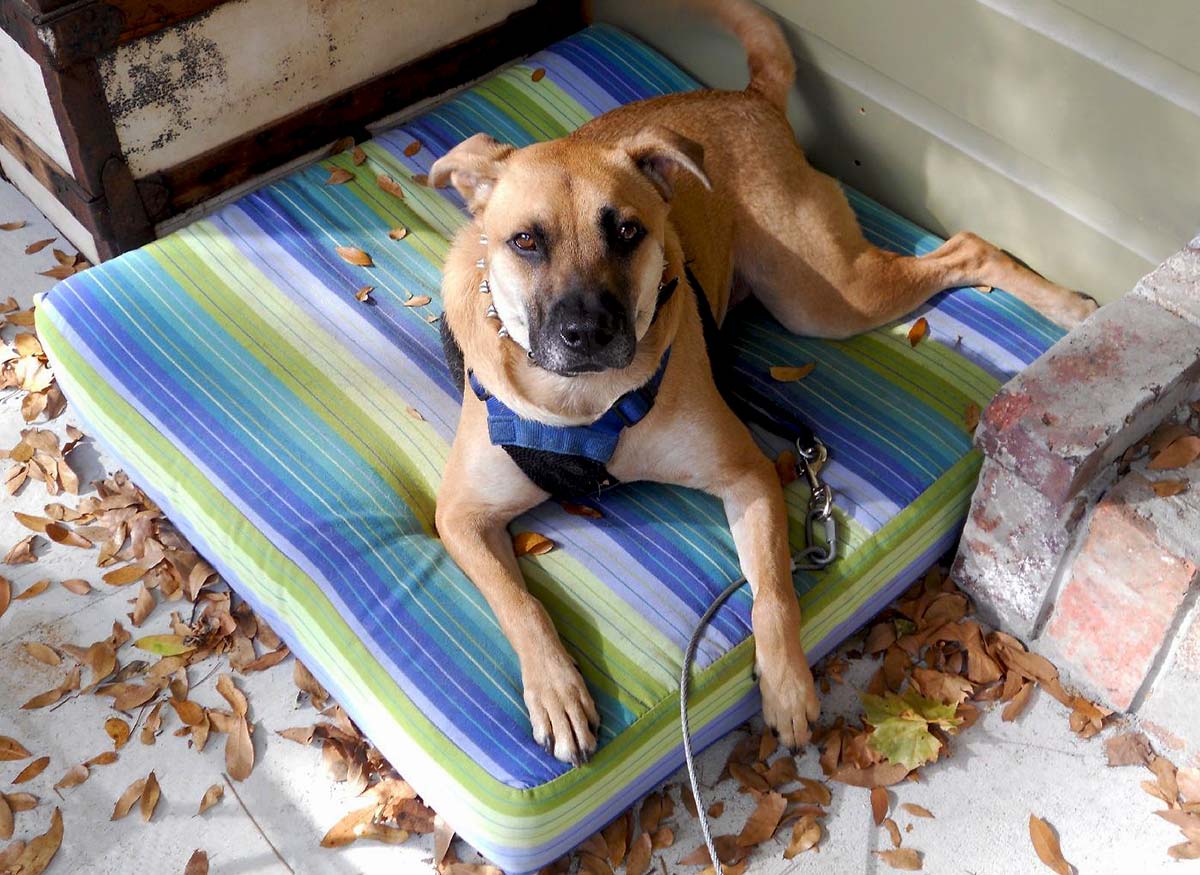 If you are really looking to keep your pooch off your furniture, make sure your new dog bed has just the same amount of comfort. Just like us, they are looking for the most cozy and comfortable spot to rest. Look for features such as plush indoor/outdoor fill that is wrapped in 2 oz. poly fiber batting, which is enclosed inside a cotton shell. And if you are looking to give your dog a bit more comfort or you have an older dog, dog beds with optimal comfort fill featuring memory gel, standard foam, and batting are ideal.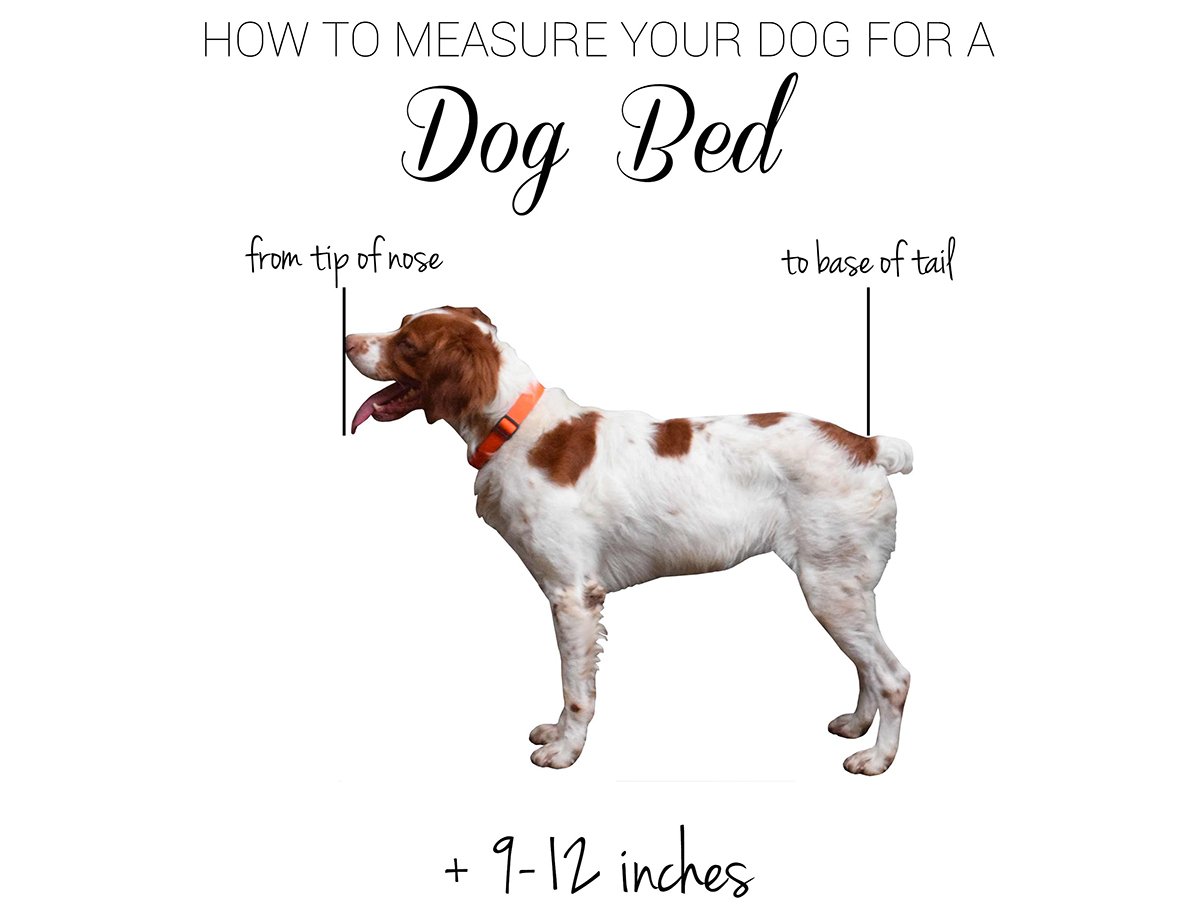 Knowing how large or small you should order your dog bed is essential to your dog's comfort. Measuring your dog for a dog bed is easy. Measure your dog from the tip of their nose to the base of their tale and add 9-12 inches to that measurement.
I chose a rectangle dog bed that I customized for my Miniature Pinschers. I selected Sunbrella Natural because I knew it was durable and could hold up to wear and tear. Not to mention, white fabric is incredibly easy to clean! I just take the cover off the bed and wash it by hand with a dash of bleach to whiten and disinfect then hang it up to dry.
2. Inflatable Protective Collar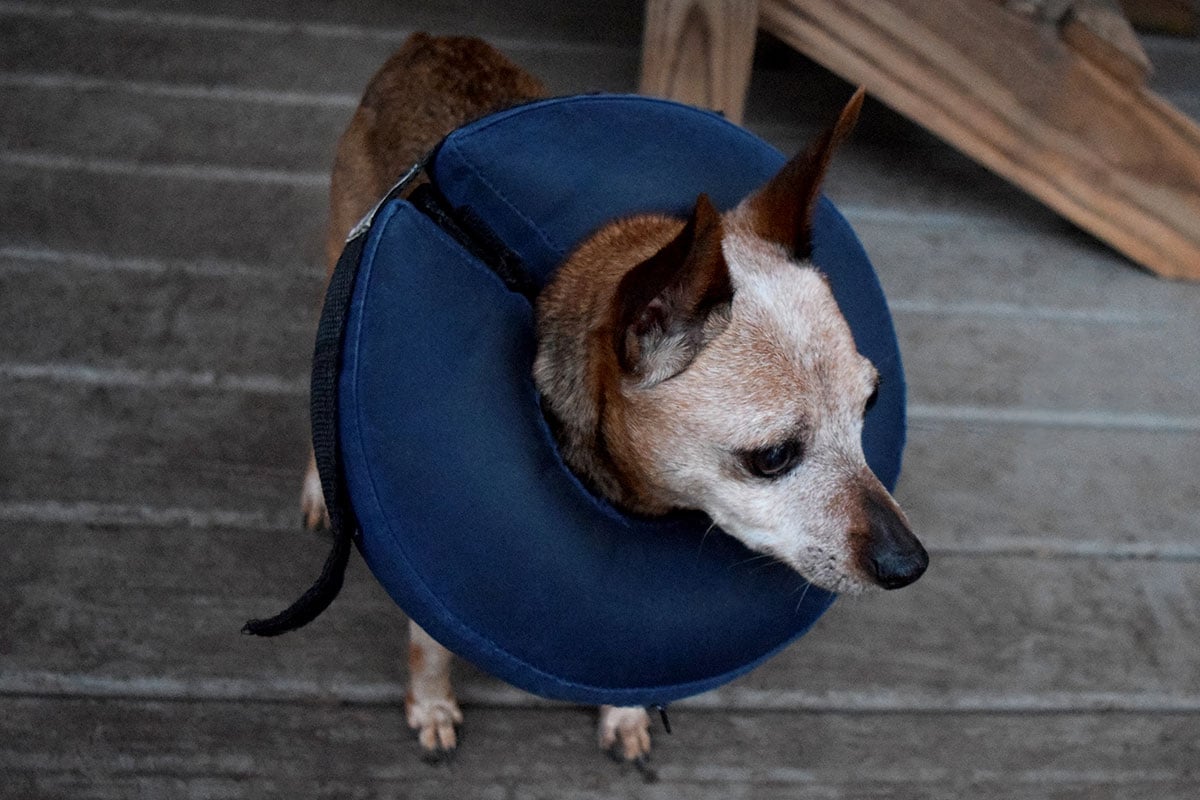 An inflatable collar is excellent for dogs with injuries, constant hot spots or undergoing several surgeries. My adopted Miniature Pinscher, Millie, gets dry, itchy skin all the time. To keep her from constantly scratching, biting, and ripping her fur out, I put her in the dreaded Elizabethan cone. Millie is an active dog and would constantly get the cone caught on doorways and furniture, jerking her head and neck because she couldn't see around the cone. She became lethargic and depressed, and we knew the cone was not going to work.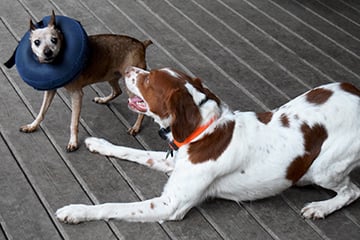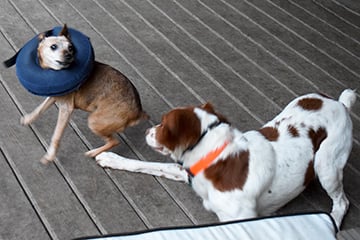 Luckily, I came upon an inflatable collar at our local Petco. This collar has made a huge difference because Millie can play and do all the things she loves without getting hurt. The inner portion of the "inner tube" collar, as I call it, is exactly that. This inner inflatable ring can be blown up easily by simply using your mouth. The outer jacket is thick and protects the inner from popping, and features loops to slide a regular collar through. The outer part of the jacket has a Velcro strap for adjusting around your dog's neck. An inflatable collar is great and, as you can see, it hasn't slowed down Millie.
3. Rawhide Twists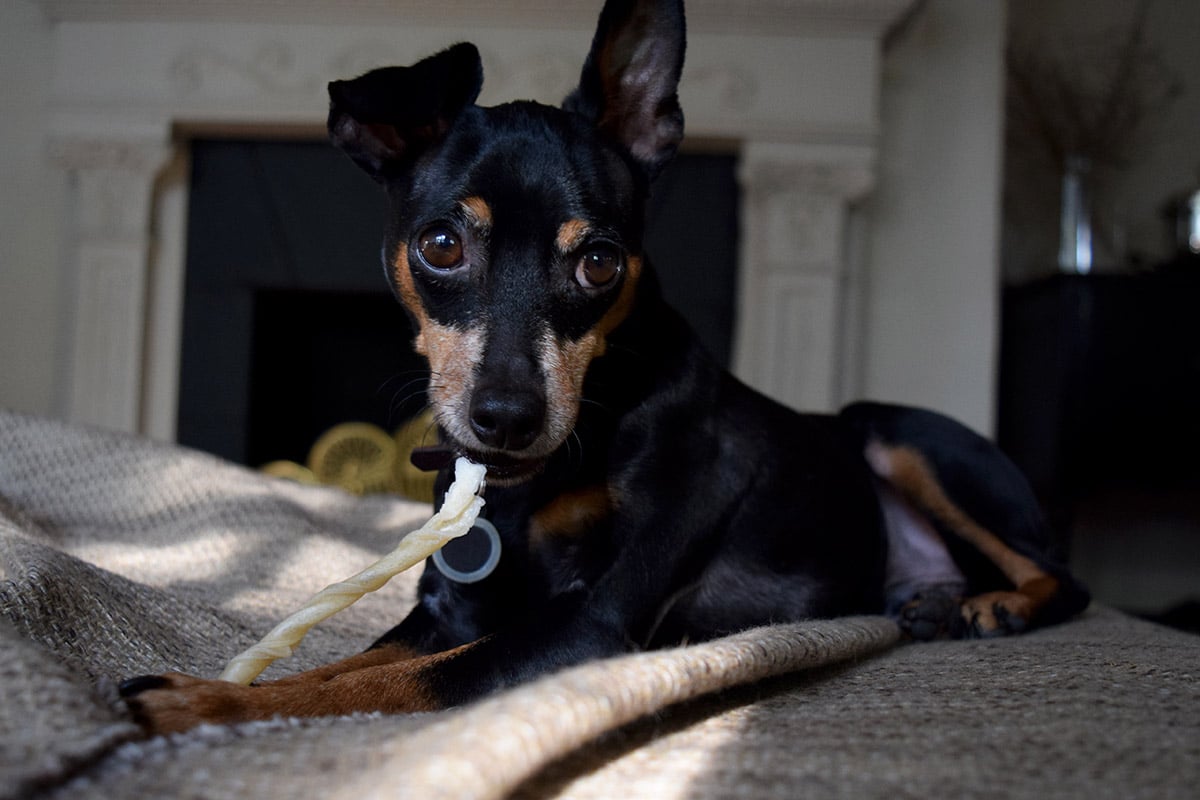 This gift may seem like a no-brainer because it is! I have never met a dog that didn't love rawhide chew sticks. Our little dogs enjoy rawhide chew sticks so much that they steal them from one another. Our favorites are American Natural Rawhide Twist Sticks. They are all natural and made in the USA using all beef hide. Not only do my dogs enjoy these rawhide sticks, but these treats help in keeping their teeth clean due to their shape and texture. These twists last a long time for little dogs, providing hours of contentment.
4. Bowtie Dog Collar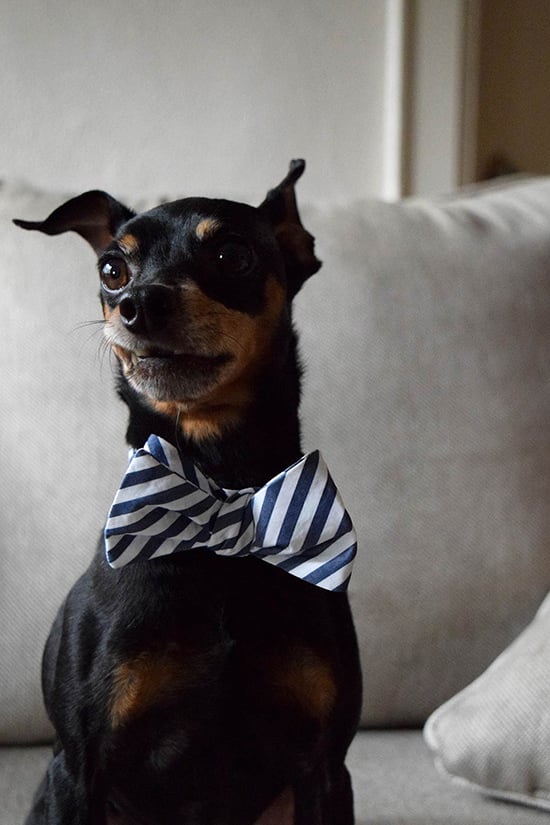 It's hard to make your dog even cuter, but bowtie dog collars can take your pooch from cute to handsome. Bowtie dog collars are great for any occasion and can be used year-round for any event. Christmas, Easter, Thanksgiving, birthdays, family photos, the list goes on and on. Although I made my own collars, The Etsy shop Pecan Pie Puppies out of Columbia, SC, has made prepping your pup incredibly easy. They feature a great selection of dog bowtie collars and dog flower collars in a wide variety of colors and patterns to coordinate with the seasons. Pecan Pie Puppies even has a wedding collection, as well as holiday and collegiate collections. Your dog will look dapper with his fetching new collar.
5. WagAware Charm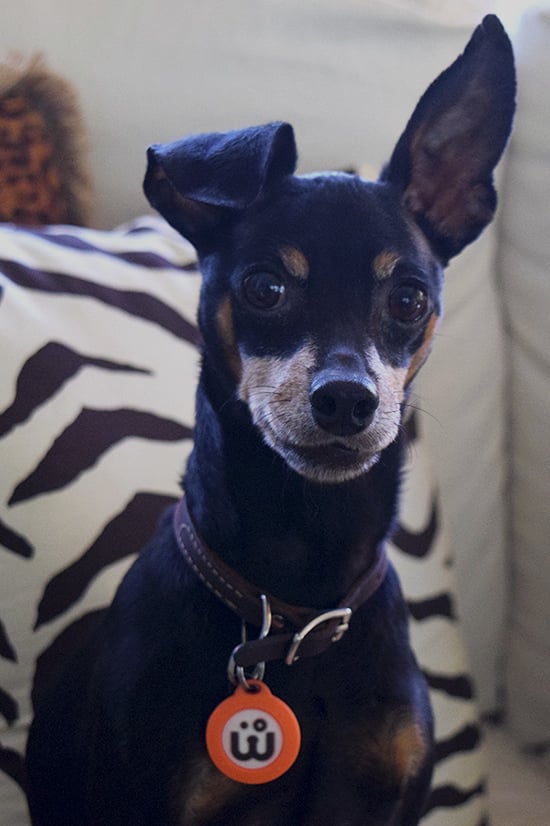 WagAware began in an attempt to bring awareness to the overwhelming homeless dog population. With over 7 million pets in the shelters each year, almost 3 million of those adoptable pets are unfairly euthanized. The WagAware Ambassador Charm is a way to showcase your support and spread the word about pet adoption. With every charm sold, WagAware donates 50% of the profits to dog shelters.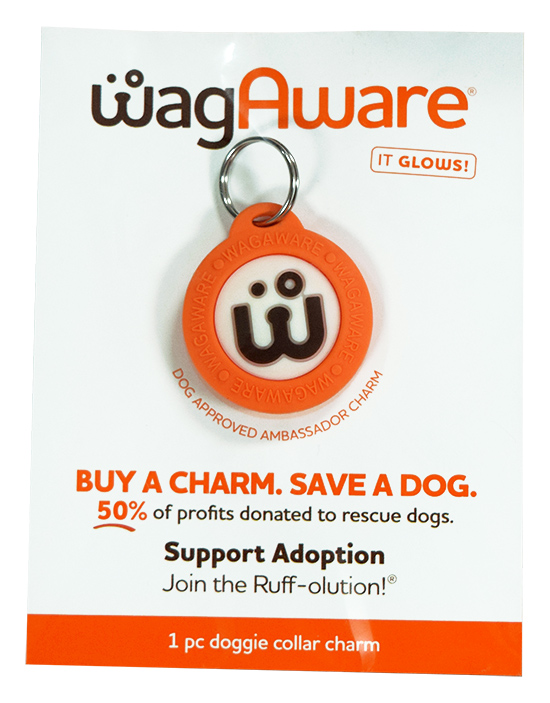 The WagAware charms are 1 ¼" in diameter and feature a double-sided design. They are made from recycled, moisture-resistant, anti-microbial PVC that is non-toxic and easy to clean. These charms also glow in the dark and do not make noise when your dog or cat moves. WagAware charms can be used as keychains as well to raise awareness everywhere you go.
6. Replenishing Water Dish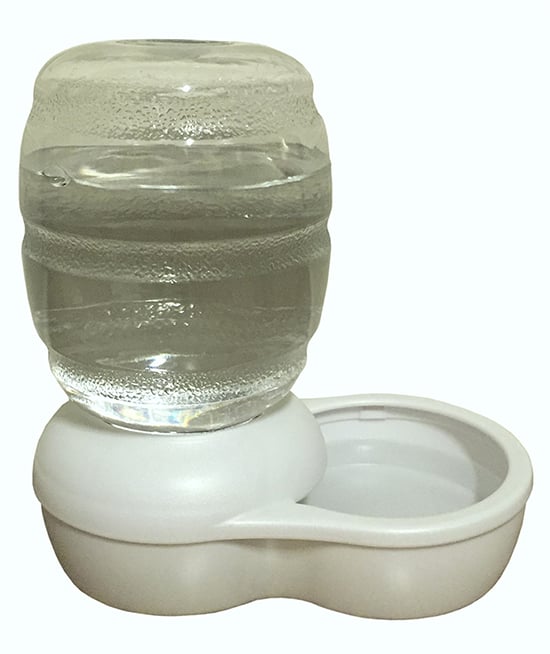 A great gift idea for multi-dog households is a replenishing water dish. Any owner of two dogs or more will tell you that they constantly have to refill their dogs' water dish. The PetMate® Replendish Waterer with Microban fixes this problem. No more worrying at work if you've left water out for the dogs. The Replendish waterer features microban protection that aids in preventing the build-up of bacteria and comes with an advanced filtration system. This watering dish also comes apart easily for thorough cleaning. I have the ½ gallon size waterer for my little dogs, and I refill it about every 3-4 days. This dish has been perfect because it's small so it's not in the way, and our dogs can have fresh water whenever they want.
7. Kong Classic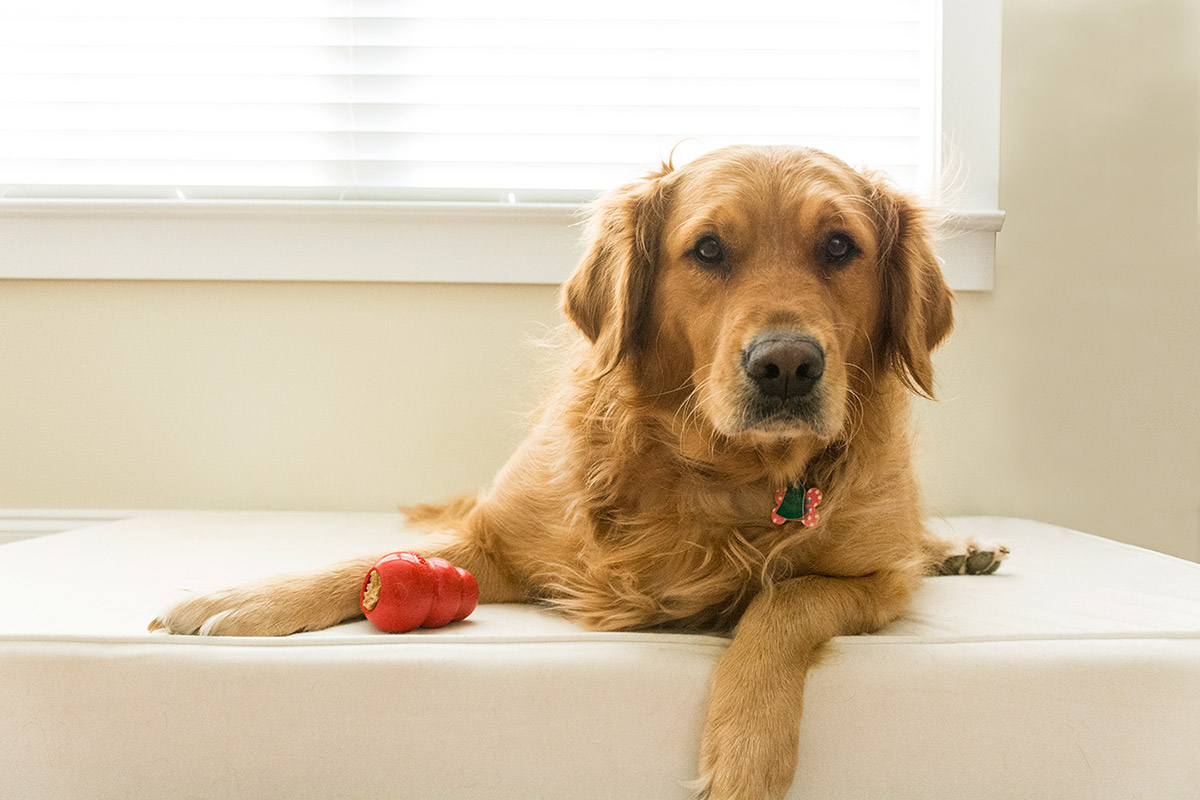 Kong dog toys have been around since the '70s and for good reason. These toys are very durable and can stand up to tough chewers. Their hollow middle allows for treats, which is not only fun for your dog, but also trains him to chew on the toy. Kong toys are constructed of natural rubber and are made in the USA. Kong also gives back by making charitable donations of toys to qualifying organizations.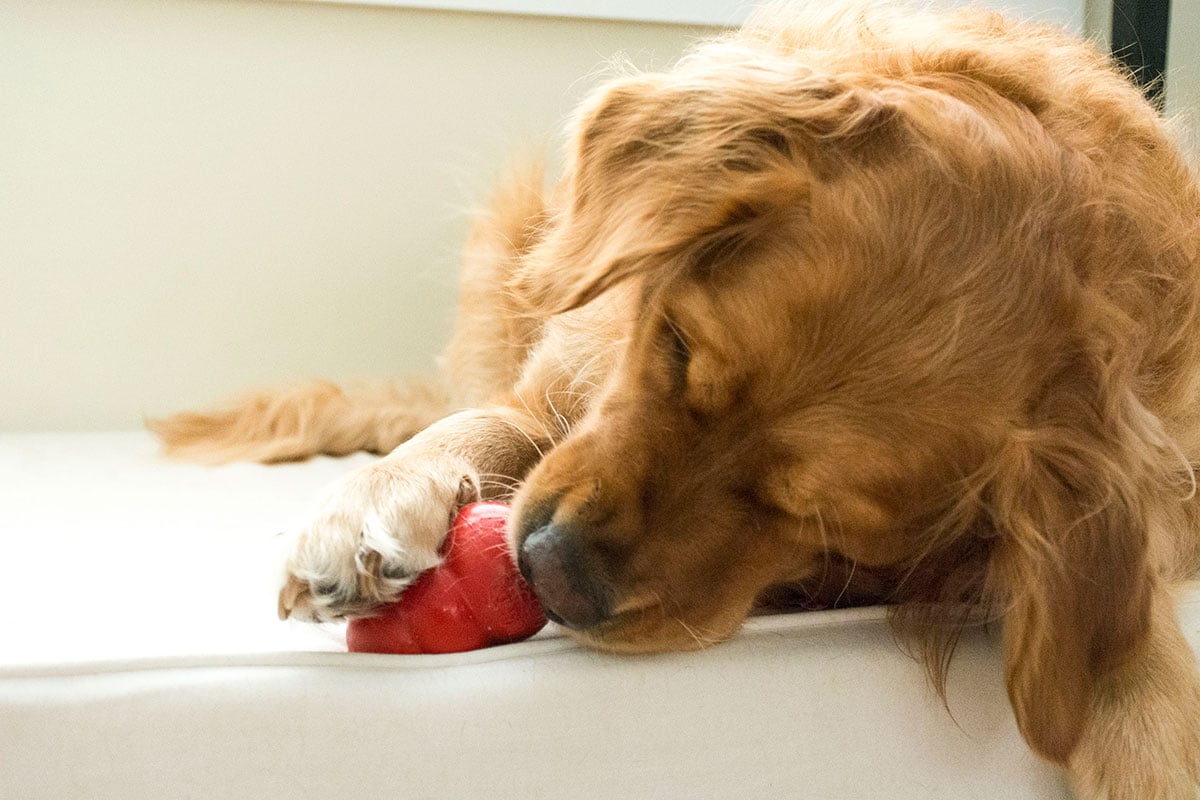 The Kong Classic is the most recognizable toy by Kong, featuring a red snowman-shape with a hollow middle.
8. Cordless Vacuum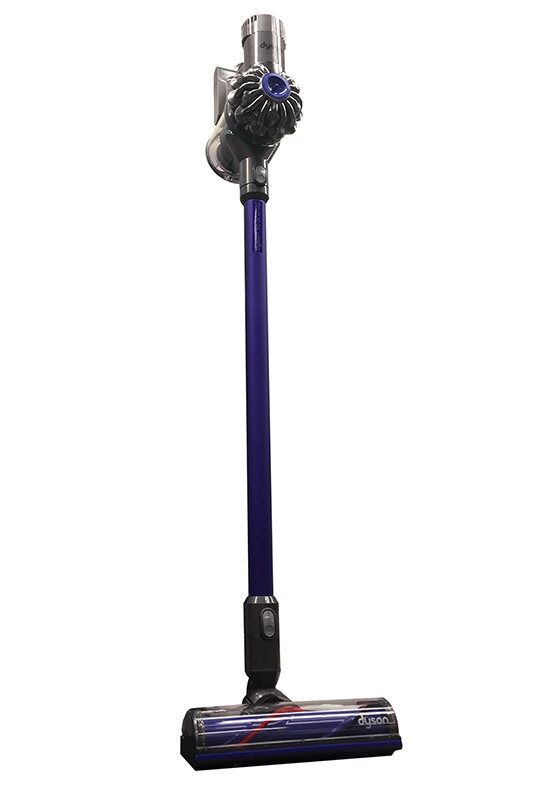 While this type of vacuum comes with a hefty price tag, it is worth investing the extra money in a vacuum that actually works against pesky dog hair. With an astonishing 100 air watts paired with several accessorial attachments for multi-surface use, the Dyson V6 Animal Cordless Vacuum is essential for homes with multiple dogs. This surprisingly powerful handheld vacuum is super lightweight, weighing in at only 5 lbs. Because the Dyson V6 Animal vacuum is handheld, cordless, and lightweight, it can get the most stubborn of dog hair found on baseboards, walls, stuck in fabrics, and hiding under furniture.
9. Care Packages for Dog Soldiers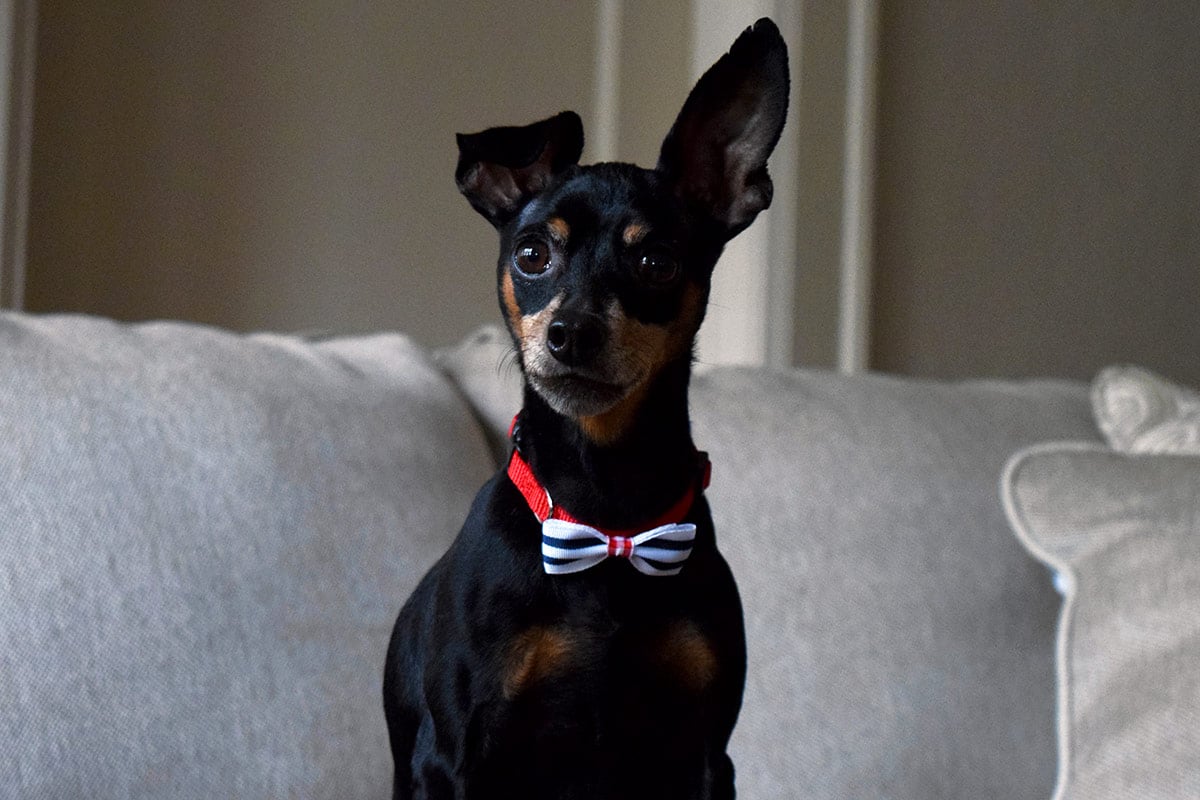 If you do not have a dog or if your dogs are already spoiled enough, but you still want to give a gift, consider donating much needed items to the United States War Dog Association. Like our United States Military, Military Working Dog teams are courageous soldiers that put their lives on the line for our freedom. And like our deployed military units, these dogs and handlers need care packages, too. The United States War Dog Association is a non-profit organization that sends donated packages to deployed Military Working Dog teams around the world. Needed items include: K-9 shampoo, brushes, combs, beds, and treats to name a few. To see the complete list, visit http://www.uswardogs.org/needed-items/. Show your support by helping out our amazing furry soldiers!
Everyone loves to receive gifts, including dogs. Make the time you spend with your dog pleasurable by giving a gift you and your dog can enjoy!