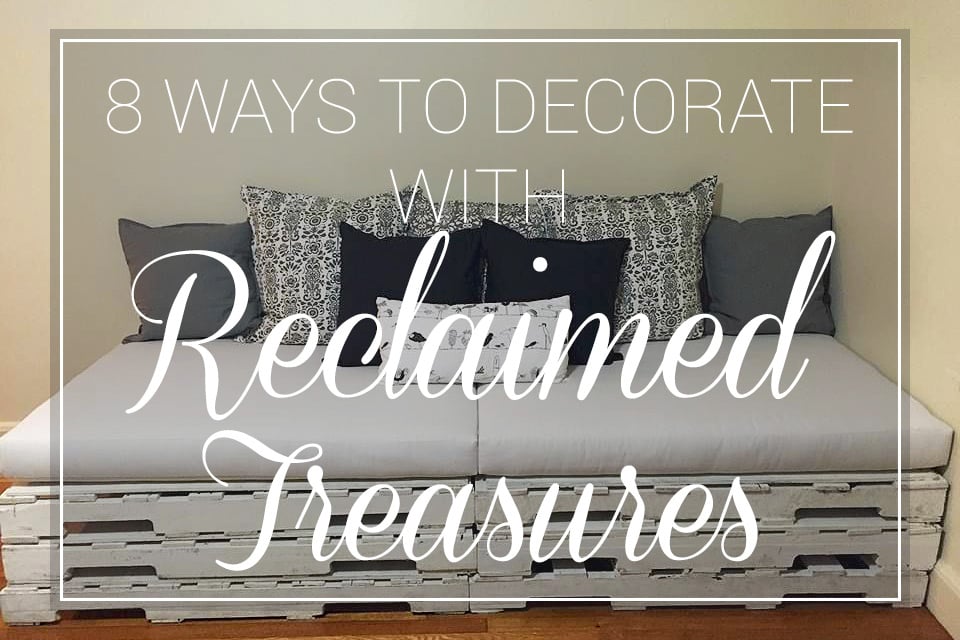 Reclaimed wood and upcycled furniture projects have been all the rage for the past couple of years. Taking items that were once thought of as old or trash are being transformed into treasures that are not only environmentally friendly, but it can be very rewarding. By upcycling, you can create one-of-a-kind pieces and details for your home.
Harness the Natural Beauty of Reclaimed Wood for Your DIY Projects
Although they can be challenging and time consuming, reclaimed wood projects can produce worthy results. Sanding, staining, or leaving the wood as-is are some of the many ways to enhance the character of reclaimed wood. If you are looking to use reclaimed wood on walls, floors, or ceilings, you can play with the wood's pattern and placement to further customize a unique look. The herringbone pattern is a popular choice for ceilings and floors as it produces extra visual interest in surfaces. DIY pallet furniture is another great use of reclaimed wood. Pallet couches are extremely cost-effective and easy to build, and provide extra seating for guests.
Give New Life to Old Furniture with the Trend of Upcycled Furniture
Upcycled furniture takes vintage and salvaged accessories and turns them into new, functional furniture. If you don't already have a piece you're looking to update, flea markets, thrift stores, and yard sales are the best places to find old furniture looking for a new life. Whether you are looking to completely repurpose or to simply restore, upcycling furniture provides an excellent foundation for your project.
Here are 8 ways to make reclaimed wood and upcycled furniture work in your home:
1. Reclaimed Wood Floors

Reclaimed wood can contribute additional rustic texture to your home. Wood salvaged from old buildings and pallets are versatile and can create stunning flooring that doesn't cost as much as new wood.
2. Reclaimed Wood Ceilings

Placing reclaimed wood into the recesses of coffered ceilings creates an unexpected wow factor. Installing reclaimed wood to the ceiling can produce a cozy, cabin-like feel for your home. Salvaged ceiling beams are also a popular way to incorporate reclaimed wood into your home.
3. Reclaimed Wood Walls

Rustic reclaimed wood walls can further develop a cabin-like atmosphere. Repurposed wood walls furnish rooms with warmth and beautiful rustic texture. Accent walls featuring salvaged wood are perfect for making a statement within a room.
4. Pallet Table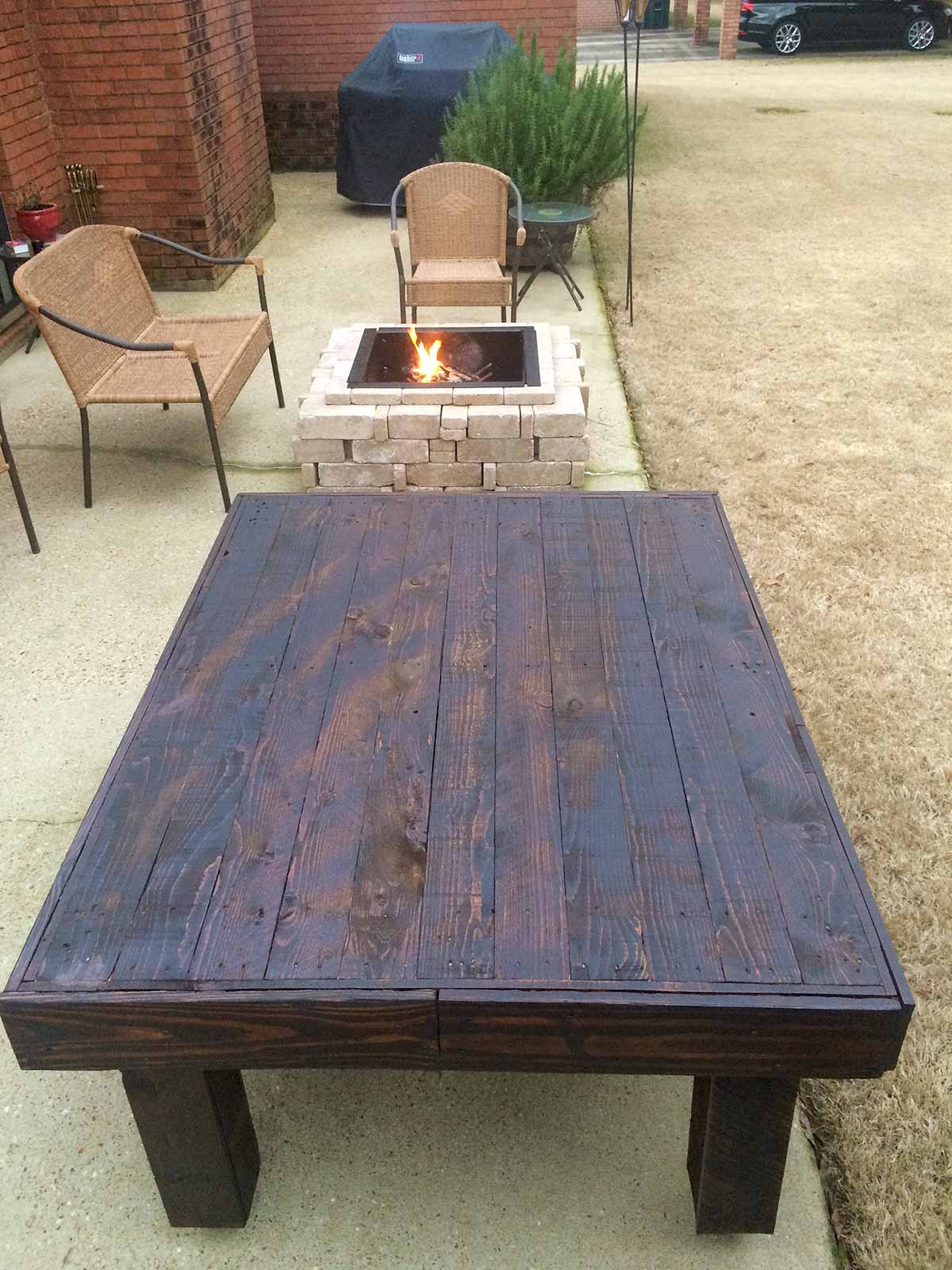 Pallets are fairly easy to find near dumpsters or on the side of the road and provide plenty of wood to build furniture, such as tables. Depending on the type of table you're wanting, pallet tables vary greatly on ease of construction. However, because building pallet tables requires very little materials and free wood, the difficulty is definitely worth the extra effort.
5. Pallet Couch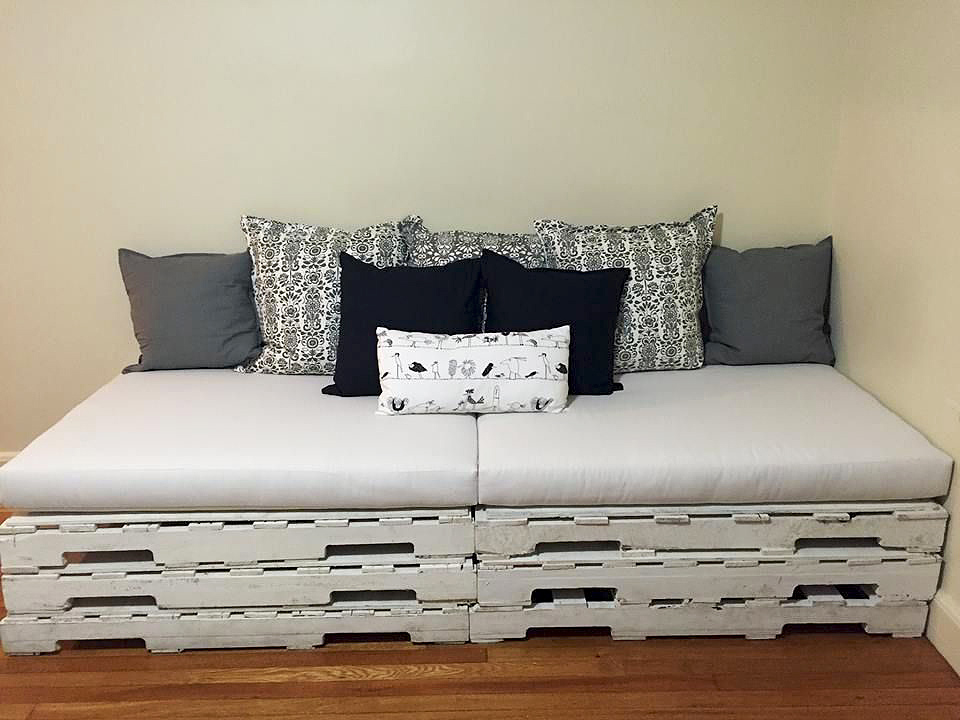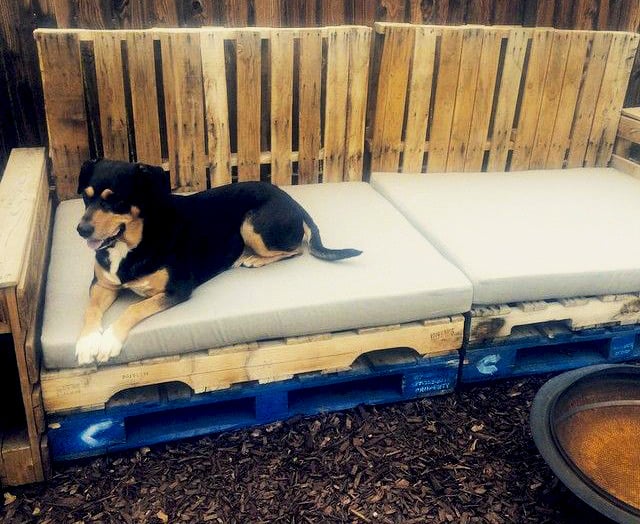 Pallet couches are very easy to build, requiring very little assembly. These cost-effective sofas can be used both indoors and out, and can be easily replaced if damaged. To make a quick pallet couch, simply stack pallets to the desired height and add seat cushions and throw pillows to create comfort and a decorative touch.
6. Repurposed Sideboard: New Dog Bed with Storage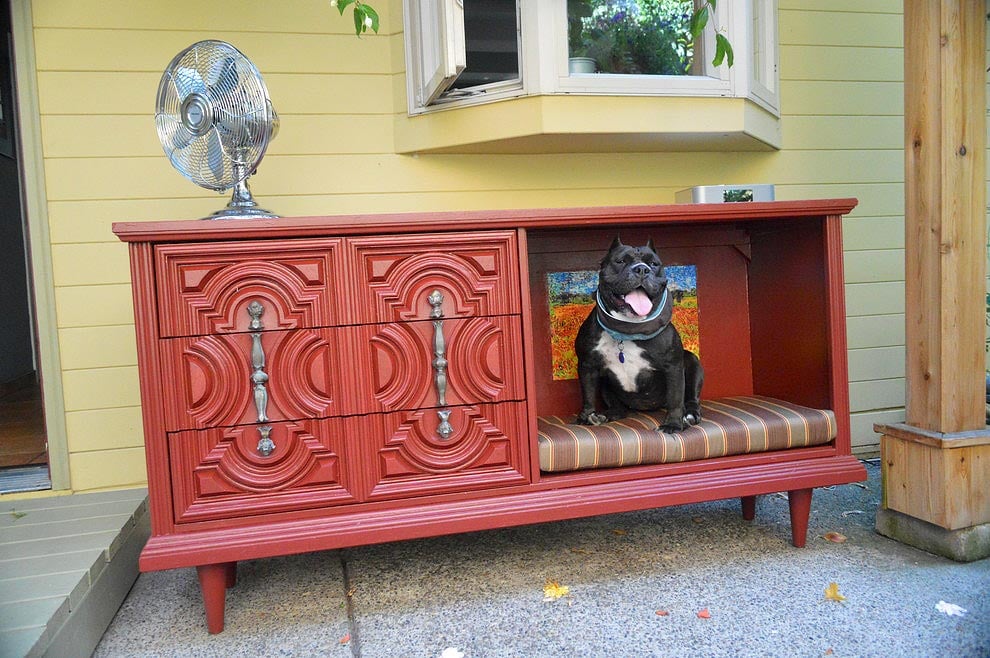 Upcycled sideboards can be reconstructed into a variety of things. Sideboards lend the perfect structure for designing canine condos. Removing the doors and shelving on one side of the sideboard creates accommodations for a dog bed while the other side serves as storage perfect for dog food and treats.
7. Repurposed TV Stand: New Storage Bench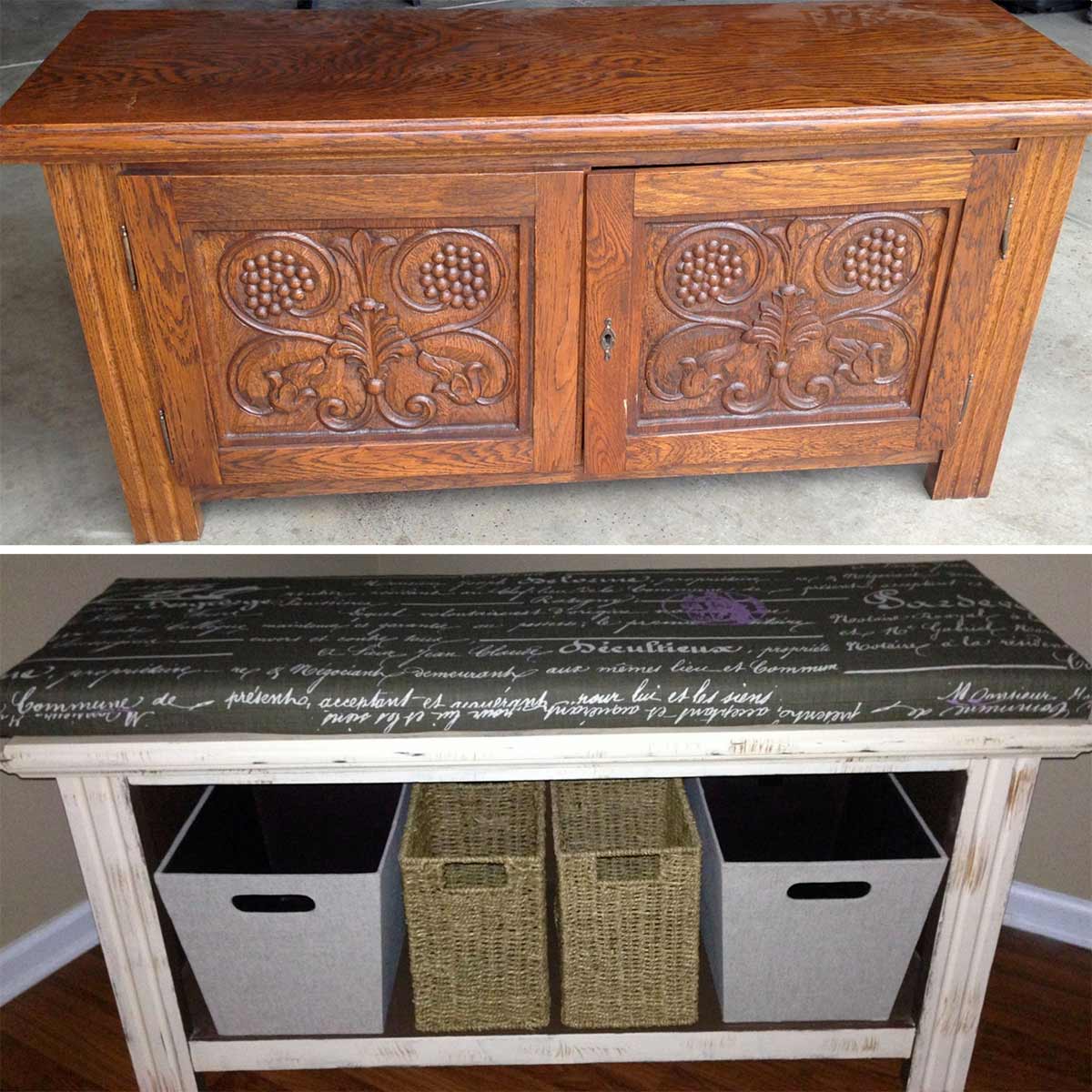 Discarded TV stands are versatile pieces as well. If yours is the perfect height for sitting, you can repurpose your TV stand into a bench. First, keep the doors of the cabinet on or remove them and showcase baskets that provide texture. Second, choose a fabric for your bench cushion that will complement the look of your theme or room.
8. Upcycled Chest: New Toy Storage Bench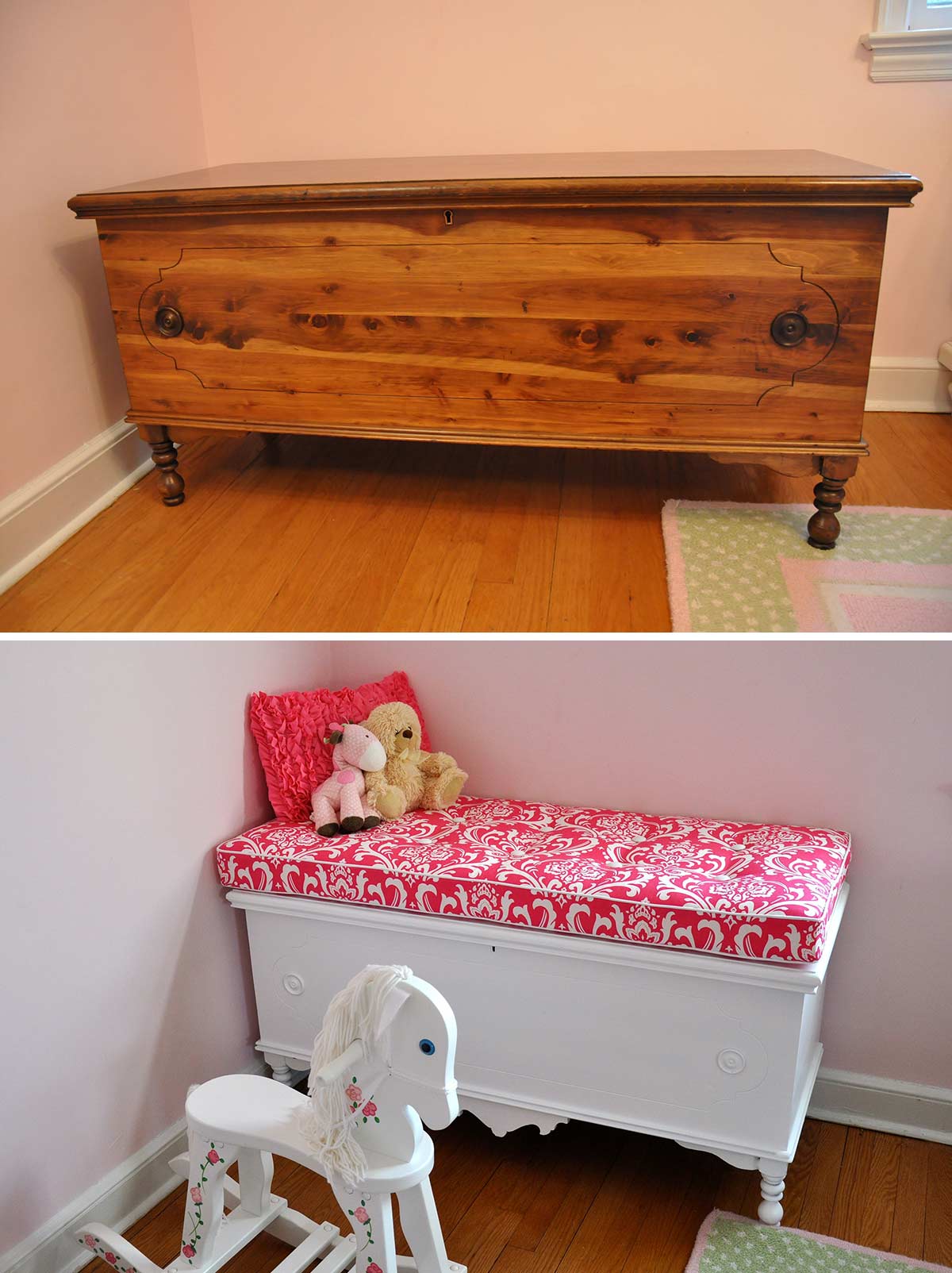 Old cedar chests are great for creating seating with storage. Upcycled chests can provide toy storage, as well as a place for your child to sit and read a book. A fresh coat of paint can update the appearance of the cedar chest and can be coordinated with the room's decor. Adding a bench cushion on top converts the chest into a multifunctional piece.
Finding salvageable wood and furniture can be fun and rewarding. These materials can spawn creative projects that produce gratifying results, but the most satisfying reason to use reclaimed wood accents and repurposed furniture is because it is green, keeping perfectly usable material out of the landfill.