Thank you to everyone who participated in our monthly Picture Perfect Gift Card Giveaway! We had a difficult time selecting the winners because all of the photos submitted for March, April, and May were amazing! Keep up the good work!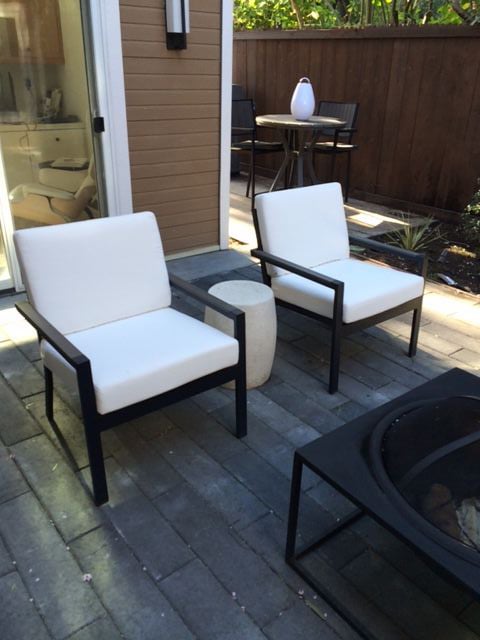 Our March Picture Perfect Gift Card Giveaway winner was Narissa C. of Los Gatos, CA! Congratulations! Nerissa submitted a photo of her contemporary patio with two angular black outdoor chairs featuring contrasting chair cushions in Sunbrella White. We absolutely adore Nerissa's fresh take on creating the perfect modern outdoor space!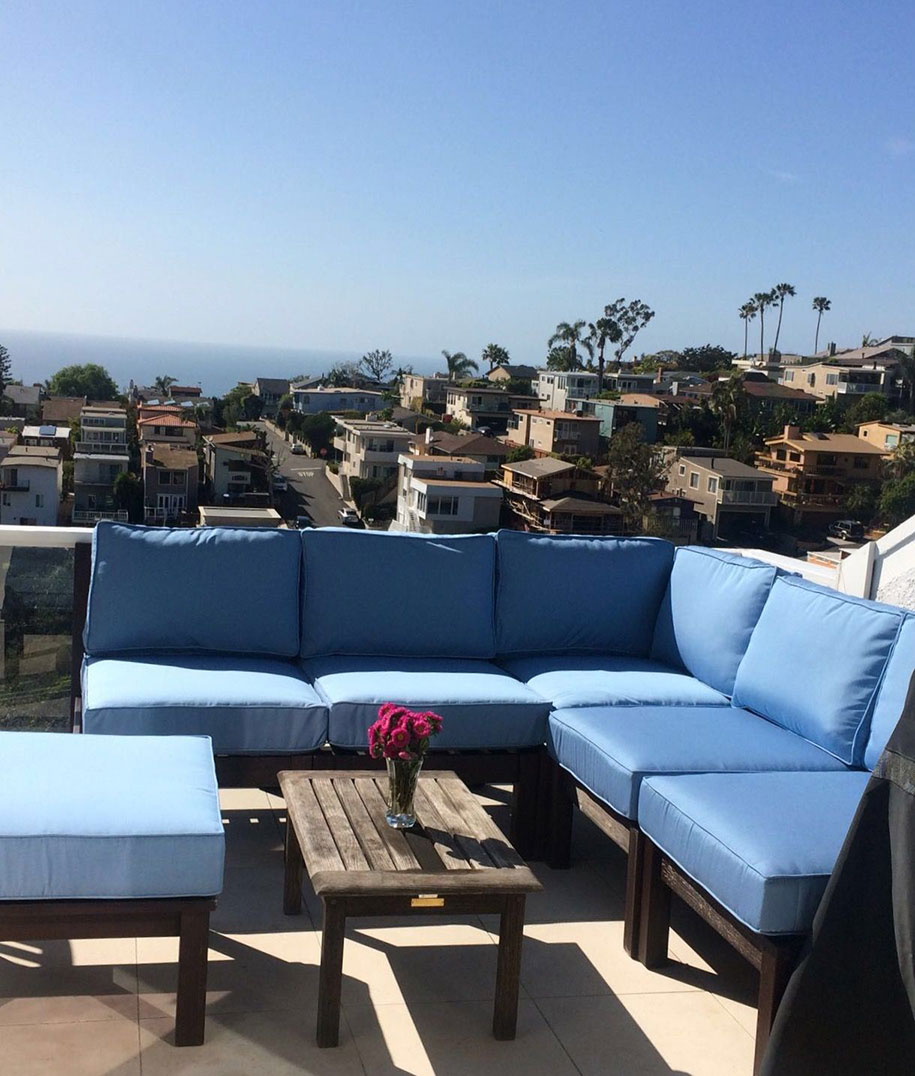 The winner for April was Lavinia H. of Laguna Beach, CA! Lavinia sent in a photo of her rooftop deck with a stunning view of the Pacific Ocean. What better way to take in the scenery than by doing so while relaxing on comfortable deep seating cushions in Sunbrella Air Blue? We love how the cushions match the beautiful California sky!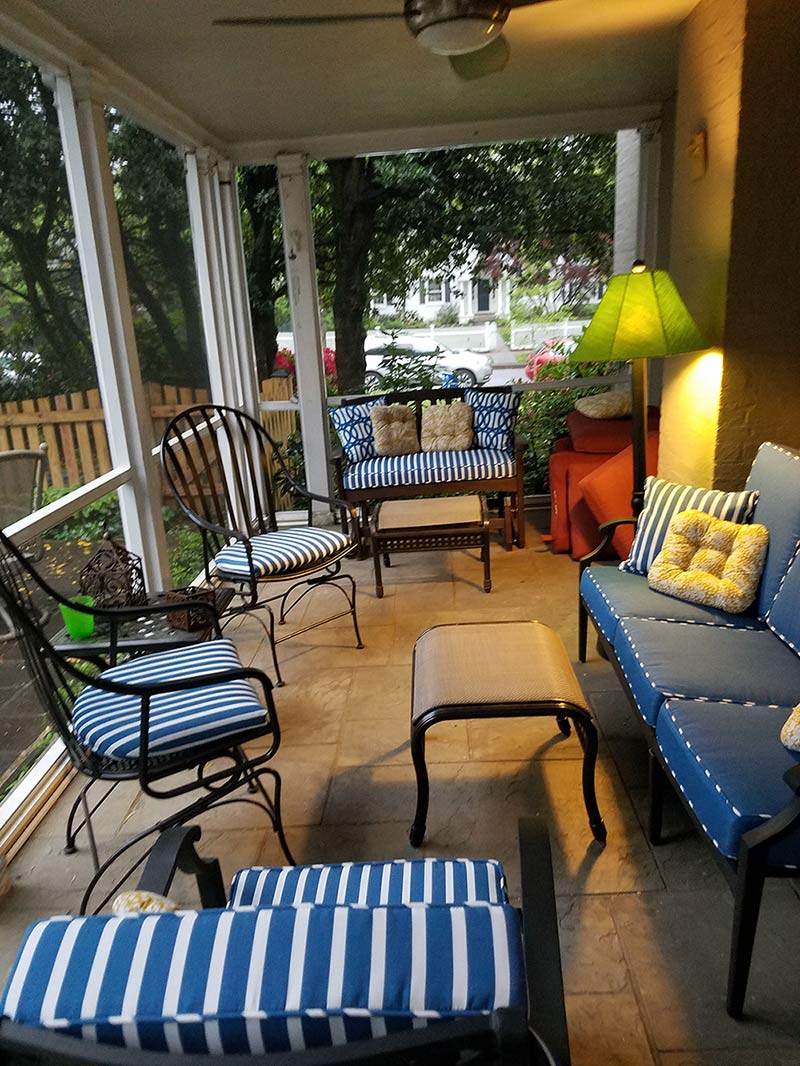 Last but definitely not least is our May winner, Stan M. of Chevy Chase, MD! Stan entered a photo of his screened in porch featuring an array of outdoor furniture, all outfitted with custom cushions in bold Sunbrella Canvas Regatta and Sunbrella Shore Regatta. Some of his cushions include deep seating chair and sofa cushions, seat cushions, and a bench cushion. Stan finished the look by adding decorative throw pillows in Sunbrella Reflex Regatta. We definitely applaud the fun, updated look Stan was able to create!
Congratulations to all of our winners! Thank you for sharing your beautiful photos!
Have you updated your home with Cushion Source custom cushions, pillows, drapes, bedding or other fabric projects? Then don't forget to enter our Picture Perfect Gift Card Giveaway for a chance to win a $50 gift card to Cushion Source!