Cheryl Maeder-Antonio has an eye for modern vintage. She has made a career on finding antique pieces and giving them a modern twist to turn them into unique gems. When she was adding her touch to an antique settee recently, Maeder-Antonio wanted to enhance her project by finding just the right style and color of cushions for vintage furniture.
Simple colors on custom cushions for vintage furniture deliver a clean, crisp look
Not wanting to overwhelm the traditional-style settee, the San Francisco furniture designer began sifting through color and fabric choices at Cushion Source. She began with a simple shade of white for a clean look to complement the antique piece.
"When I found the Sunbrella Sailcloth Salt outdoor fabric, I began to play and work with putting other fabrics together, almost like pieces of a puzzle," Maeder-Antonio said. "During the selection process, it occurred to me how I loved combining the elegance of white fabric with navy. It felt very elegant and 'Chanel.'"
But it was adding a pop of nature that turned the design into a piece Maeder-Antonio could proudly call her own.
"When I saw the tropical patterns of the Robert Allen outdoor Baja Floral Turquoise and the Sunbrella Navy striped pillows, I knew that would add a Palm Beach element to the settee," she said.
Although Maeder-Antonio had previously worked with local upholsterers, she was pleasantly surprised with her online experience in ordering custom pillows and cushions for vintage furniture.
"My Cushion Source experience was an absolutely wonderful one. I found the site very easy to use, and it was enjoyable combining fabrics," she said. "I felt taken care of working with Cushion Source."
Photography brings the art of design into Maeder-Antonio's life
Maeder-Antonio has a talent of pinpointing vintage-modern furniture items at estate sales, and the enthusiasm and joy for what she does turns her creative finds into unique works of art. But it was photography that opened her eyes to the world of design.
She lived in Switzerland when she first picked up a camera and fell in love with vintage furnishings.
"I learned how much I loved vintage furnishings when I lived in Switzerland and traveled through Europe," Maeder-Antonio said. "I would find vintage pieces in between my photo shoots. I loved discovering and redesigning them with fabric and different paint finishes to help create a whole new piece. I found it very exciting."
Though the two arts seem dissimilar, photography and design went hand-in-hand for Maeder-Antonio.
"Like my photographs, where I take ordinary scenes and create them to be extraordinary, I also like to do this with furnishings," she said. "I like taking a good, sturdy vintage piece that has character and soul, and transforming it. Throughout all my travels in Europe and when I moved to San Francisco, I would find vintage furniture for not only my home, but I would also help find furniture pieces for friends."
Gardenhouse focuses on 'vintage gone modern'
An indoor and outdoor furniture studio was the perfect passion for Maeder-Antonio and her husband. She met Gary, a metal sculptor and painter, through a mutual friend while living in San Francisco.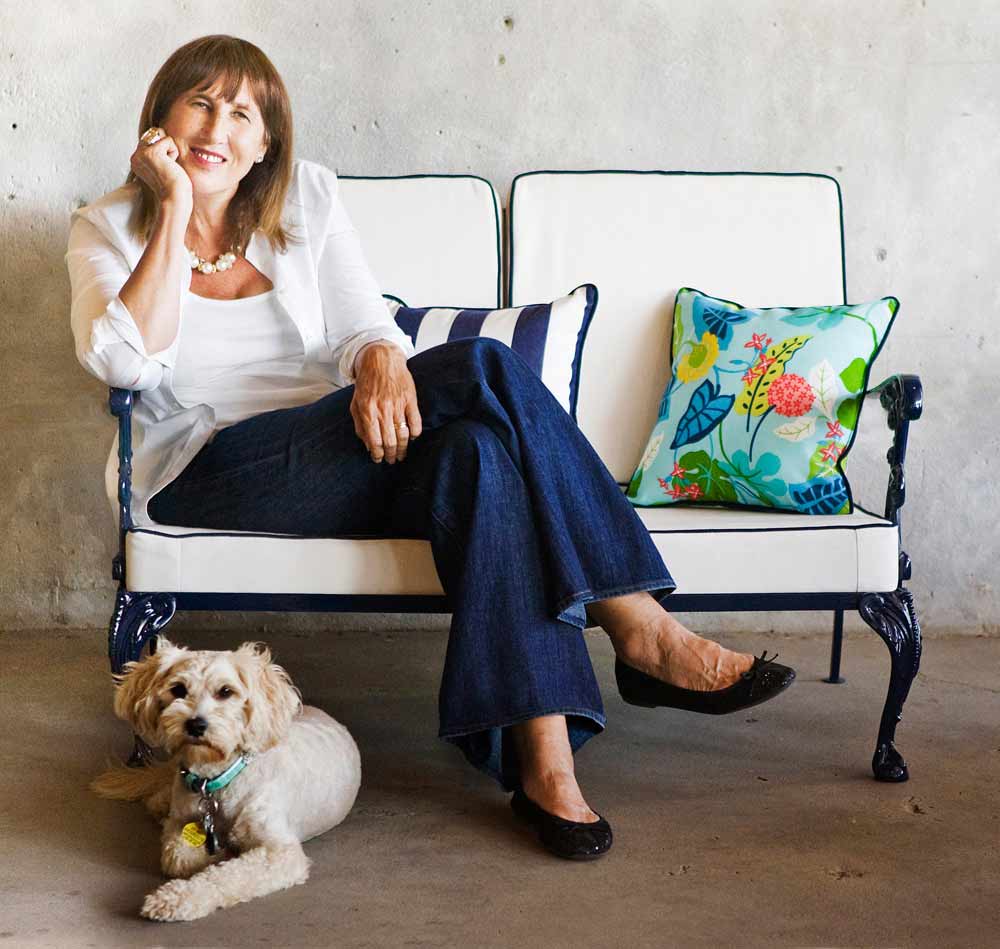 "I was living on Nob Hill and had this beautiful loft apartment looking over the city," Maeder-Antonio said. "At the time, I was working hard building my photography business. A friend of mine from Canada was staying with me and taking a workshop in San Francisco, and she became friends with Gary, who was in her class. One evening Gary walked her home to my apartment, helping with her art tools. The doorbell rang and in walked Christie with Gary. It was love at first sight for the both of us."
Now living in Florida, the couple invested in their mutual love for design in 2007. Together, Cheryl and Gary gutted and renovated an old Baptist church in the historic Northwood Village in West Palm Beach, Fla., where they opened Gardenhouse.
Through the business, Maeder-Antonio is also able to focus on her love for photography, by showcasing it along with her love for vintage refurbishing. Her motto is "vintage gone modern" which says it all about her style.
"I wanted to open Gardenhouse to combine both passions in my life," she said. "It has been such a gift to make my living doing what I love to do. Both the photography and the furnishings fulfill the different parts of who I am."
Photography to furniture to wall coverings
So, which is more important to Maeder-Antonio: photography or vintage furniture?
"That is like giving up one leg or the other… Both photography and designing furnishings are parts of who I am," she said. "Each of these are a part of my self-expression as a woman and a human being."
So what's next for this adventurous artist?
"I am looking to work on designs for wall coverings in the Gardenhouse brand, so we shall see," Maeder-Antonio said. "The exciting part of life is that you leave the possibilities open. I have a passion for life and know that if I give 100 percent to what I am doing, the next opportunity will come forth."