Note: In response to the Centers for Disease Control's recent Preparedness Guides for the Zombie Apocalypse, this light-hearted article will teach you how to replace or restore outdoor cushions after a zombie apocalypse.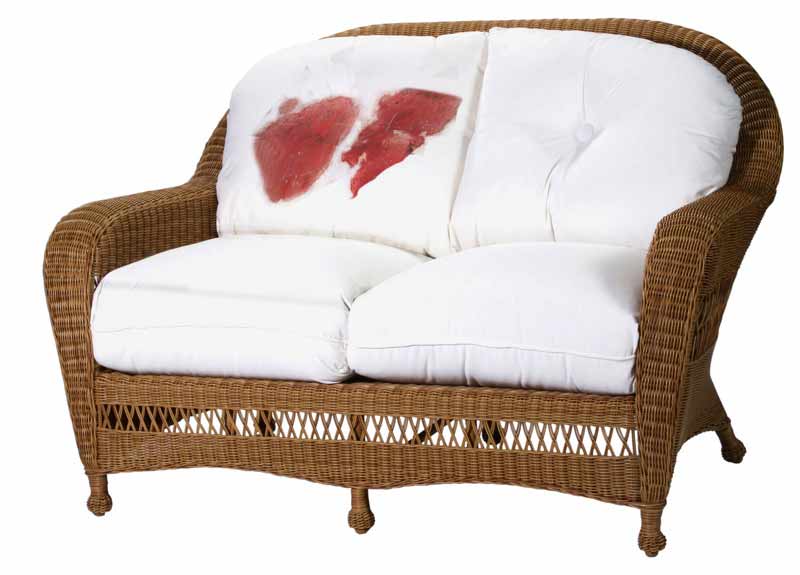 In today's culture, there is quite a fixation with zombies. In fact, agencies such as the Centers for Disease Control have gone to great extremes to create the Preparedness Guides for the Zombie Apocalypse, should it ever happen.
It shouldn't be a surprise, with warnings of raptures and judgment days and the world coming to an end. With populations obsessed with movies and television shows based on zombies, it's a good question — are zombies a real possibility? And if so, how will I restore outdoor cushions after the zombies retreat?
High Performance Outdoor Fabrics
The beauty and durability of many fabrics will be able to withstand any zombie attack or zombie apocalypse. Ensure that your outdoor cushions are made from only premium outdoor fabrics, such as Sunbrella. Sunbrella fabrics are high-performance outdoor fabrics that are mold and mildew-resistant. Their resistance comes from the woven threads, which are 100% solution-dyed acrylic, which make the fabric easy to clean and water-resistant.
Restore Outdoor Cushions: Easy to Clean
Sunbrella fabrics can even withstand blood stains from zombies. All you need is a few household cleaning supplies and a little elbow grease. Take 2 ounces of dish washing liquid, 1 gallon of water and 4-8 ounces of ammonia and mix. Remove the cushion cover from the cushion foam and spot clean any zombie blood from your outdoor cushion cover. Allow the cushion cover to dry completely before placing it back onto cushion foam. You'll discover that when using Sunbrella fabric, it's easy to restore outdoor cushions to their original beauty.
Replace Outdoor Cushions: Easy to Design
If the Zombie Apocalypse brought further damage to your outdoor cushions, including tears, rips, snags or splits, consider replacement cushions for your outdoor living space. If you're unable to restore outdoor cushions, it's simple to replace them to the custom size you need. By replacing your outdoor cushions, you can renew your outdoor space with new colors and patterns in order to escape your horrific memories of the Zombie Apocalypse. Simply take the measurements of your old cushions, and order new cushions to replace them at Cushion Source. All you need to do is supply the width, depth and height of your desired cushion and your fabric preference, and your custom cushion will arrive 4-6 weeks later.
Outdoor living spaces are a vital part of our livelihood. At Cushion Source, we believe in taking every precaution necessary to protect the sanctity of outdoor living. Therefore, we feel that knowing how to restore outdoor cushions is an essential step toward the revitalization of our lives after a Zombie Apocalypse.