If you're running out of ideas on how to decorate your deck or back yard, you'll be interested to know that it only takes three key elements to complete the outdoor room of your dreams. Outdoor gatherings require lots of food, fun, and relaxation. By utilizing your space, furniture and accessories, you can turn a boring, blah outdoor space into a beautiful room that everyone will talk about!
Consider How Much Space You Have – Space is very important when you are considering a functional outdoor area for parties and family gatherings. If you are lucky enough to have a great space, then you are off to a good start. When you are creating a space outdoors it's important to utilize your space to the fullest. Furniture placement is key. You want there to be flow to your space, for guests to walk freely, rather than feel cramped and claustrophobic. Which leads to my first tip. Arrange your furniture like an indoor living space. Remember, your outdoor room should be an extension of your indoor space.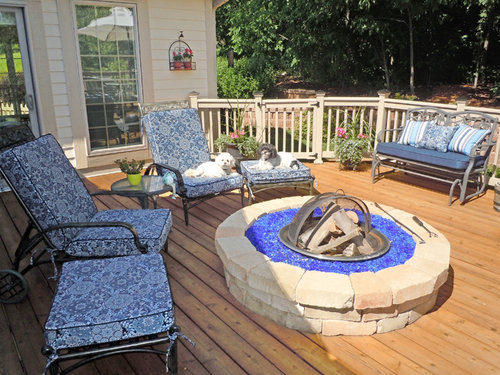 Consider What Type of Furniture to Use – The right outdoor furniture is very important in an outdoor area. Harsh elements, such as, heat, rain and snow will do lots of damage if you don't invest in the proper furniture. Teak is a great choice since it's virtually maintenance free. Cast aluminum furniture has a great look and can mimic the classic rod iron style found in New Orleans. There are so many options on the market today. Whatever furniture you choose, make sure you really love it. Style and durability is key!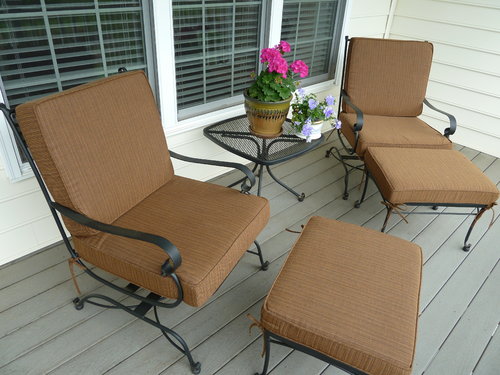 Consider Accessories and Cushions – Accessories are what bring your space together. Outdoor cushions are a must! These should not only provide comfort and style to your furniture but cushions should be weather resistant. Sunbrella fabrics are high-performance materials that will not fade in the sun. The acrylic fiber is made of a solution dye that is saturated all the way through the fibers, making it fade resistant year after year. So make sure to select outdoor fabrics and fillings (cumulous) for your cushions and throw pillows! These may be a more expensive option but you'll save money in the long run.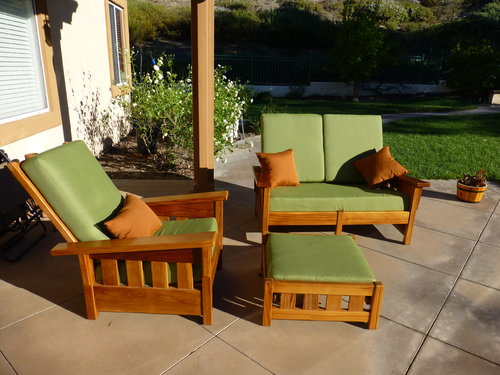 Always use nature to add the warmth and love to your outdoor space. You may be surrounded by incredible views but planters filled with flowers and greenery will make a space more intimate. Water fixtures are another option. These are soothing and peaceful accessories. Although these can vary in price, it's worth the ambiance. There's nothing more relaxing then trickling water!