A cottage look is light and whimsical; perfect for those who love to live a more casual lifestyle. Although cottage style is very relaxed in feel, it can be very chic and sophisticated without being too overt. This look can be achieved by combining a mixture of color, comfortable fabric, furniture and accessories. Here's how to get that easy-on-the-eyes, vintage appeal.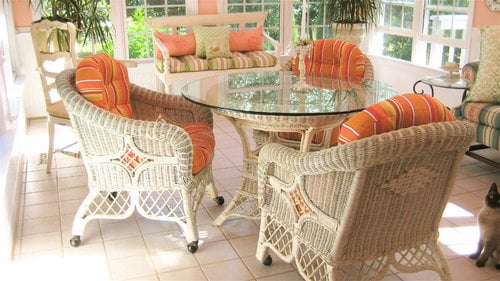 Furniture
Furniture is an important part of any decorating scheme, and cottage style decorating is no exception. You want your furniture to be light and breezy, not heavy and stuffy.  Wicker furniture goes well with the style, but it is not necessarily the only choice. If you prefer upholstered furniture, this can easily be transformed, with the helpful additions of throws and floral pillows. Stick to chintz, toile, floral, or solid fabric on your furniture.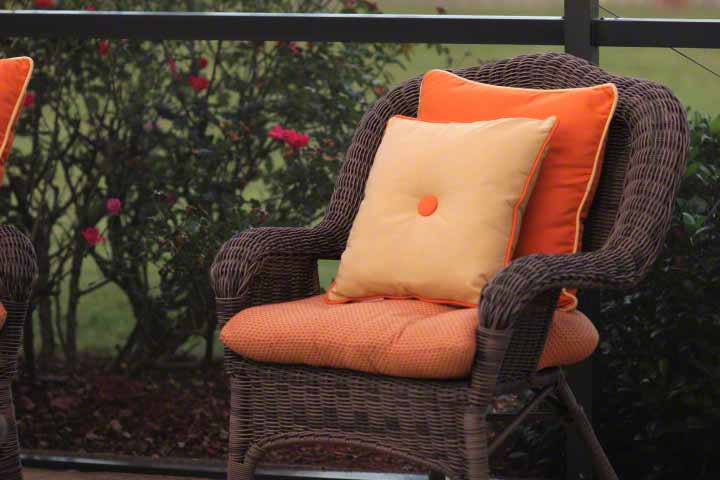 Budget
If you are on a budget, then cottage style decorating is a good choice. Slipcovers, throw pillows, cushions and fabric used for drapes are simple and inexpensive ways to transform a room. If you don't have furniture that fits this style, try a flea market or estate sale, you're bound to discover a great piece of furniture.  Just be sure you pick furniture that has a little bit of character and vintage flair!
Accessories
When you think of cottage decor, you likely think of old, timeworn pieces that have a little worn paint and interesting aesthetic appeal. Pieces that incorporate shells are also a good choice. Anything that has an interesting shape and a nice texture to it will add to your cottage style. Plants and flowers are another good addition. Remember to bring the garden into your fabrics, curtains and tables, to complete this look.
Window Treatments
You want to keep your window treatments light and breezy. Long White sheers are perfect for providing you some privacy but also let in the light. If you must, you can add a valance, but make sure the material you pick  is not too heavy or distracting. Decorate your walls with vintage prints of the beach or other interesting items such as vintage signs, old tureen covers or plates in holders.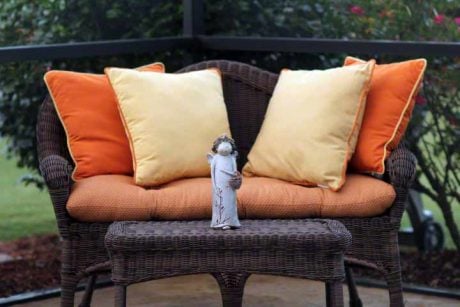 Outdoor Cottage Style – The great outdoors needs style and comfort as well, so take your cottage space outdoors by utilizing all-weather proof furnishings and cushions. These types of outdoor furnishings are made to withstand the elements and will not fade and breakdown from the sun. Resin wicker, teak, cast aluminum and much more outdoor furniture is available at online retailers. Outdoor fabrics like, Sunbrella and  Outdura, are designed to resist fading, mold and mildew, yet give you amazing color options.