Not all of us can claim to be great designers, and here at Cushion Source, we don't expect you to be. So, we are taking the guesswork out by creating a custom designer pillow program to help you create a space without the cost and hassle of hiring your own interior designer. Say hello to our new specialty designer pillows! These are detailed and meticulous custom made pillows, sewn with care by our top quality sewers. These throw pillows will certainly add more spunk and interest to your outdoor and indoor spaces. With so many amazing options, you are bound to find the perfect pillow. Below are several of our designer pillows available on Cushion Source. Need help deciding what pillow works best where? Well, we've got a few suggestions!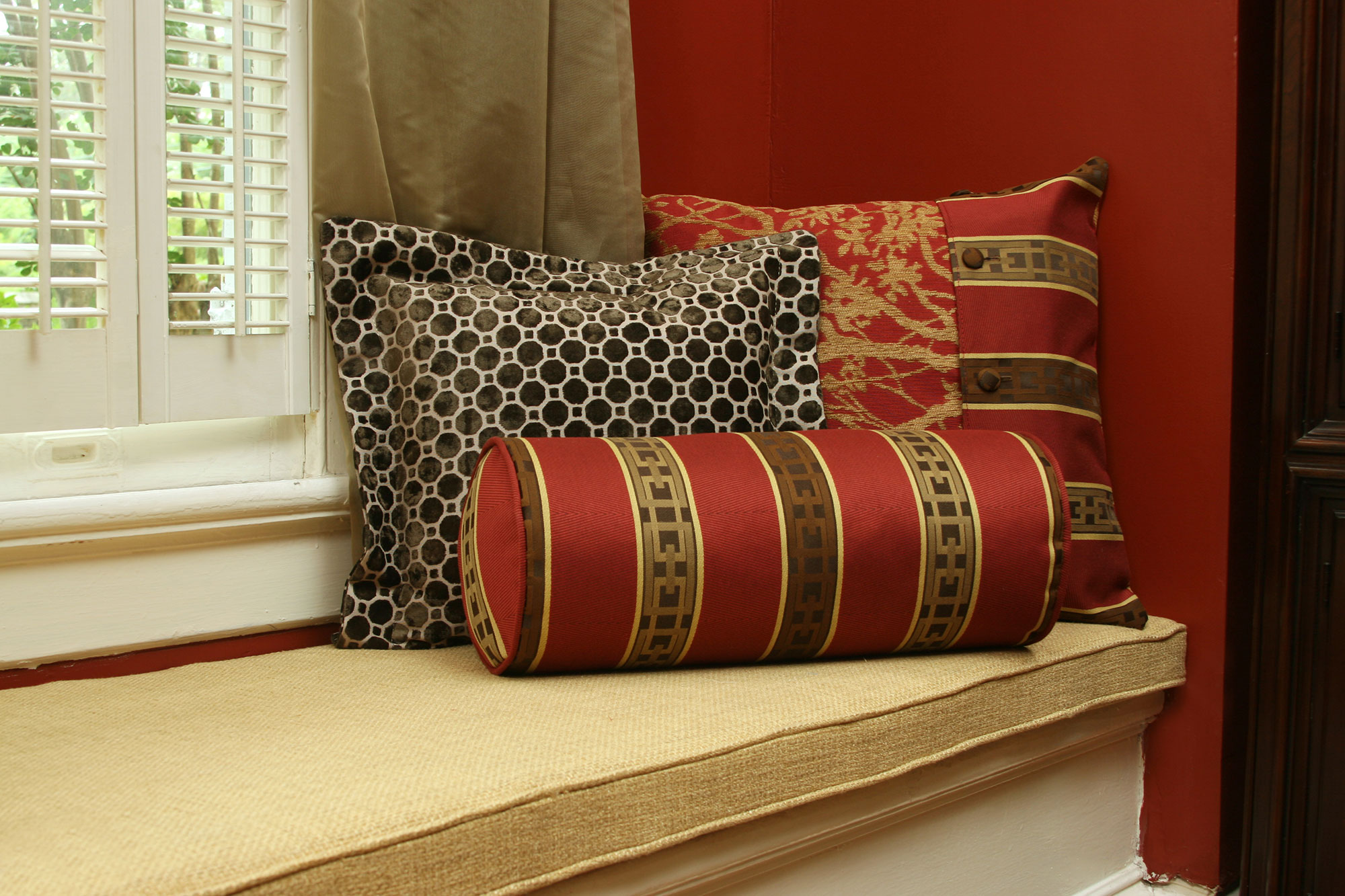 Designer Flange Pillow
Let's start with our flange pillow. This pillow resembles the simple throw pillow but with an extra edge of fabric that hangs off, like a flap and adds a bit of whimsy. Flange pillows can be made with any fabric and comes with the option of a feather bun for indoors or polybun for outdoors. The designer flange pillow is one of our favorite choices for a bedroom. They make great accent pillows, especially coordinated with other styles and sizes of throw pillows.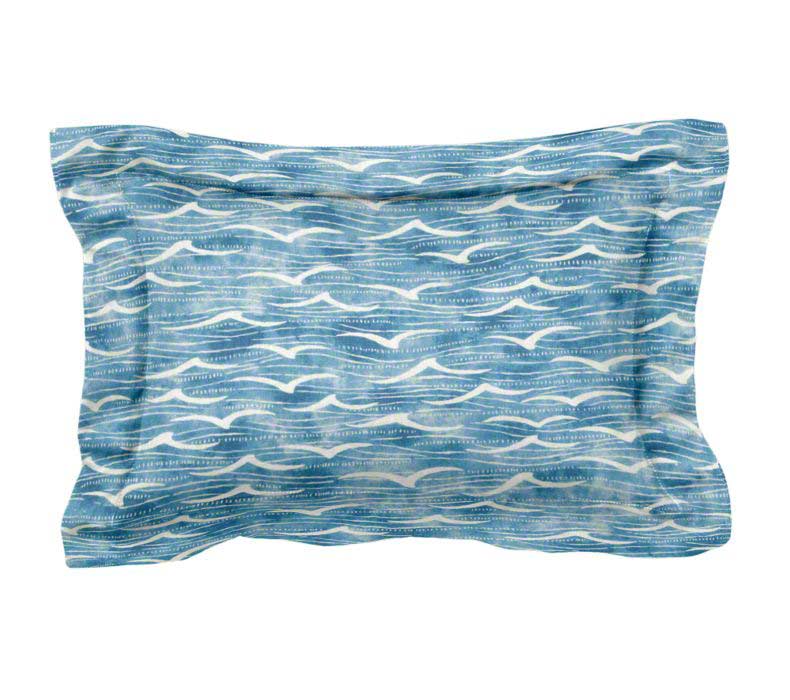 Designer Shirred End Bolster
Another fun designer pillow option is our shirred end bolster. Again, this looks like your basic bolster but with beautiful folded detailing at the ends. The shirred ended bolsters look amazing made out of a silk fabric. Because the fabric is folded in such a way, it brings depth and interest to the pillow. This pillow can be made with any of our indoor or outdoor fabric and is filled with stiff foam to ensure a perfect formed bolster. These designer bolsters make pretty ornaments on beds, on the ends of a sofa seat used as arm rests or wing back chairs.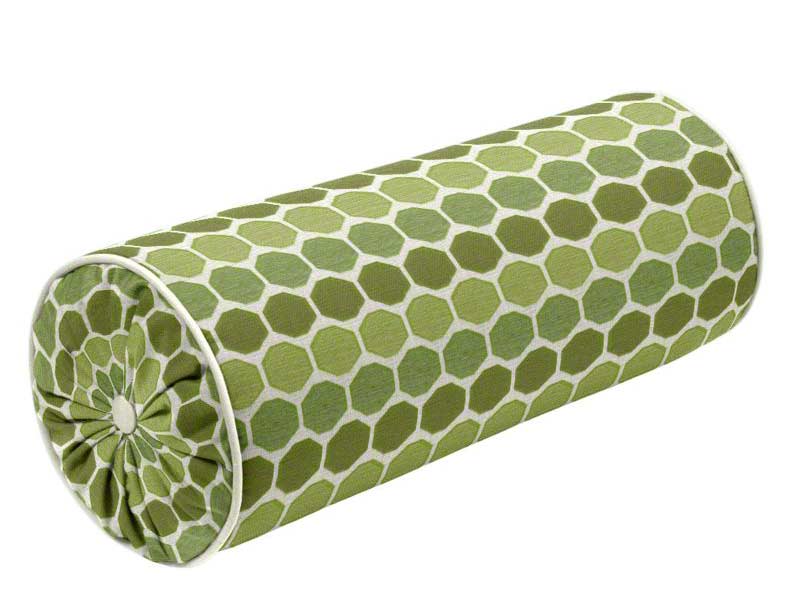 Designer Sunburst pillow with button
Our boxed round and sunburst with button designer pillows have a hint of mid-century modern styling. It's hard not to find these pillows in every designer magazine. They stand out because their shape is so nontraditional compared to the basic square pillow, yet what a wonderful way to dress up a sleek modern couch or loveseat. These also have a feather bun or poly-bun fill option. We recommend you choose solid indoor or outdoor fabrics rather than patterned fabrics which can be difficult to give the right look.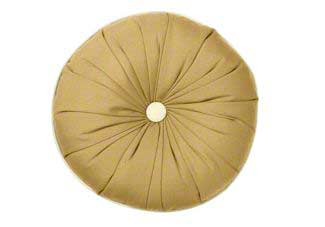 Designer Paneled Bolster
The designer paneled bolster is very versatile because you have the option of making the center panel of fabric different from the ends. Your combinations are endless. Try these foam filled bolster in window seat areas, kitchen nooks and children's spaces.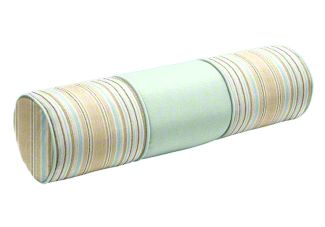 Designer Duvet Pillow
The duvet pillow is one of my personal favorites. The front and back panels can be a different fabric from the duvet flap, which gives you many fabric options. This designer classic delight is reminiscent of a classic duvet bed cover. It has lovely working buttons and crisp piping which can also be made in your choice of fabric. This tailored pillow would look great in a master suite, or on a child's bed or window seat area.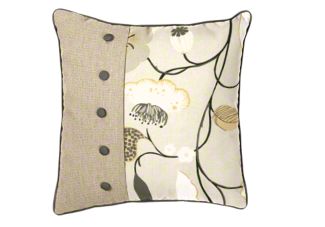 Designer Throw Pillow with Button
And last but not least is the classic throw pillow with piping and center button. What a fantastic pillow for a traditional wing back chair, sofa set or window seat. The piping and button give a crisp and handsome look in any room. A great feature of this pillow is the button can be you own button that you send us. What a terrific gift for someone. An old family heirloom button would bring such meaning to these pillows.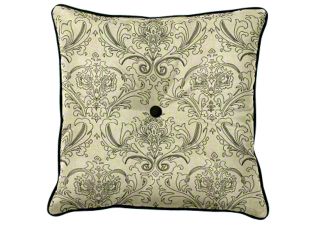 Remember, don't be afraid to play with different fabrics with our new scene 7 rendering tool. You can visualize your pillows before you buy! You can start creating your own designer pillows by clicking on our designer pillows link. Happy Creating!