A couch is something you want to be a comfortable place to settle into at the end of the day, so we know you'd like to avoid making it something no one wants to sit on and enjoy. To help out, we've broken down steps on how to style your couch practically for everyday living.
Start with a Blank Slate
If you don't have a couch that you already love, there are endless possibilities. An important thing to consider is the space it will fit in and making sure the material you choose will stand up to your household. Don't forget, you don't always have to buy a new couch. Give your existing couch an update by recovering it or ordering replacement cushions.
Add Base Pillows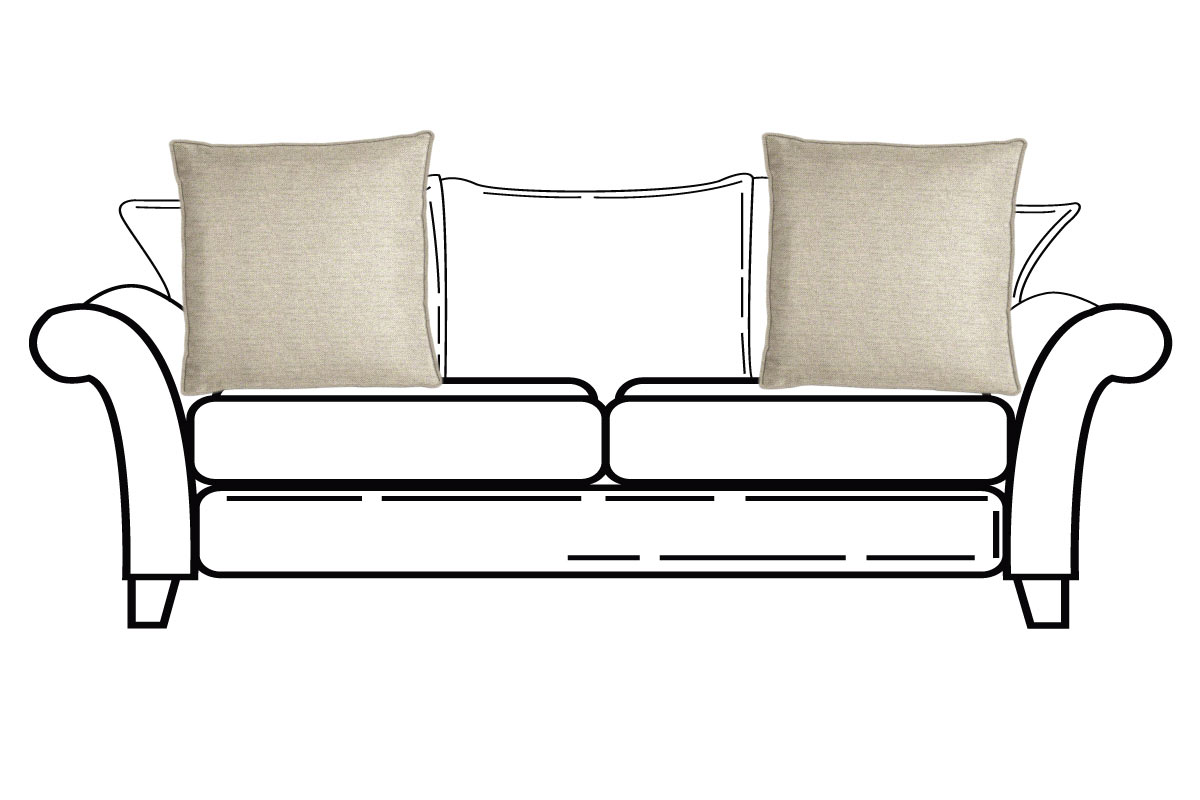 Base pillows should be the largest size pillows you add to your couch, such as 22" to 24" square depending on your couch size. Typically you want these pillows a solid color. You can either start with a neutral color or pull a color from other patterned pillows or decor in the room. Don't be afraid to choose a fabric with texture in it to add some interest to the solid color.
Give Your Couch Life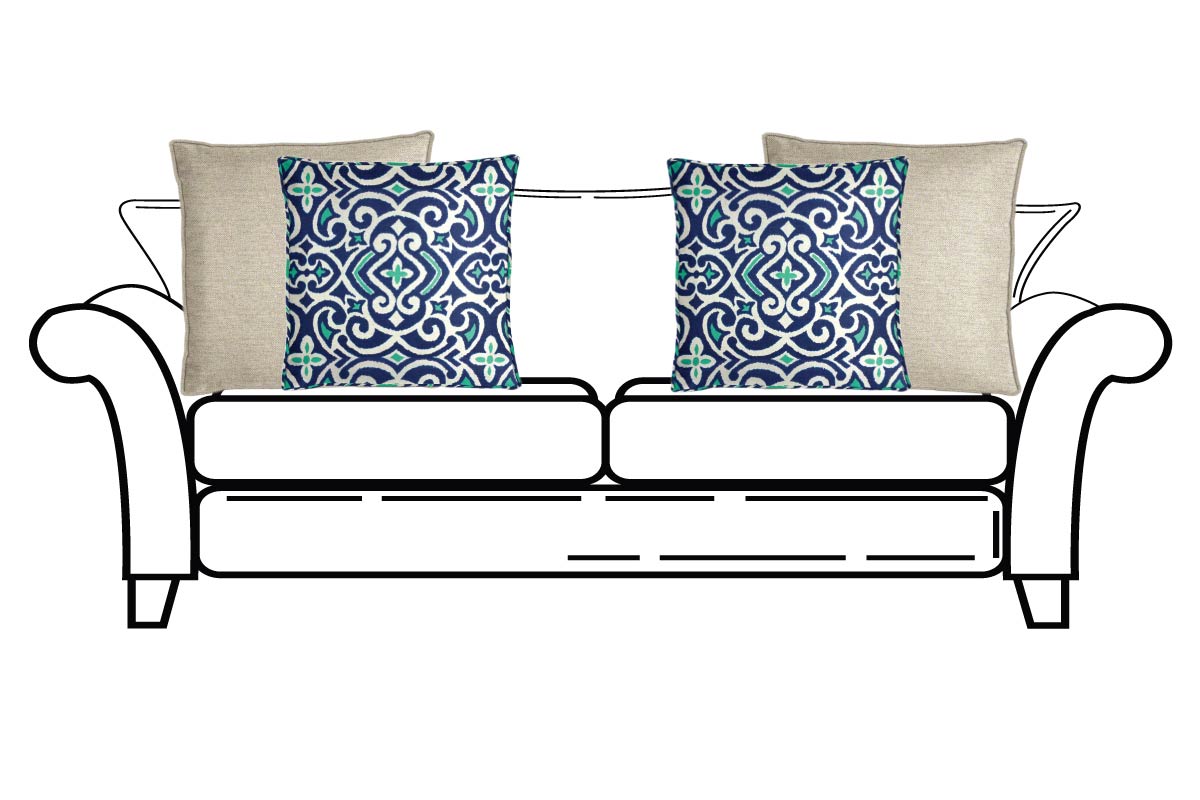 Add interest to your couch with colors and patterns by adding another set of throw pillows. Layer these in front of the base pillows by choosing 18" to 20" square pillows. When choosing the perfect colors or patterns for these accent pillows, be sure to pick up the hues from your room to tie the room together and create a cohesive look.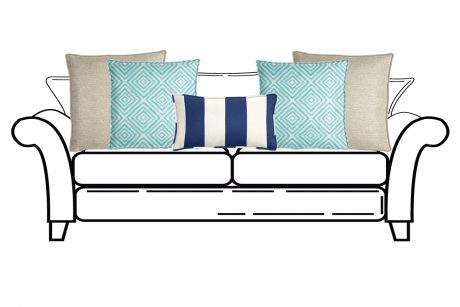 Pro Tip: Customize your throw pillows by choosing a different fabric for the front and back so you can change up your style when desired for a whole new look!
Add the Finishing Touch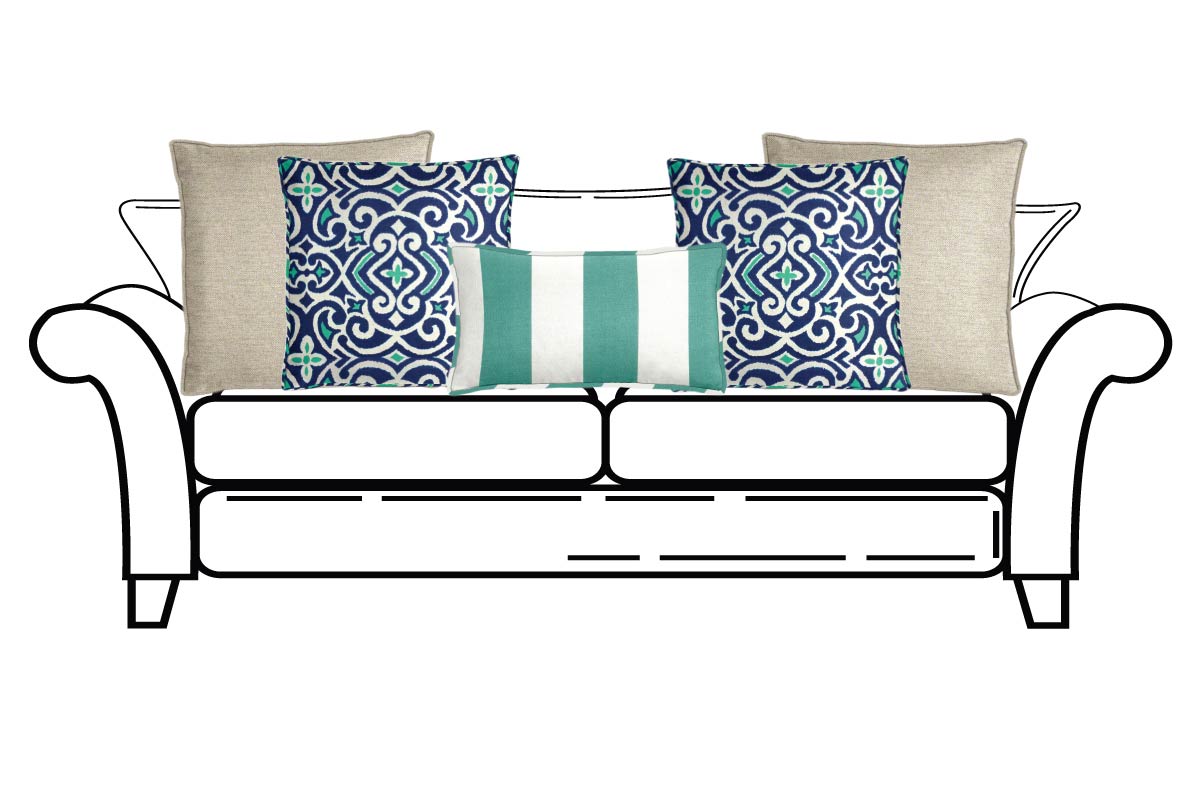 Balance all of the pillows together with a smaller pillow, such as a bolster or lumbar, depending on the shape you want. Don't be afraid to add another pattern to the mix and make the pillow stand out.
Bonus Tips:
Drape a throw over the back and arm of the couch to add another piece of texture and color. Don't forget about the area rug, too! An area rug completes the look of the room and ties colors together.