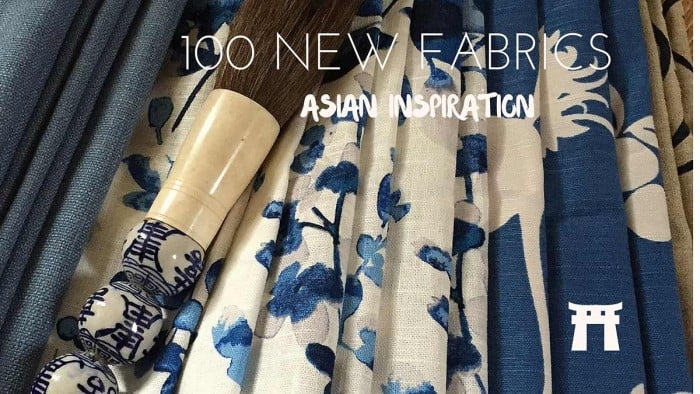 Looking for home décor fabric to kick off the New Year?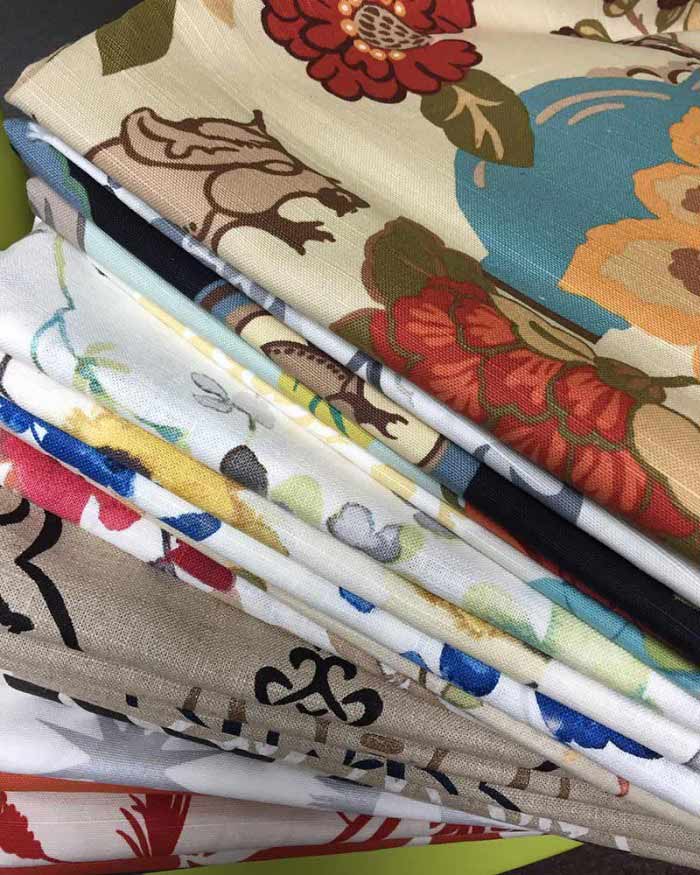 Peruse our freshest fabrics in four marvelous colorways – blue/ocean, natural/sesame, orange/poppy, and grey/charcoal – featured on prints and wovens for our Highland Taylor private label fabric collection. Our Highland Taylor collection is sure to delight, as it is designed by a famous, world-traveled designer with affordability, practicality, and beauty in mind.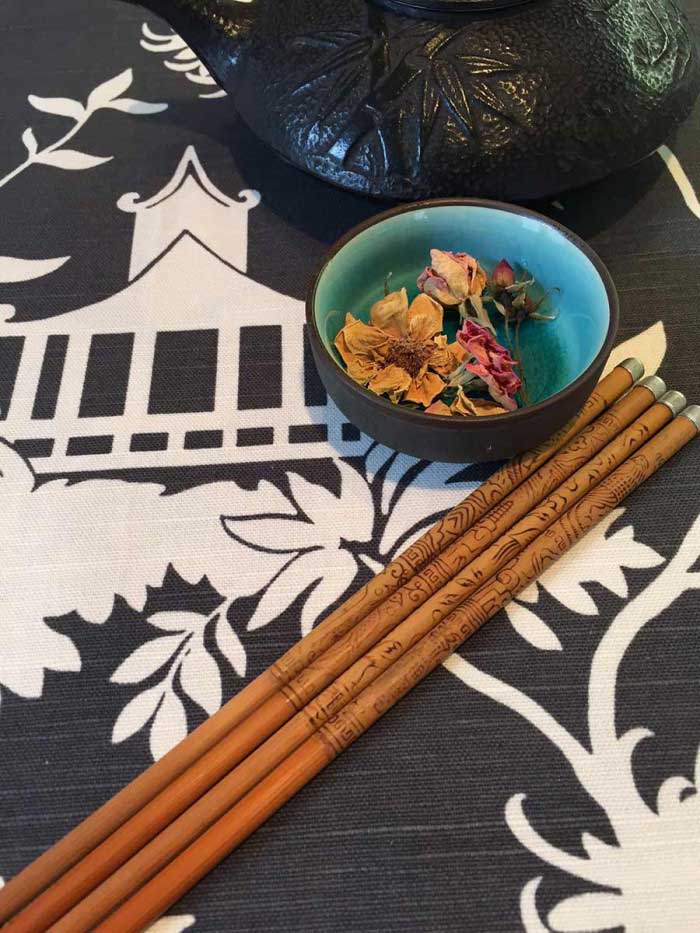 Fabrics in patterns that speak for themselves inspired by Asia's nature – foliage, lucky bamboo, foo dogs, tea houses, and soft watercolor blooms. Contemporary lattice and scrollwork designs feature stylized bubbles, stencils, and raised scrolls. This collection is complete with workhorse solids and whimsical novelties, truly a beautifully inspirational and affordable story to enhance your home's décor. Shown above is Teahouse Black.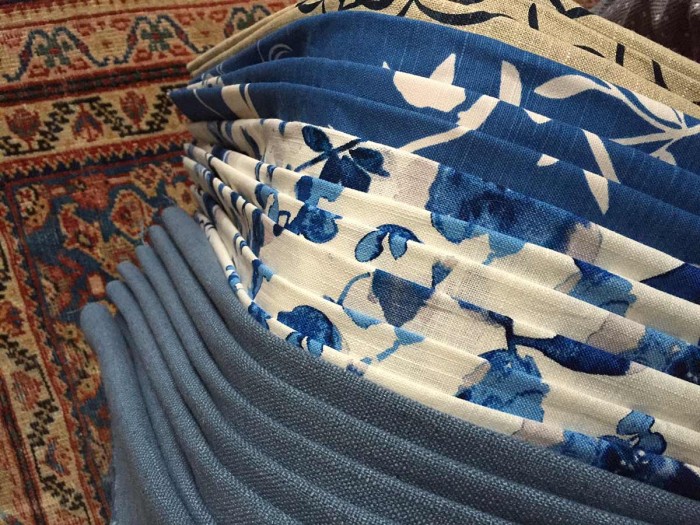 Trend-right blues, can we ever get enough? Fabrics designed to mix, blend, and layer. A restful palette of solids, textures, patterns that tell your story with luxury and clarity. Shown here from left to right: Sea Dew Denim, Watercolor Blue, Teahouse Blue, and Stencil Navy.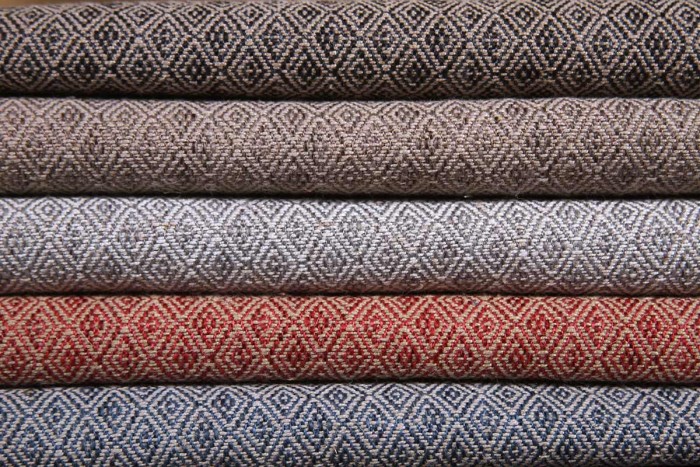 Versatile geometric and menswear patterns in trending diamonds, chevrons, mazes, and frames provide practical and functional options for the home. Shown above from top to bottom; Diamond Girl in Charcoal, Earth, Grey, Poppy, and Blue.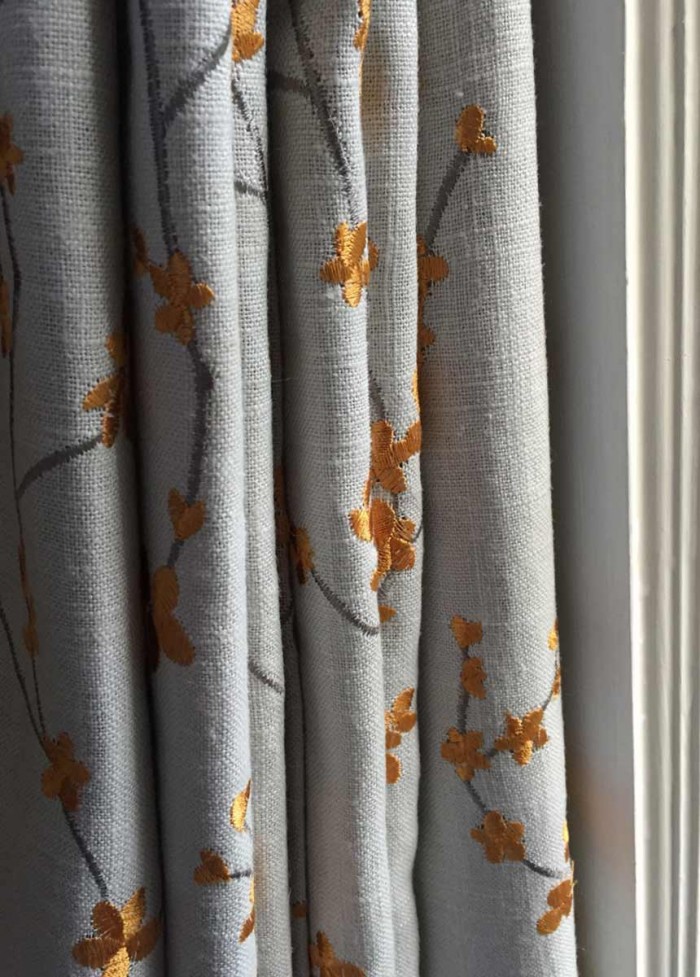 Fabrics in this collection are well-suited for gorgeous draperies, high-traffic cushions, throw pillows, and luxury bedding for all ages. Shown above is Asia Golden.
We are proud to bring you this Famous Maker Designer for Highland Taylor, and we invite you to view this very special new fabric collection.
Enjoy your travels by telling your story with well-appointed home décor fabrics!