The holidays can be hectic and overwhelming for everyone. That goes for Cushion Source as well. We want to apologize for not having announced our past three Picture Perfect Gift Card Giveaway winners. Although we are late in announcing the victors, the winning photos for October, November, and December are definitely worth the wait!

Our winner for the month of October was Lisa B. of Medford, New Jersey. Lisa submitted a photo of her bed featuring custom flange pillow shams, a long bolster pillow, and a custom reversible bed scarf that she designed to create stunning, one-of-a-kind bedding. She selected Robert Allen Bamboo Lattice Greystone and Robert Allen Glam Sheen Slate fabric to coordinate with the grays and whites of her bedroom.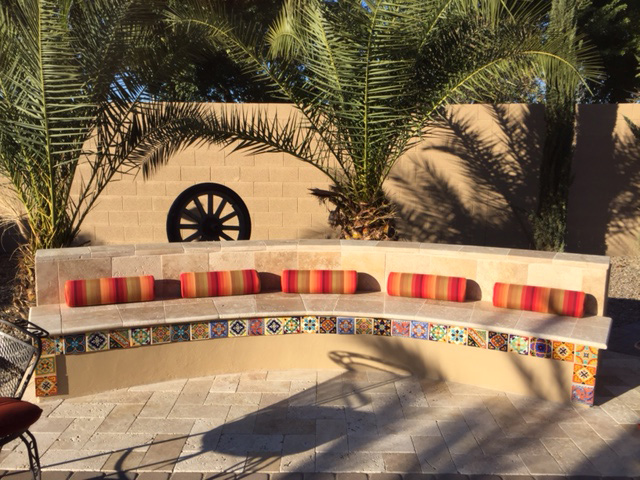 November's winner, Sharadh N. of Chandler, Arizona, sent us a photo of his Southwestern-inspired outdoor space featuring a built-in bench with gorgeous tile detail. Sharadh accentuated the outdoor bench with our 20" x 6" value bolster pillows made with Sunbrella Astoria Sunset fabric that mimic the colors of the Arizona sun.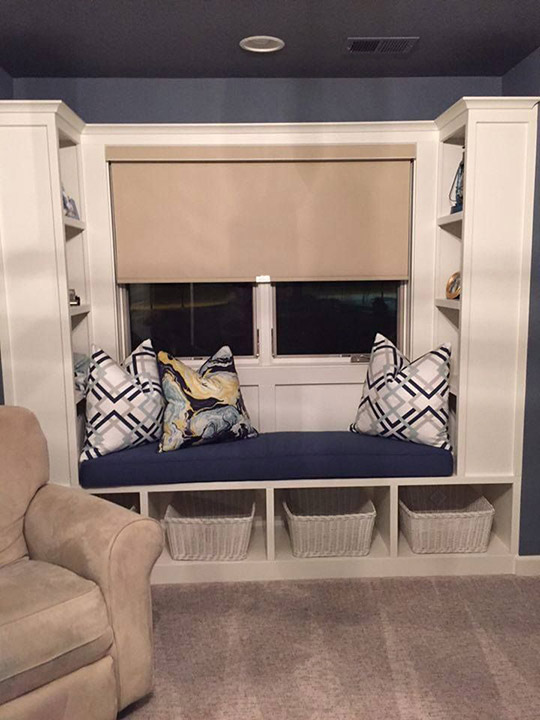 Our December winner was Stephanie R. of Kansas City, Missouri. Stephanie had us construct an optimal comfort custom window seat cushion for her son's nursery. She chose Sunbrella Sapphire Blue fabric for her cushion that matches perfectly with the blue of the nursery walls. We hope mother and baby enjoy precious memories on their window seat.
Congratulations to our all of our winners! Thank you so much for sharing your photos with us!
Remember to submit photos to our Picture Perfect Gift Card Giveaway featuring your custom cushions, pillows, drapes, bedding, or fabric projects for a chance to win a $50 gift card to Cushion Source!