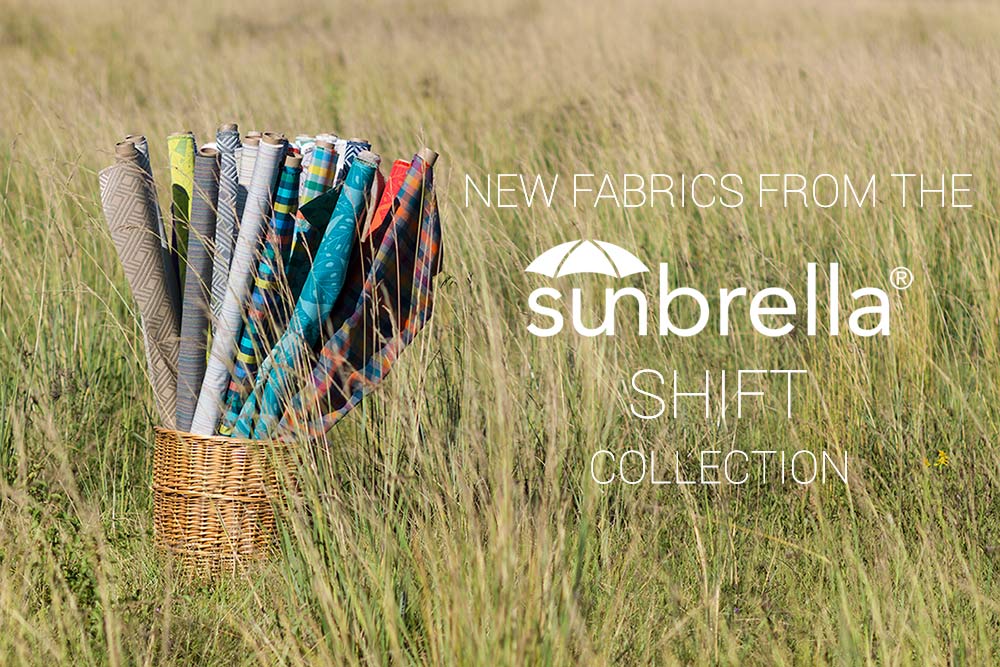 We are proud to introduce the Sunbrella Shift Collection just in time for fall. These 41 new fabrics from Sunbrella feature a contemporary take on traditional designs, mixing classic patterns and solids with an array of textures and colors. This latest addition to Sunbrella not only combines old with new, it also showcases the contrast of dark with light, and matte with shiny.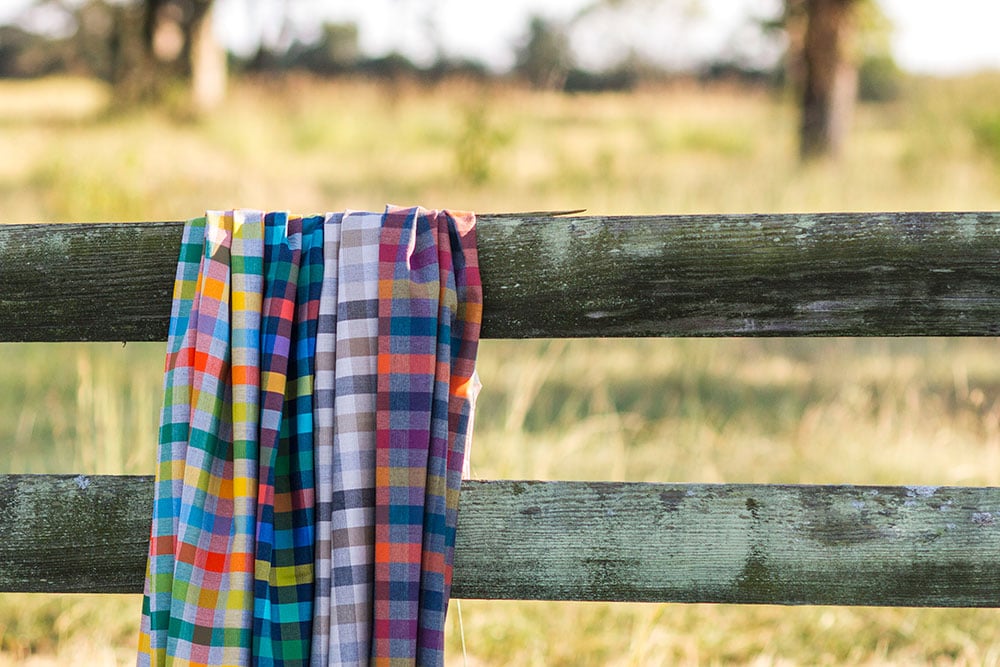 Fabrics within the new collection include a variety of familiar patterns and textures. Sunbrella Shift Connect features a conventional plaid design in a variety of festive, updated colors. The ultra-soft Loft offers a soft chenille-like look and feel while exhibiting the refinement of outdoor fabrics. Escapade is a simple multicolored pinstriped fabric in four fun colorways. Integrated and Spotlight flaunt eye-catching, shimmering yarns, providing sophistication and visual interest. Radiant showcases a tropical elephant ear plant pattern in several colorways that include both muted neutrals and vivid hues.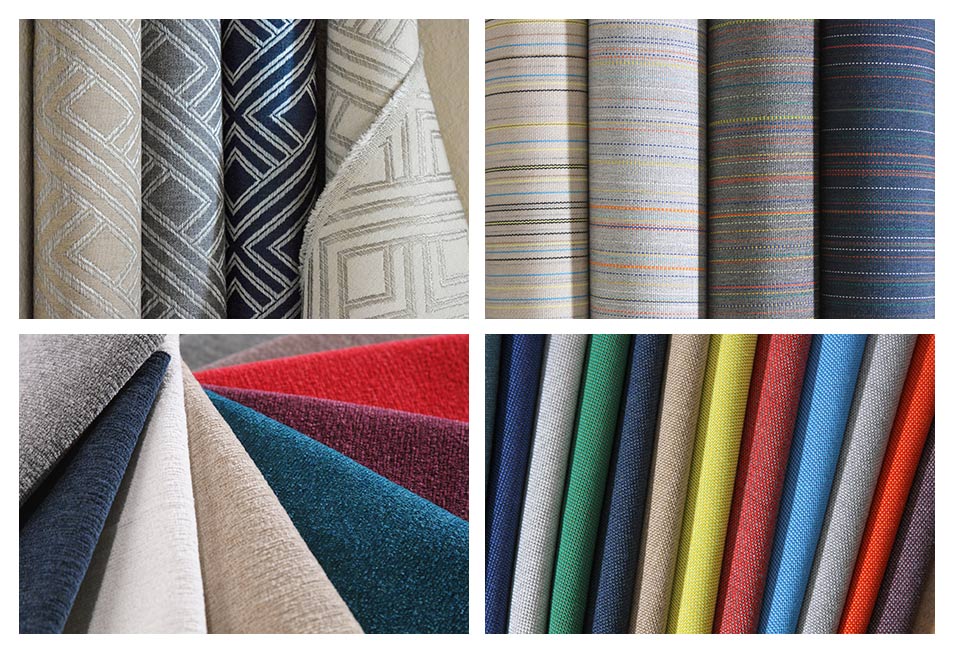 What makes this collection so unique is the construction of the fabric. Only two fabrics from the latest offering, Connect and Loft, are made from Sunbrella's tried-and-true 100% solution-dyed acrylic. Escapade, Integrated, Radiant, and Spotlight are comprised of Sunbrella solution-dyed acrylic yarns intertwined with PVC and polyester yarns. This innovative blend creates a heavyweight fabric with exceptional durability that boasts over 30,000 double rubs. Sunbrella Shift fabrics meet ACT (Association for Contract Textiles), making them ideal for both commercial and residential use.