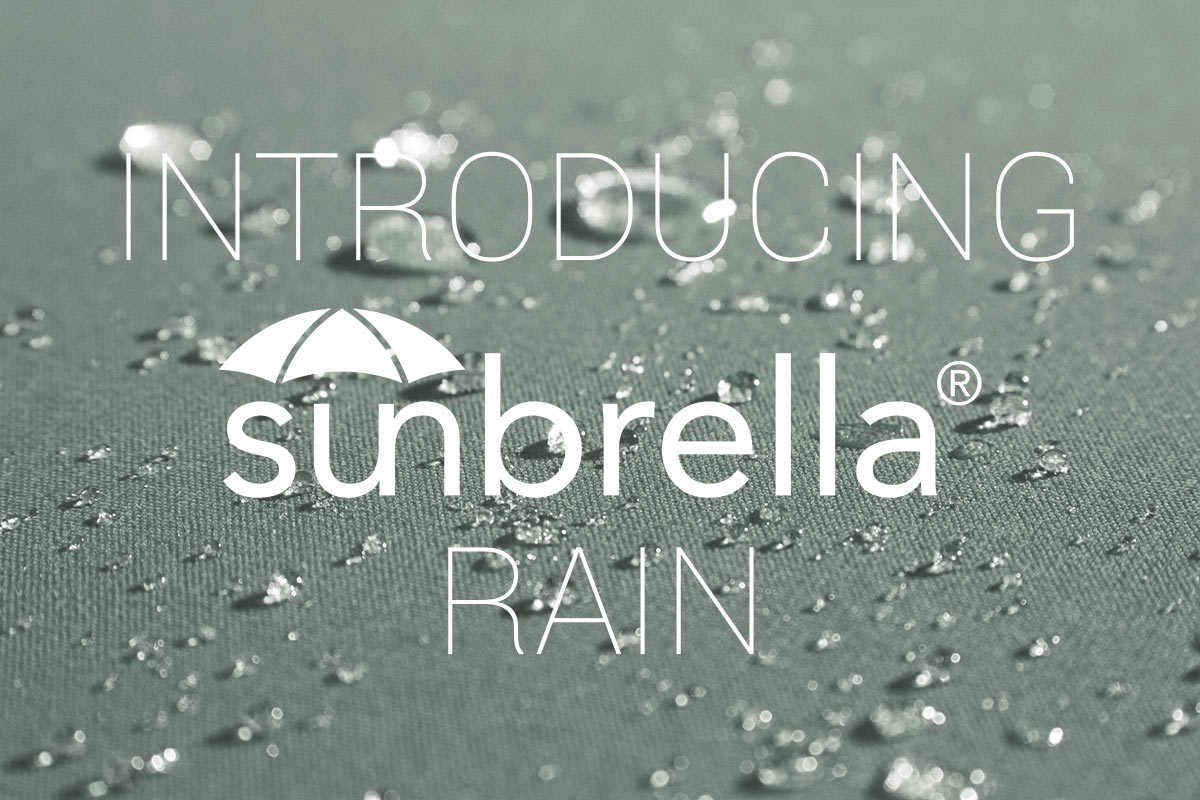 Tired of waiting on your cushions to dry even after a light drizzle? The wait is over! Cushion Source is proud to offer Sunbrella Rain fabrics for your custom cushion needs. This new collection includes a variety of Sunbrella's most popular solids and stripes featuring the innovative Sunbrella Rain technology.
What is Sunbrella Rain Fabric?
Sunbrella Rain is the same 100% solution-dyed Sunbrella acrylic fabric we know and love treated with a non-porous, barrier finish on the backside that creates a durable, waterproof fabric. Sunbrella Rain fabrics come with a 5-year warranty against fading and are easy to clean with mild soap and water.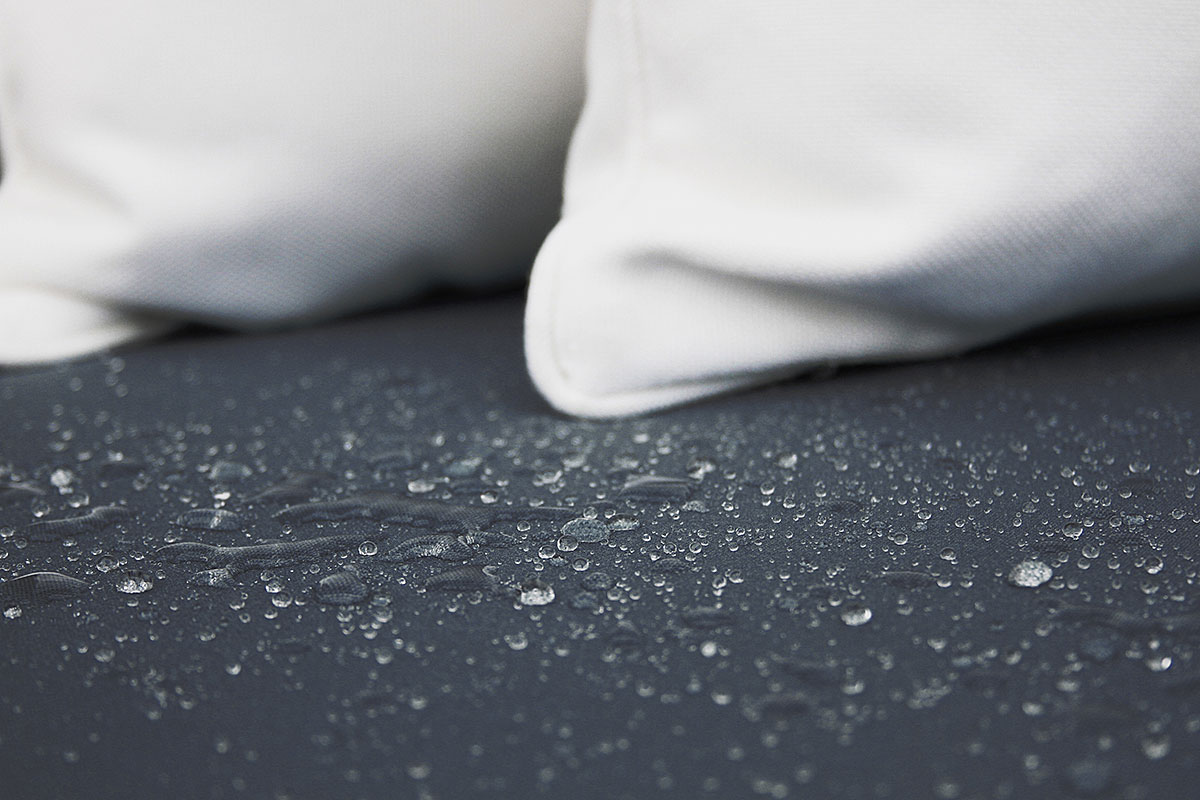 Why Sunbrella Rain Cushions?
Sunbrella Rain cushions are virtually waterproof, eliminating the need for outdoor furniture covers or bringing them in before it rains. These cushions dry quickly with the simple wipe of a towel. Our Sunbrella Rain cushions are constructed with a breathable Sunbrella mesh panel along the back of the cushion that allows any possible moisture to easily escape. A full-coverage flap over the mesh panel keeps cushion fill dry and provides a sleek, finished appearance.
With Sunbrella Rain cushions, you are able to choose any of our available fill types without worrying if it's suitable for indoors or outdoors. Thanks to the moisture barrier, any fill type works well with Sunbrella Rain fabrics, which gives you more comfort options.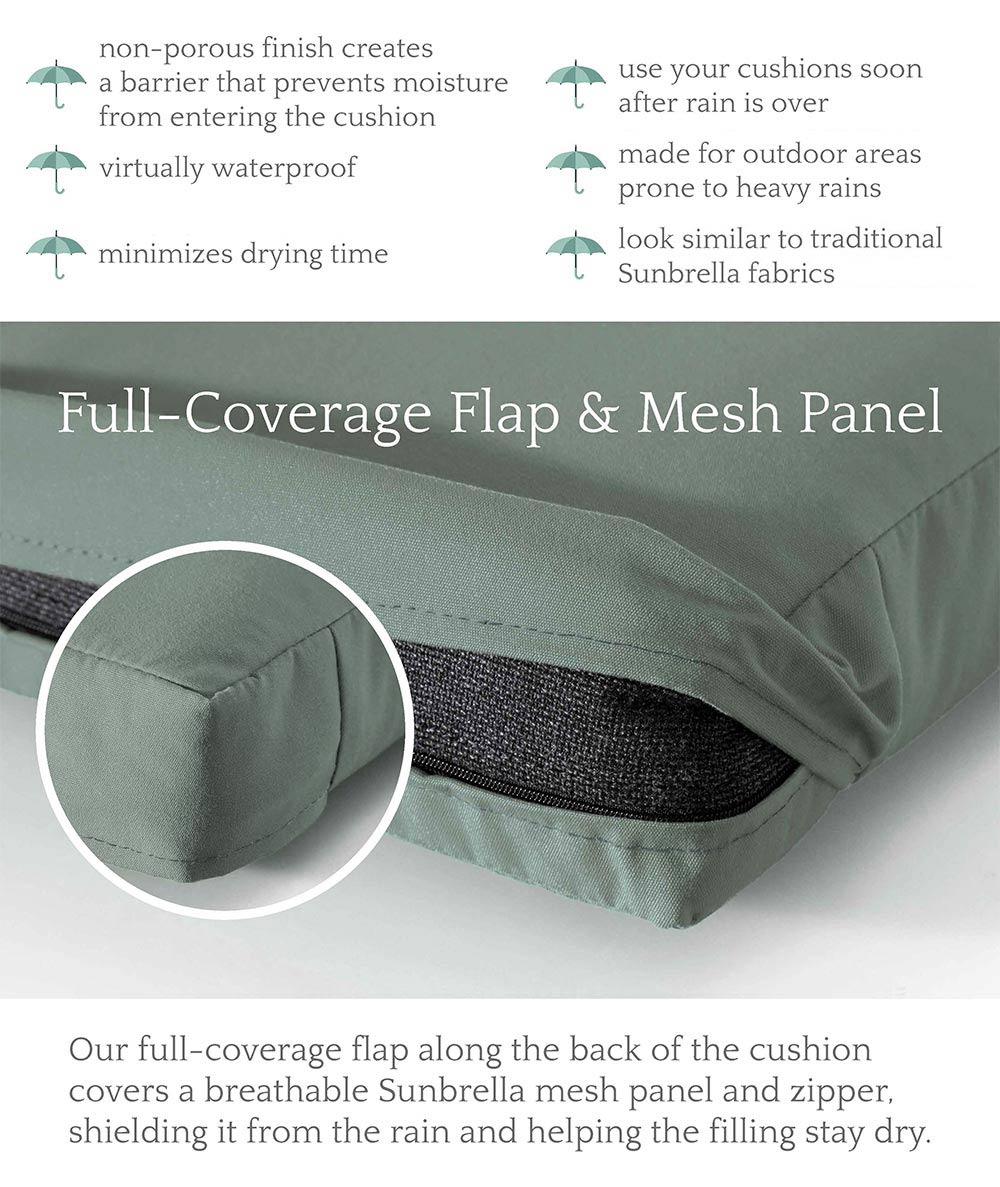 Who Needs Sunbrella Rain Cushions?
Sunbrella Rain cushions are best suited for environments that are prone to heavy precipitation, as well as moisture and mildew exposure. Cushions placed around pools or hot tubs are perfect candidates for Sunbrella Rain fabric, as they can receive a substantial soaking.
We also recommend Sunbrella Rain cushions for any outdoor seating areas where cushions may be left outside for long periods of time, such as porches, decks, or patios. Not only are they a great choice for restaurants, hotels, and resorts, they are the perfect addition to any residential outdoor setting.
Add convenience to outdoor living with Sunbrella Rain cushions!