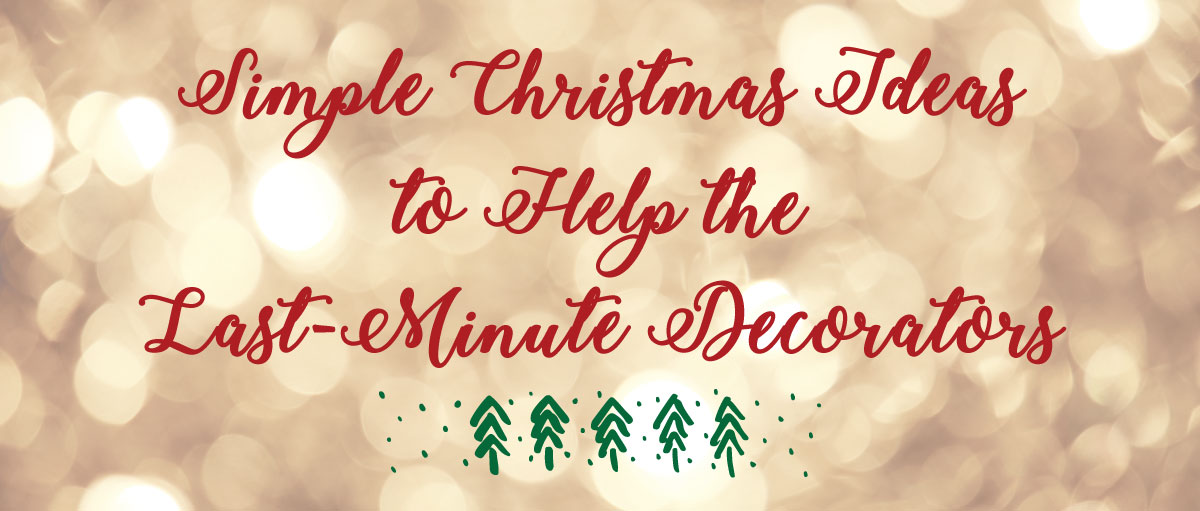 'Twas the week before Christmas and all through the house… not a decoration is out and all is becoming a madhouse! Just because December 25th is just around the corner, doesn't mean there isn't still time to throw some decorations together. Here are 7 simple last-minute decoration ideas.
1. Start with the Entry
Say "welcome home" with a personal touch at your front door. Welcome your guests with a cheerful holiday wreath. Add freshness and warmth with red berries and pinecones placed. As you continue through the door, add small elements of Christmas in the entryway, such as fun Christmas-inspired signs or stockings.
2. Make the House Smell Like Christmas
The smell of homemade potpourri lingering through the house instantly brings happiness and the feeling of Christmas. Create this easy stovetop potpourri and let it simmer all day. Just make sure there is always water in it. (Pro tip: A great alternative to letting this simmer all day is using a small crockpot and setting it on low.)
Hand full of cranberry
Orange slices
10-15 whole cloves
2 cinnamon sticks
Christmas tree clippings
Put these ingredients in a medium sized pot and cover with water. Simmer on low on the stove.
3. Use Ornaments as Filler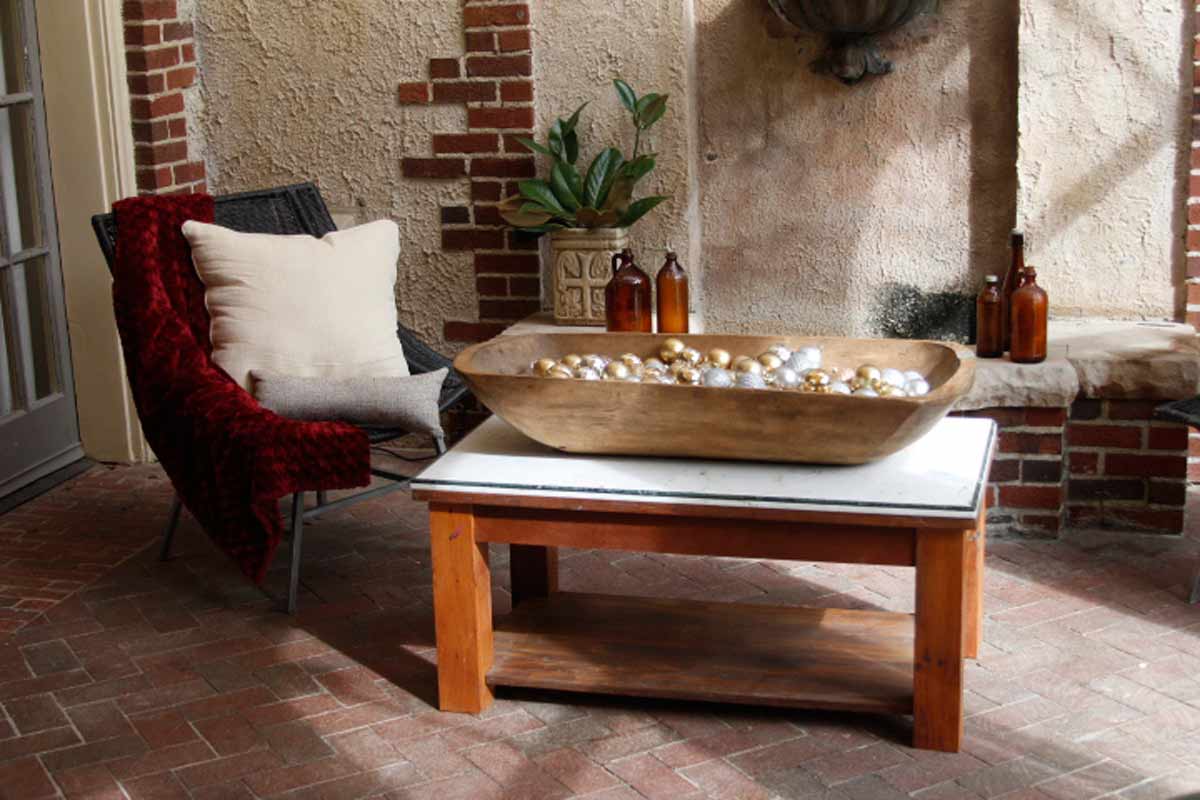 Use bowls, hurricanes, or anything you can find and fill them with ornaments. It creates a classic look that is effortless.
4. Add a Wall Christmas Tree
No time or space to go out and get a Christmas tree? Grab a strand of lights and a few thumb tacks and hang them on the wall. You can even hang a few ornaments and decorations on the wall like you would decorate a real Christmas tree.
5. Add Some Plaid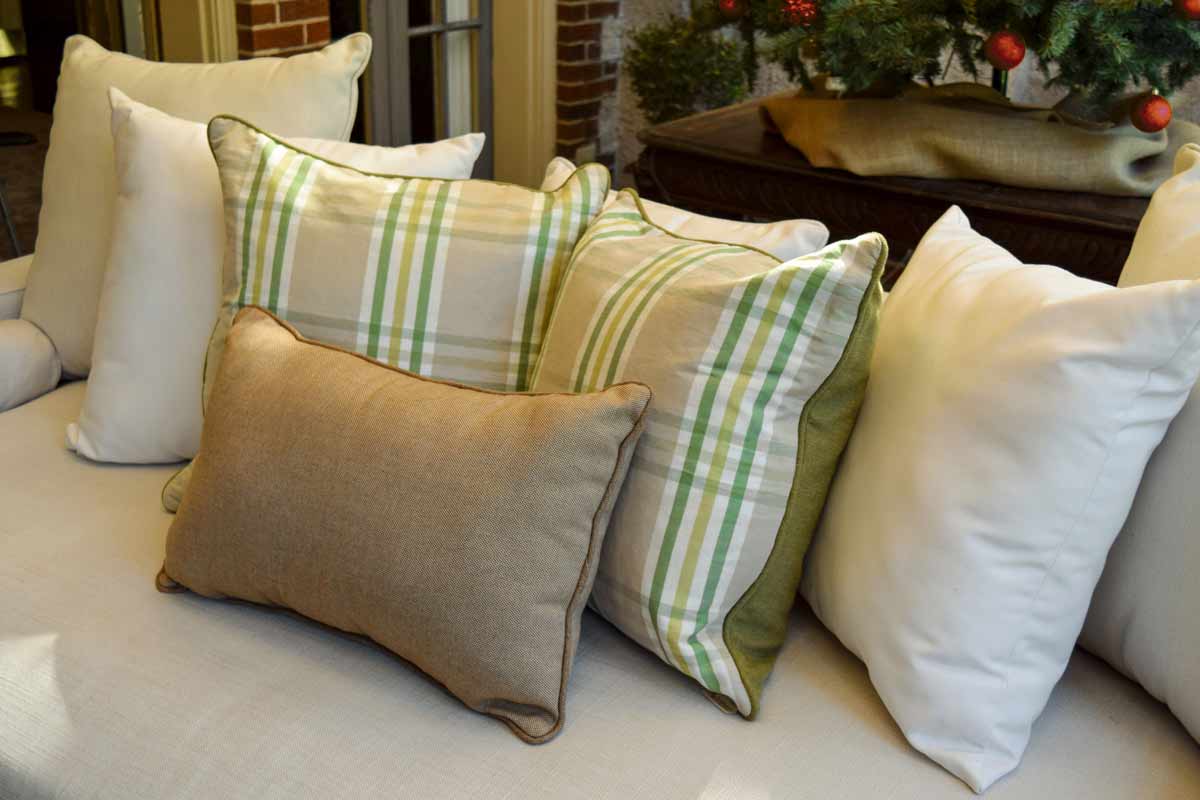 There is something about Christmas and plaid that goes hand-in-hand. Find a plaid color that matches the pillows and cushions you already have on your sofa and add a festive look to the mix.
6. Keep it Neutral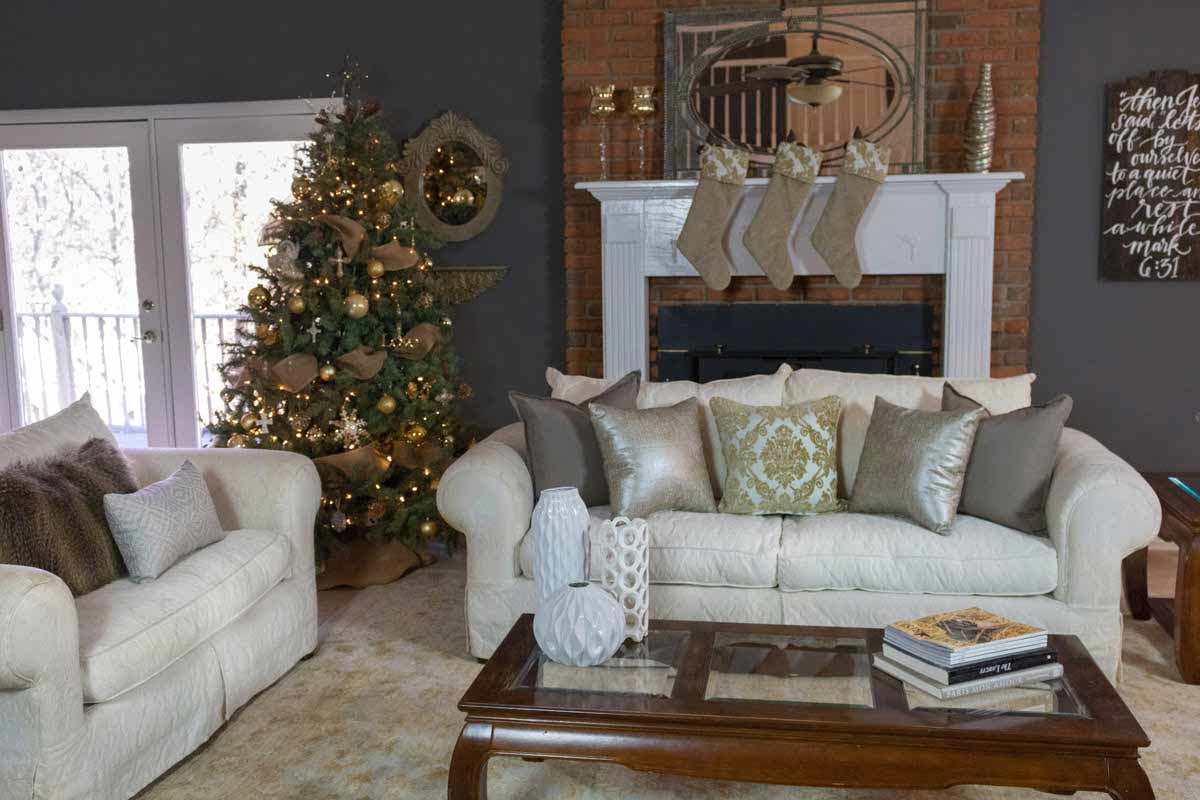 If plaid isn't your thing, keep a neutral color scheme and add some metallics. While a neutral color scheme may not sound very Christmassy, adding metallics to the mix adds a more festive feel. A few metallic throw pillows mixed with a pattern can be used all year round and not just during the holiday season.
7. Decorate the Table
Decorate your table with accents of red to easily bring the holidays to meal time. Add fresh flowers, a red printed table runner, and red placemats to your everyday table setting, and you're set for Christmas.