Recently, we endured an icy winter storm that caused the majority of those affected to stay home. During this dreary mess, I decided to rummage through my fabrics for some refreshing inspiration. While I was searching, I noticed that I was drawn to my blue patterned fabrics.
Navy, cobalt, and powder blue are huge color this year and for great reason. Shades of blue seem to never to go out of style. Blue is much like a neutral and can be used in several décor styles and can be coupled with a variety of colors. It serves as a great base color for your décor, much like black, white, beige, and gray, and makes the perfect accent color. And because it is similar to a neutral, it can stand alone, used with all blue décor and accessories. Also, by using several monochromatic patterned fabrics together you can create an elegant, dramatic look.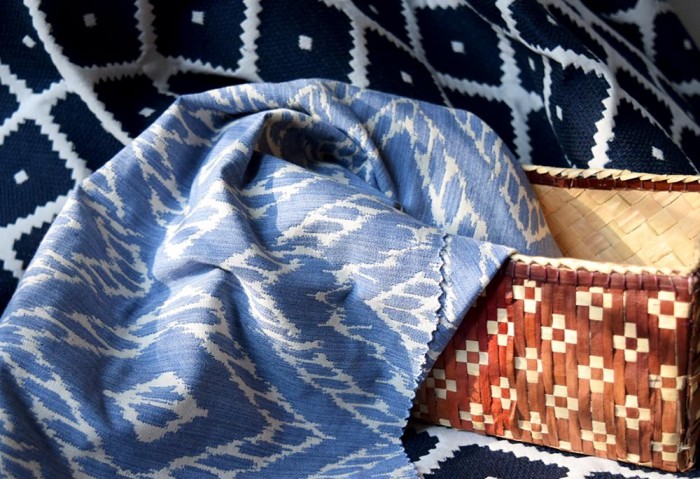 However, if you're looking to add an extra punch of color, several shades of blue coordinate ideally with the new 2014 Pantone Colors of the Year: Radiant Orchid, Placid Blue, Hemlock, Sand, Cayenne, Violet Tulip, Paloma, Freesia, Celosia Orange, and Dazzling Blue. It also looks stunning with gold and hot pink, creating a glam look!