Lately I've been having a problem with my two dogs and their quest to ruin my furniture. From chewy treat stains to digging my sofa in attempt to reach far ends of the world, my dogs are absolutely determined to annihilate my possessions. (This is probably my fault because I allow them to get on my sofa and bed because I just can't say no to their sweet little faces!)
In a previous blog post, I wrote about using outdoor fabrics for dog beds. However, some of us dog owners want to snuggle with our pets on our furniture. By using outdoor fabrics for cushions, your furnishings will be able to endure the havoc brought upon by your pets. While looking through our customer photos, I realized that I was not alone in this problem. Several of our customers have dealt with it too! Not only are these customer cushions durable for pets, but they also provide style and functionality. Here are some of our customer photos featuring pet-friendly fabrics: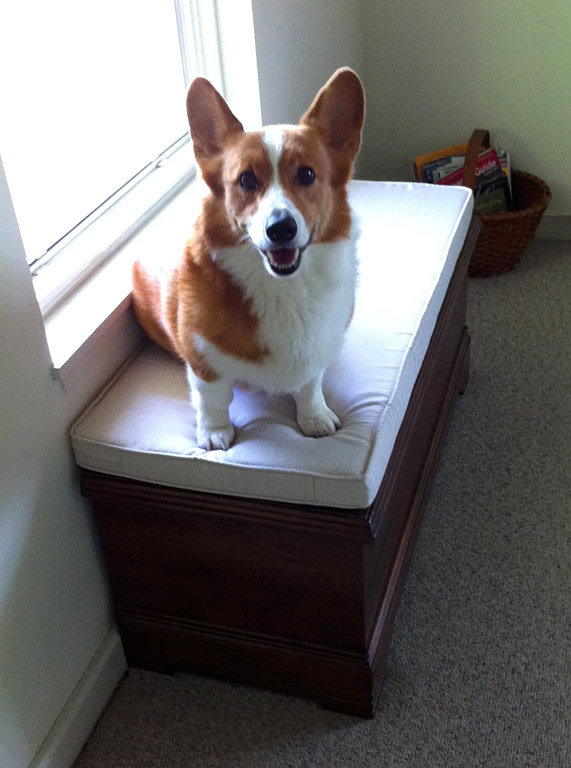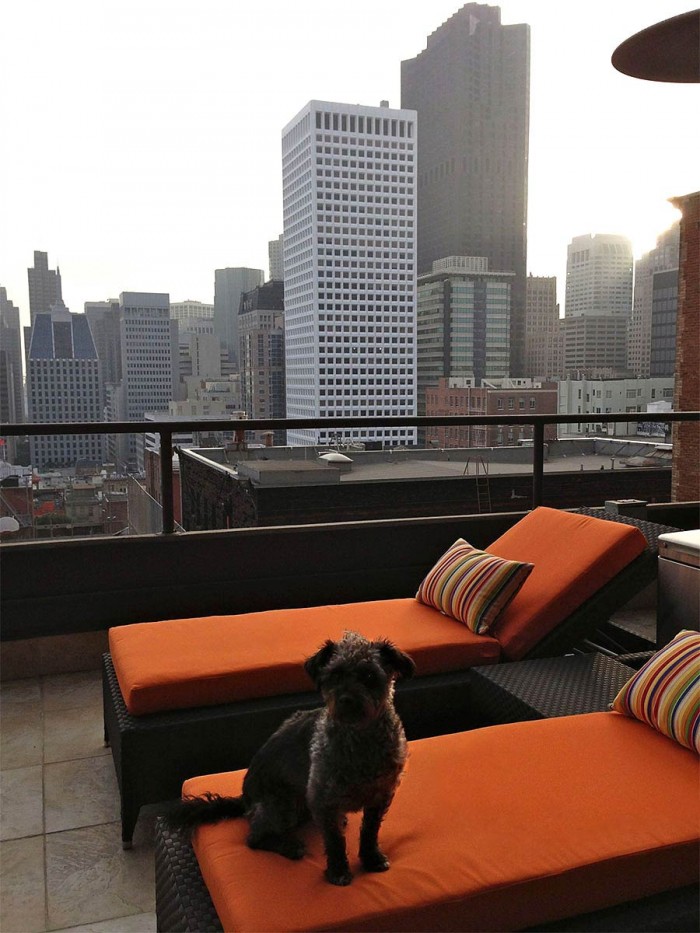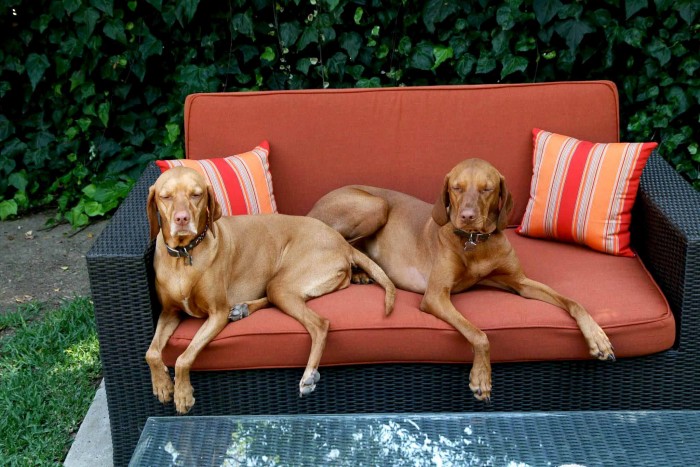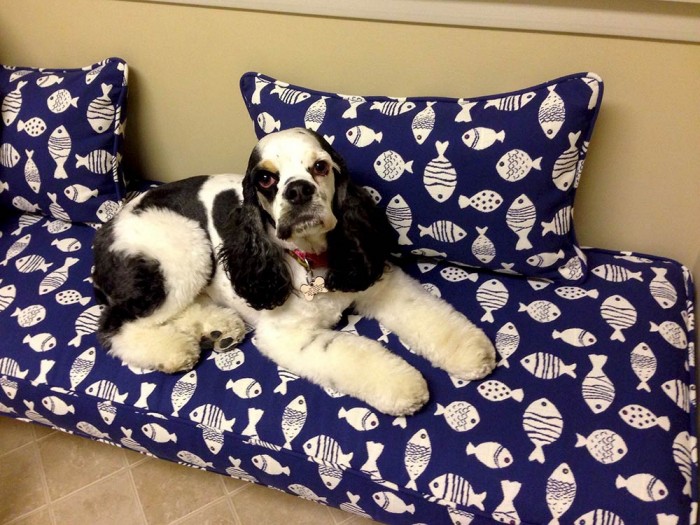 If you're into DIY, another option is to reupholster or slipcover your furniture. Slipcovers are relatively easy to make and can be changed and washed, making them perfect for indoor furniture. And while you're DIY-ing, you can also make lots of fun accessories for your dogs like car seat protectors, crate covers, and clothes. Check out our "Comfy Cats and Canines" Pinterest board for more inspiration!