Every month we select one Cushion Source customer photo featuring our custom products: cushions, throw pillows, drapes, and bedding. Each monthly winner selected receives a $50 gift card to Cushion Source!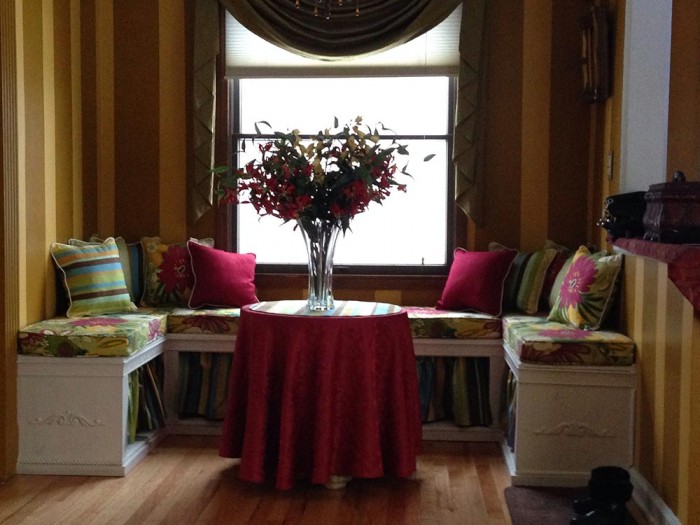 Our January customer photo contest winner is Samar S.! Samar created an elegant window seat nook with vibrant jewel-tone colors that pair perfectly with the golden striped walls and hardwood floors. The Standard Custom Window Seat Cushions in Robert Allen Lilith Spring were set atop beautiful white benches and accentuated with throw pillows in Robert Allen Lilith Spring, Robert Allen Kukula Azure, Robert Allen Success Fennel, and Robert Allen Success Currant. The benches feature storage space that was camouflaged with additional Robert Allen Kukula Azure fabric by the yard. Beautiful work, Samar!
Be sure to send us photos of your custom cushions, pillows, drapes, bedding, or fabric projects for a chance to win a $50 gift card to Cushion Source!