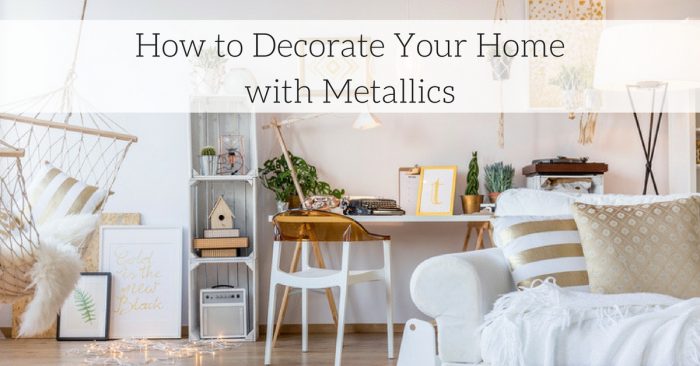 A big design trend has been using metallic in home decor. Whether your look is rustic, vintage, contemporary, or traditional, metallic decorations are a great way to bring a modern touch to any theme in your favorite spaces. Metallics give your home a glamorous and luxurious look and, let's be honest, who doesn't want that? Here are some tips to inspire you to add a shiny touch to your home.
Fabrics
A sure way to incorporate metallic in your home is with the use of fabrics. Curtains help open a room to make the space look larger. Accessorizing your living room with metallic trimmed curtains adds a feeling of grandeur that will instantly make any space feel bigger. Instead of choosing a plain curtain with just a trim, solid curtains with metallic designs or shiny fabrics are two other subtle ways to work in metallic sheen. Using custom metallic throw pillows on your favorite seating areas is the perfect touch to tie your look together.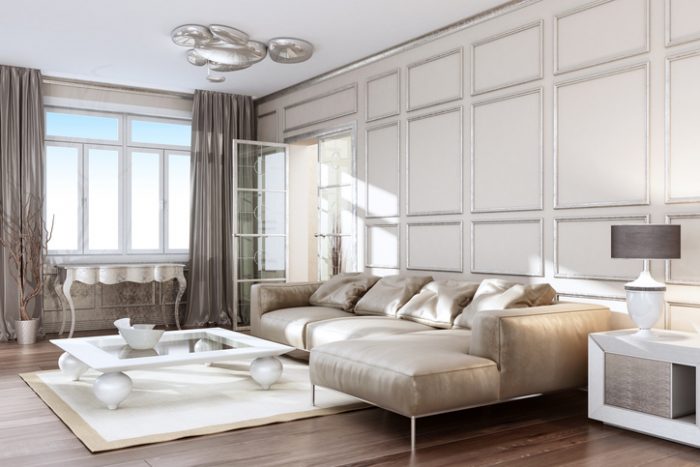 Wall Decor
Wall decor is another easy way to incorporate metallic in your decor. Floating shelves in your home allow more space to display decorations and help your floors stay clear of clutter, making your home look and feel well organized. Decorate your shelves with metallic sculptures and trinkets to add shiny details. You can easily fill wall space and add a touch of metallic to a room by adding metal framed mirrors. Mirrors reflect light, which will allow the space to seem larger and more open. Popular areas to hang mirrors in your home would be in a foyer, dining room, or above the couch in the living room. Use metal frames with art pieces or even canvas pieces with metallic lettering or designs to bring personality to your room.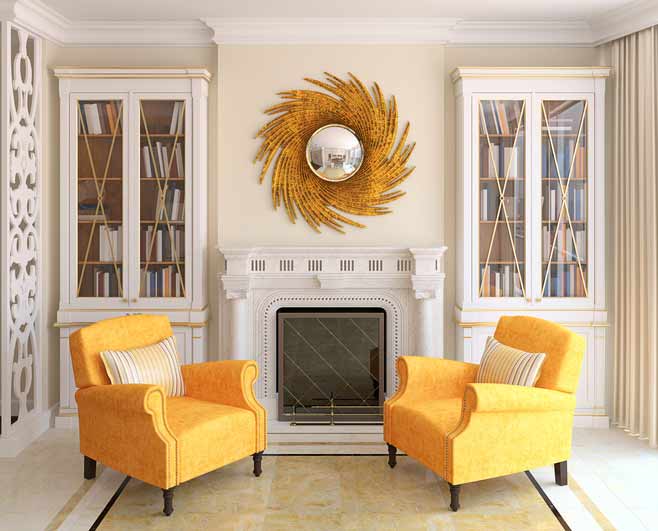 Pops of Metallic Color
If you're not wanting to commit to a piece of metallic furniture or cover your walls in a lot of metallic decor, there's an easier way to get shiny effect without a big commitment. Adding metallic accents throughout your home is a great way to add pops of metallic at your comfort level. A metallic vase or copper jug filled with fall flowers or leaves will be a great addition to a coffee table. Make sure that you have plenty of family photos on display for when guests attend events at your home. Getting metallic colored picture frames and placing them around different areas of the house will put your family on full display. Use patterned metallic throw pillows on your couch for an extra layer of bling.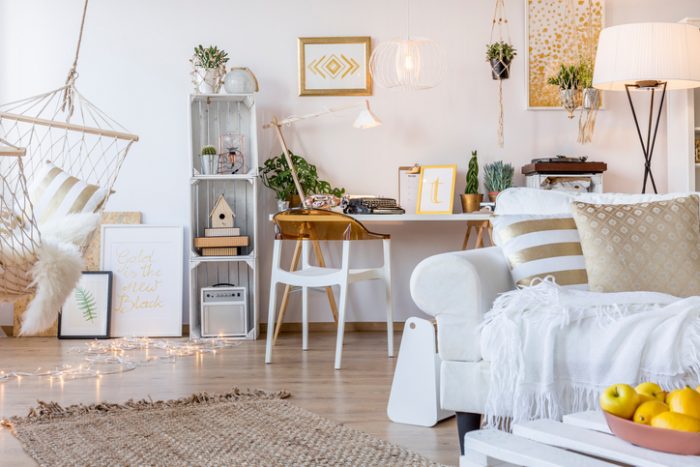 Lighting
Lighting is a decorating accessory that is a must in every room. Whether a floor lamp, a table lap, a chandelier, or a ceiling fixture, lighting is an easy and great step to add metallics to your home. Switch out that boring, white light fixture in your living room for a fun, metallic geometric-shaped light fixture. Add a bit of brightness to your favorite reading nook with a gold or silver floor lamp. Decorating with metal lighting is a great way to add a touch of shiny metal to your home.
Mixing Metals
There are different finishes of metallic colors. Mixing an aged metallic with a more polished metallic brings in a fun and distinct look. Use the same color metal in different textures. If you're primarily using gold in a space, find a way to incorporate some copper for a pop of contrast that your guests will love. Have fun and express your creativity by mixing metals together. Silver and gold are always great metallics to pair together. Mix and match silver and gold accessories in your living room like a silver sculpture with gold framed artwork. Paring gold and matte silver vases together on your entryway table is a simple way to make a bold statement. Your living room will stand out with aged silver lamps on either side of your couch and a polished silver tray in the middle of your coffee table adds contrasting texture for a glamorous look.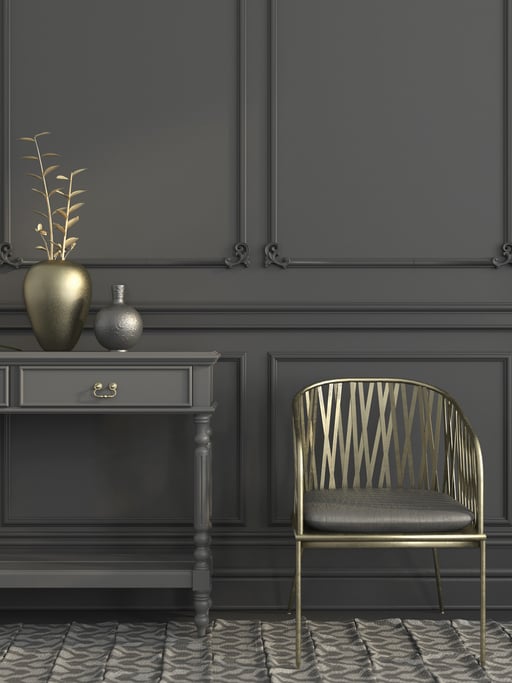 Decorating with metallics is a trend that's sure to stick around. Add sparkle to your life and start with one piece at a time, and one room at a time. Express yourself with metallics and give your home a modern look. Try any of these tips and turn a dull space into a shimmering look of luxury!