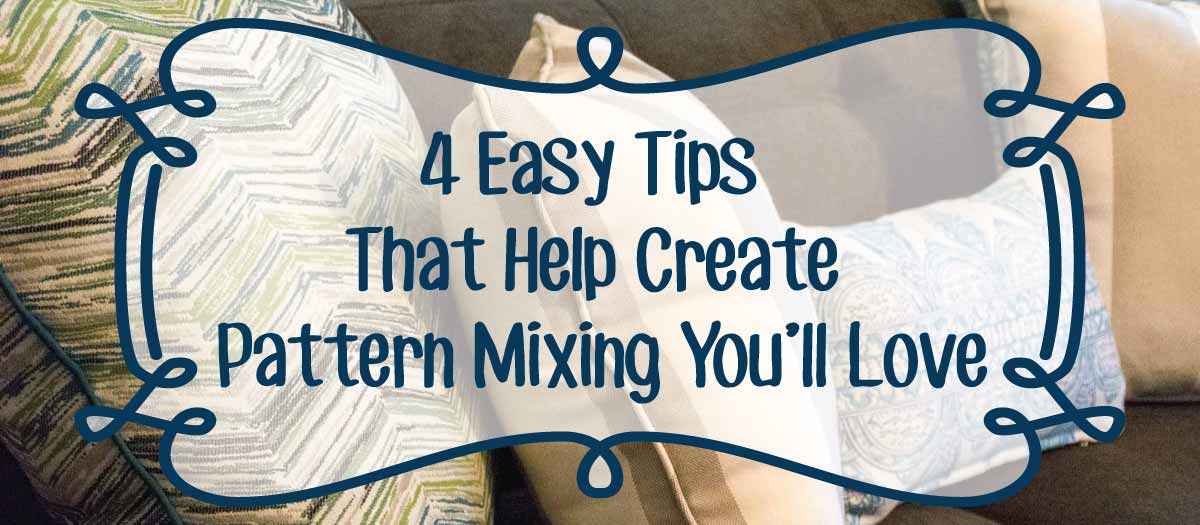 Creating a welcoming space begins with many different elements – paint colors, furniture, lighting, wall décor, etc. In your home, solid colors tend to be the easiest route to take, but using patterns can create an eye-catching look. Incorporating bold designs and patterns doesn't have to be a hard task. Here are four rules of thumb to help you confidently mix patterns that you'll love.
1. Pick at Least Three Patterns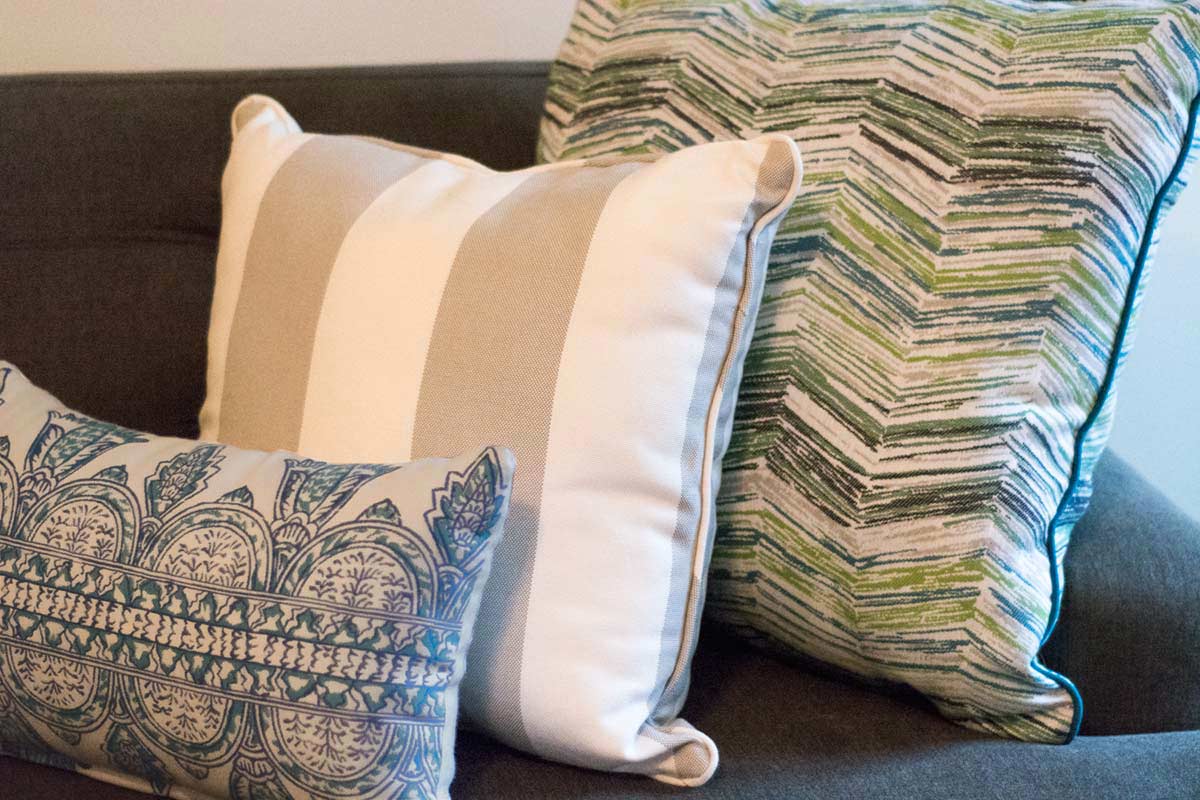 Just like with any type of design, you always want to stick with odd numbers. Start by mixing three different patterns of three different sizes. You will want to include at least one neutral color (see tip #2). For some, stripes are considered patterns and for others, they are not. But if you are looking to mix and match, stripes are a great way to bring varied interest into a room. When using stripes, add different widths of stripes, in different pillow sizes. Showcase the stripes in different directions (horizontal and vertical together). There are so many combinations when working with patterns, the options are endless.
Featured Throw Pillows:
2. Pick at Least One Neutral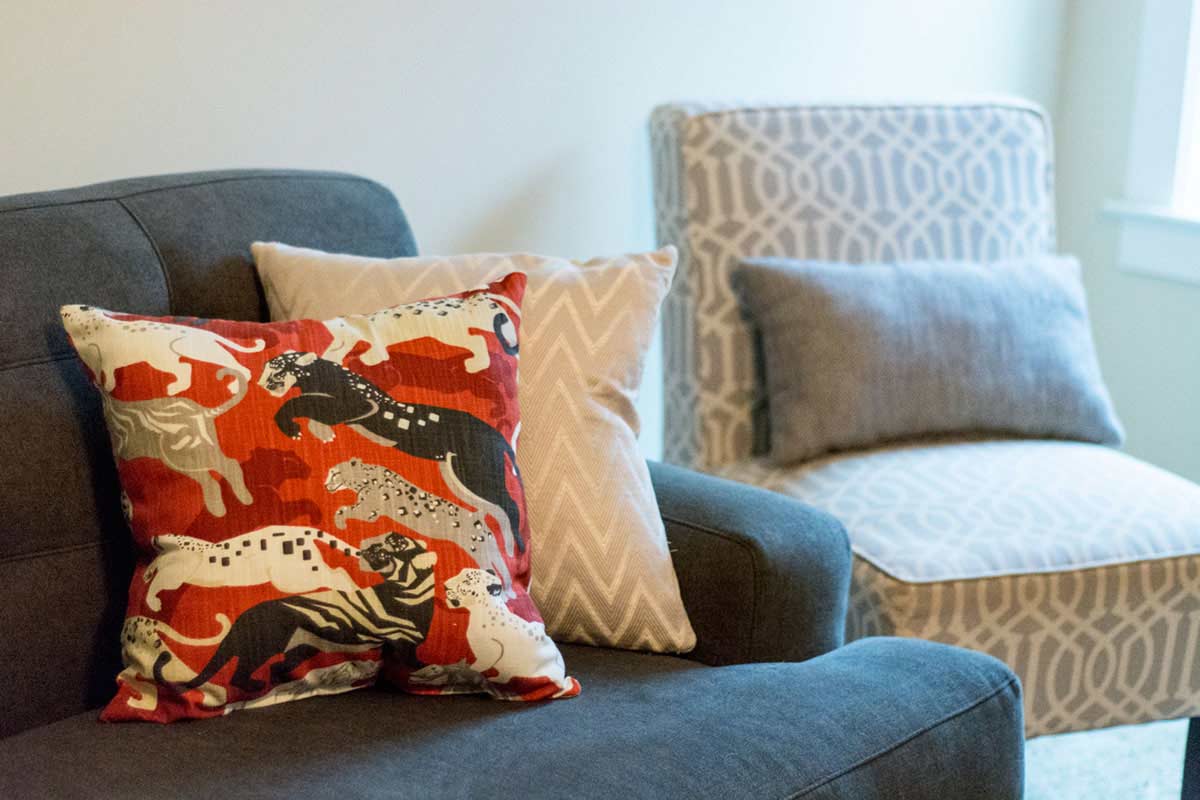 If you are just getting started with mixing patterns, start by picking your colors first. A good rule of thumb is to limit yourself to three colors, with at least one color being a neutral. When choosing your neutral, don't limit yourself to choosing a shade of white or taupe; grays, blacks, and navys are great colors that also act as neutrals. In this instance, I chose two neutrals to go with a much brighter accent color. Gray is a great neutral color used in larger decor elements, such as this charcoal gray couch. From there, I knew I wanted something with a lighter shade, as well as a bright color. Choosing Robert Allen Rajita Tiger Persimmon as my main pattern fit perfectly. Although it is a bright red,  it contains coordinating colors found in the couch and the textured beige. With a bold and vivid tiger print, I choose Highland Taylor Vern Natural throw pillow to bring everything together. I also added a light gray patterned chair to add more interest to the room.
Featured Throw Pillows:
3. Vary the Scale of Your Patterns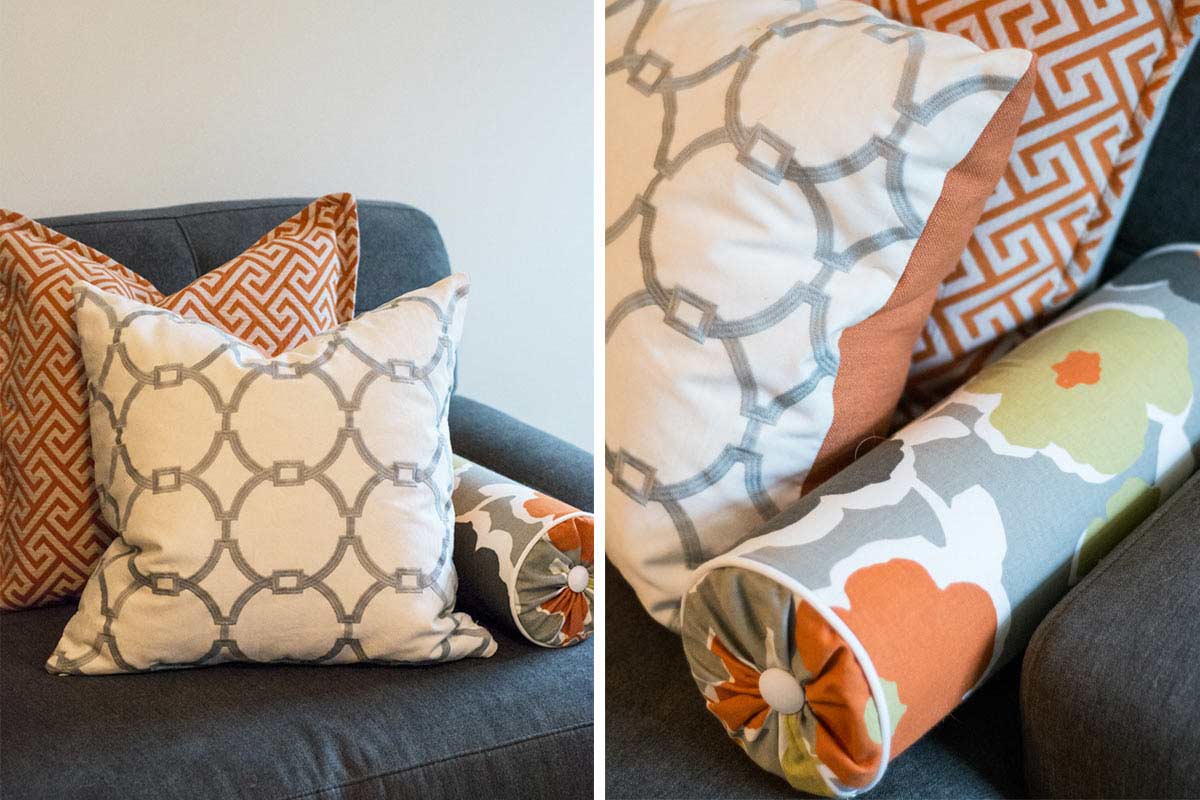 When choosing different patterns to use in your home, remember to vary the size of the patterns. You don't want patterns to competing with each other. The rule of decorating with odd numbers applies here as well. When choosing three different patterns, be sure to choose varying sizes. While finding three completely different patterns might be tricky, the way to combine them is to use different sizes. To achieve the look above, I used two different geometric patterns along with a floral. When using two geometric patterns, patterns with completely different looks are easy to pair, but make sure to vary them in size. Picking different types of patterns works best, but choosing two pillows of the same pattern does not have to be avoided.
Featured Throw Pillows:
4. You Can Easily Add a Solid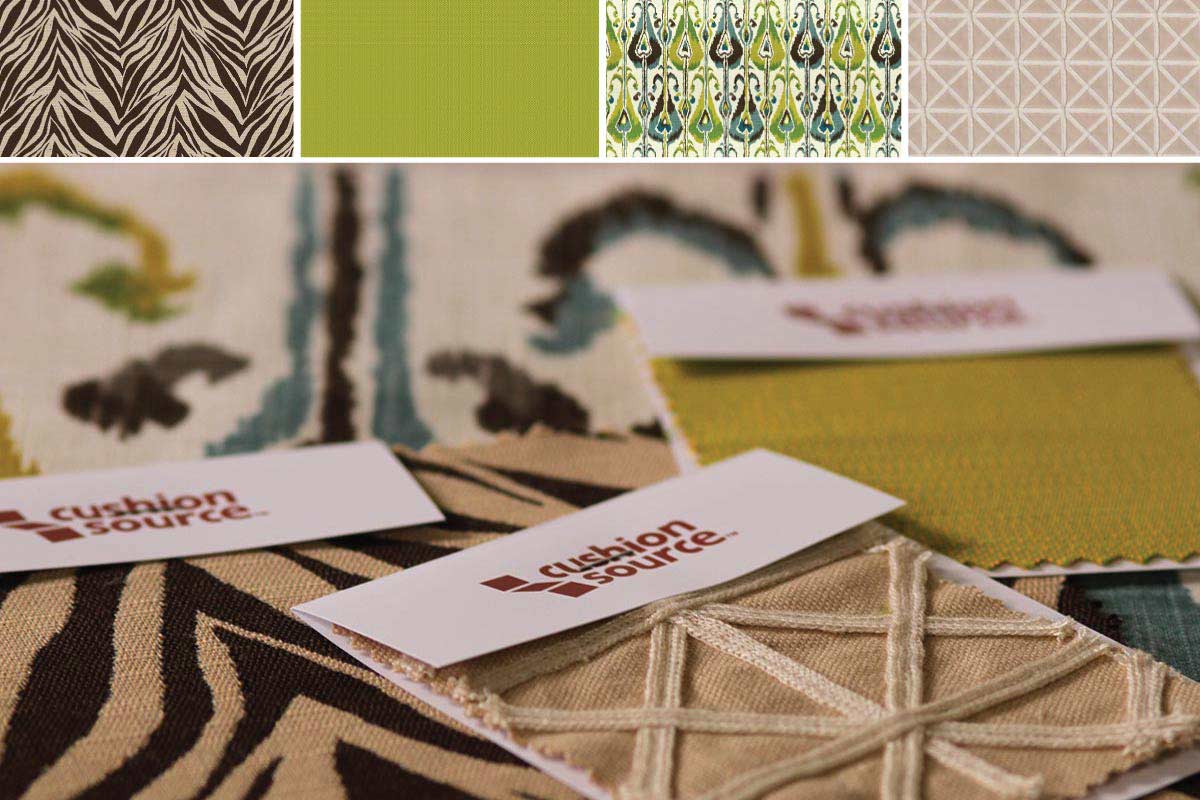 Hopefully mixing patterns now has you excited, but you can always add a solid to the mix. Having a solid creates unity and ties everything together. But don't think that you have to keep your solid a neutral color. Choose a color from your patterns to highlight. Incorporate your solid with a color from a rug or drapes already used within your rooms, which will keep the eye moving throughout the room.
Featured Fabrics:
The key to mixing patterns is finding balance. Try to stick to a consistent hue when searching for your favorite patterns to use together. Just remember to keep these rules of thumb in mind, and you will effortlessly become a master at mixing patterns.