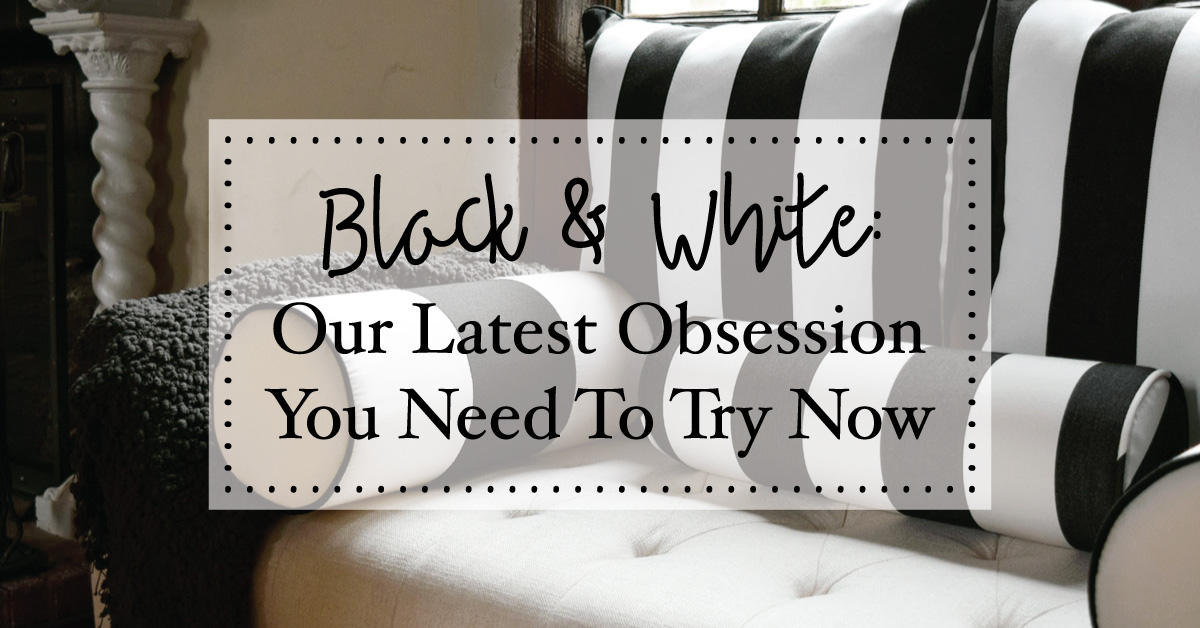 Black and white is a timeless and classic color combination. While black and white might seem like simple, minimal colors, together they can create a bold statement in your home. This brilliant color duo is the perfect pair for any room and can be used in countless numbers of ways. Black and white can take on so many different decorating styles, like traditional, modern, glamourous or graphic. How can it not fit in any room?

Black and White Entryway or Mudroom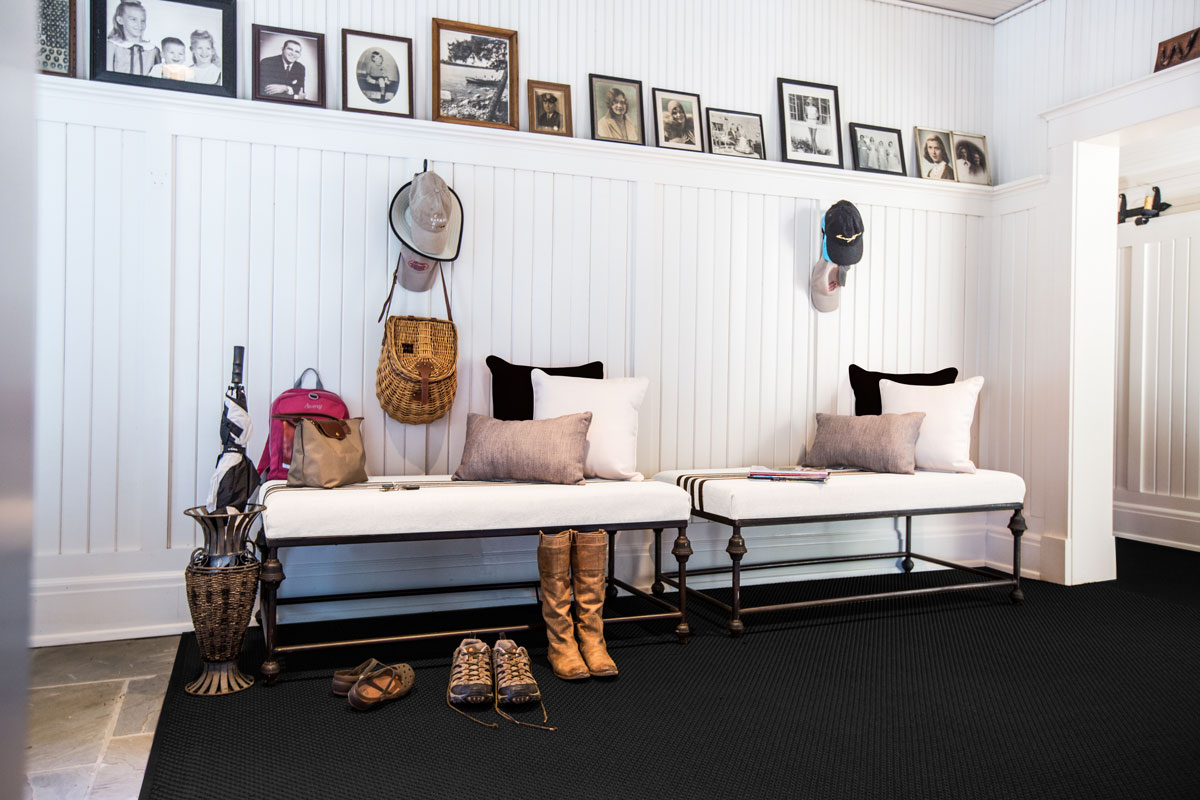 When someone first enters your home, you want them to be wowed. Featuring black and white in a room tends to give that wow effect without additional visual clutter. Textured white wall adds its own sense of décor. If your space allows for it, adding benches with pillows creates a welcoming and homey feel for your guests when they enter. Use benches to accent the color black with throw pillows and hints of it in your bench, such as a white fabric with black stripes. A black entry table is also a great way to add color if you're short on space.
Black and White Kitchen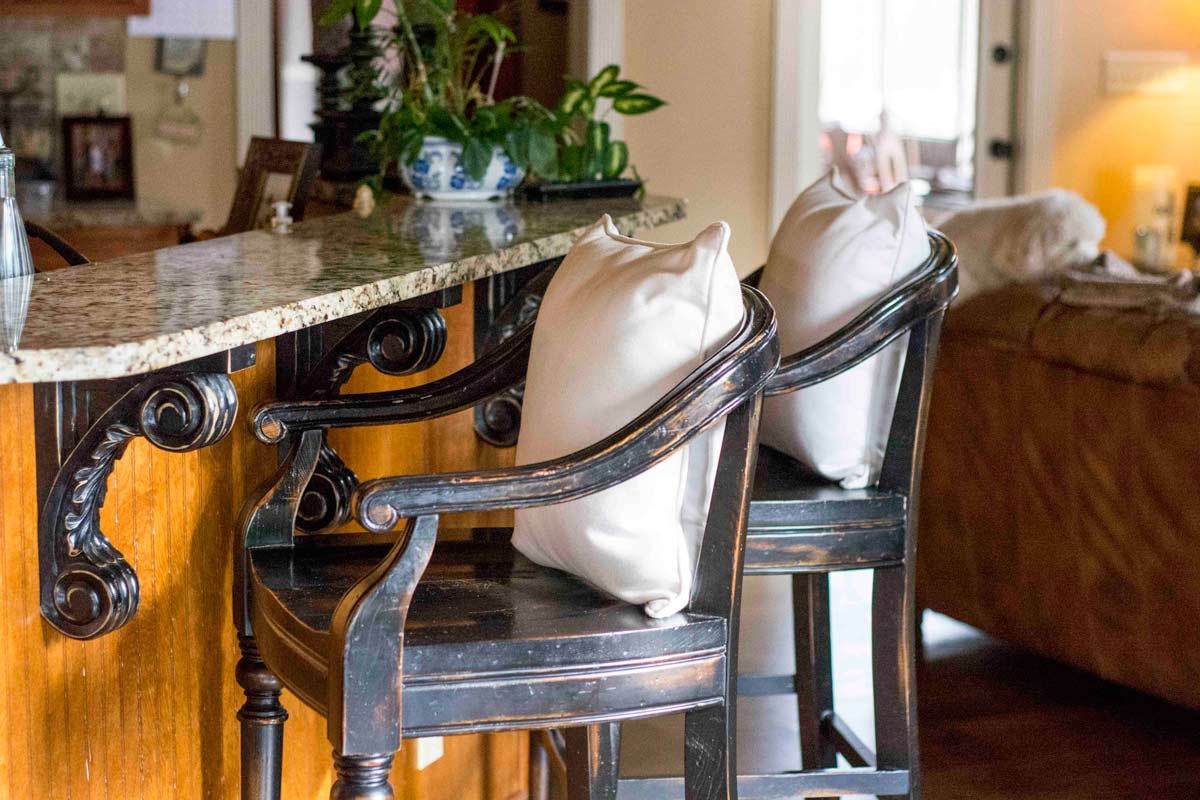 An all black and white kitchen really creates a statement, but it isn't for everyone. Adding smaller elements of black and white in your kitchen can still create that bold look, but in a different way. Add a black table to your kitchen with matching chairs that have white seat cushions. If your kitchen has a bar, add black bar stools with white throw pillows to create comfort. Your kitchen is not always just for cooking, it tends to be a gathering place for everyone to enjoy.
Black and White Living Room
A living room doesn't always have to be formal, nor does it have to always be inside. Your living room can be any room where you like to spend time relaxing. Giving your living room a black and white makeover gives it that formal and relaxing feel all in one. It's simple and clean, but classic. Add patterns in big black and white striped throw pillows. Don't be afraid to use either black or white sofa cushions. Let worrying about stains be a thing of the past. Create somewhere you want to be!
Pro Tip: Choose a Sunbrella fabric so you don't have to worry about stains!
Black and White Outdoor Dining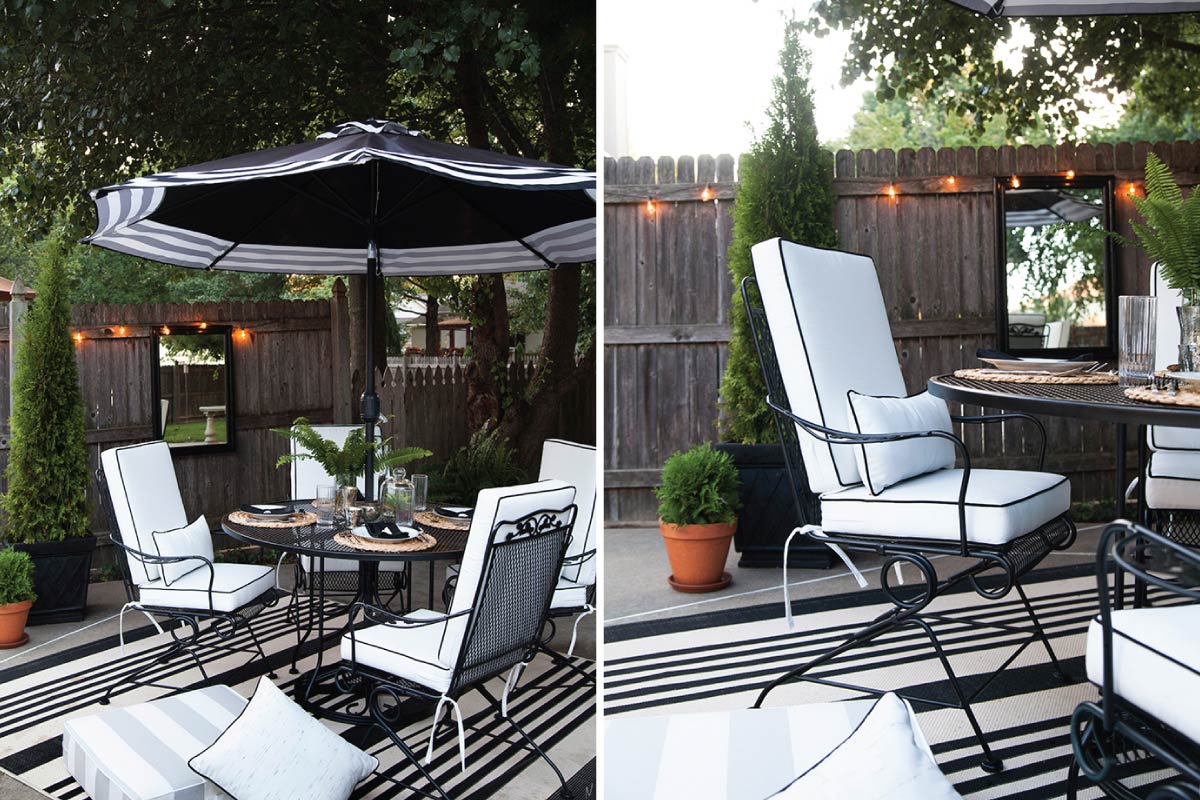 While a black and white kitchen may not be for everyone, creating an outdoor dining area in black and white can also create an elegant look. Maybe you own some old wrought iron furniture that you no longer like. Give it a simple makeover with new white seat cushions with black cording for a classic look. Gwen, from The Makerista, paired her outdoor dining with the perfect striped rug and umbrella. She even added hints of gray in her striped floor cushion and floor pillow.
Black and white are the perfect duo. The colors are simple and classic to create an elegant look. Try using them in other parts of your home, too – bedroom, bathroom, laundry room, etc. You can't go wrong putting black and white anywhere.