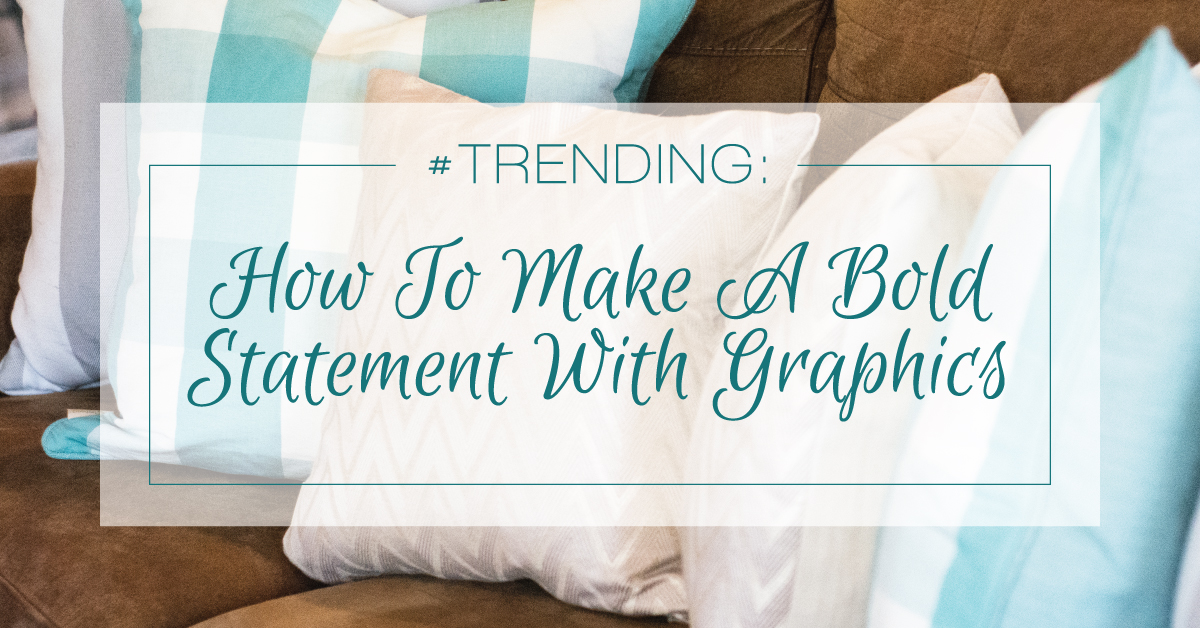 Adding graphic prints in your home is hotter than ever. When chevron prints became all the rage a few years ago, it was everywhere. Now, it's no longer just chevron prints that are popular. Chevron simply opened the trend of graphic prints. With such a wide assortment of prints how do you determine the best graphics for you and where to use them? Whether you want large or small, subtle or bold, the perfect place in your home awaits those special graphic prints.

Bold Prints On Furniture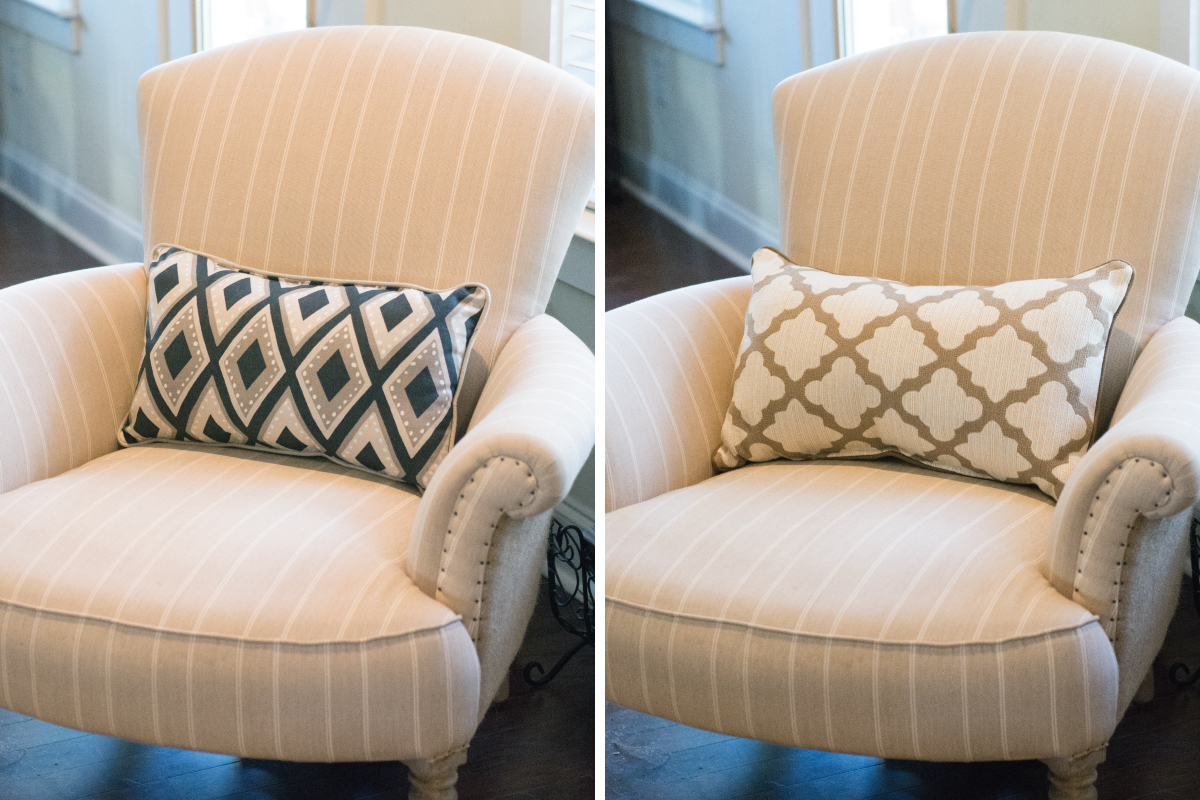 A bold printed upholstered piece creates a focal point in your room. Whether you use an accent chair, a bold couch, or headboard, graphic prints add a twist to any room. Adding cushions with graphic prints to a banquette or bench works to create that focal point, too. A bold print does not have to mean a bold color – neutral colored prints, such as a taupe and white stripe, can create that same bold look.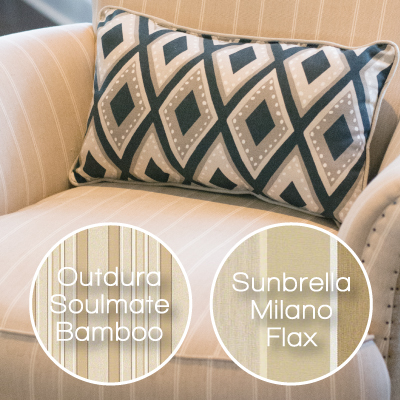 Recreate a similar look yourself: Reupholster a chair you already have with a similar fabric, such as Outdura Soulmate Bamboo or Sunbrella Milano Flax. Add a new throw pillow in Robert Allen Jakarta Fret Midnight.
Eye-Catching Accessories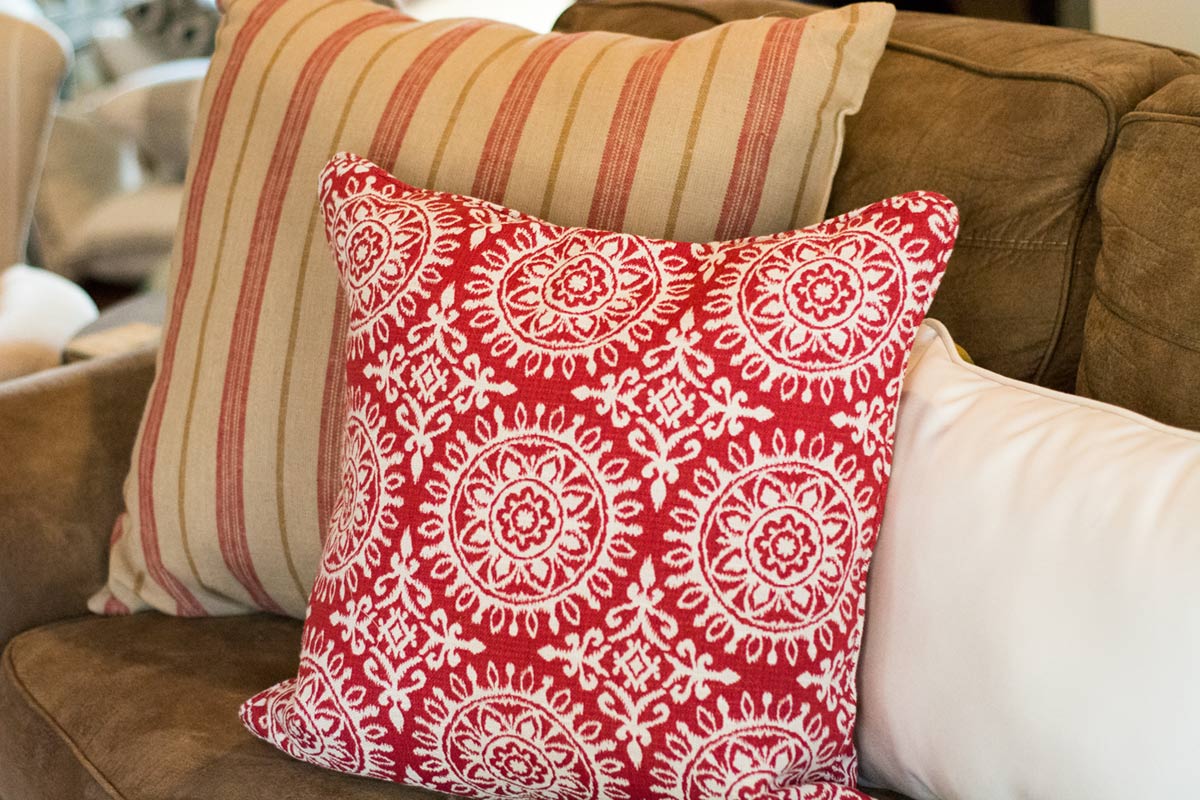 Wall art, lamps, poufs, and pillows are just a few ways to easily add an eye-catching look throughout your home. Accessories are an easy way to freshen up your home if you are looking to not put in a big investment into it. Adding large throw pillows to your couch or tossing a couple of printed floor pillows down ensures a trendsetting look.
Bright Windows
Windows already draw attention to themselves with natural light and outdoor views adding dramatic window treatments can bring flair and excitement. Window drapes in big graphic patterns, such as a wide stripe, can give a whole new look to a room with just this simple addition.
Exciting Walls
While you might think wall treatments (i.e. wallpaper) is a thing of the past, you might want to reconsider. Adding a treatment to your wall is one of the most impactful ways to add graphic patterns to your home. While adding printed wallpaper is one way to add design to your walls, it is not the only way. Creating texture with your kitchen backsplash. Wood paneling is another option for adding pattern.
*Photo courtesy of WSC Distinctive Builders
Graphic Printed Floors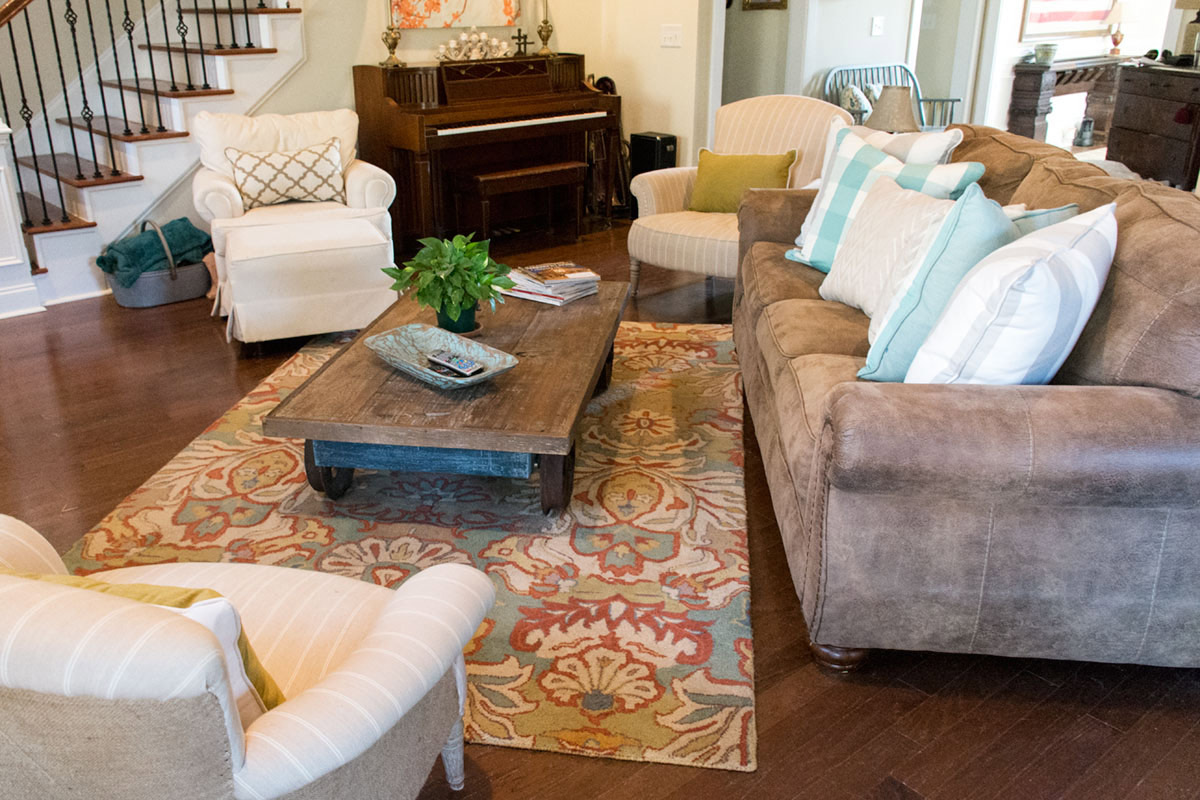 Sometimes floors are often forgotten when decorating, but the truth is, they are a big part of it. Adding the right patterned rug to a room could change it completely. But rugs aren't your only option for graphics on your floors. A great DIY project is painting your floors and using painters tape to create your own patterns you love.
Adding graphic patterns to your home is a fun way to add newness. Don't be afraid to use bold patterns or colors – layer patterns for a bolder look, too. Let the graphic patterns stand out and use complementary colors in the rest of the room – your entire room will flow together.