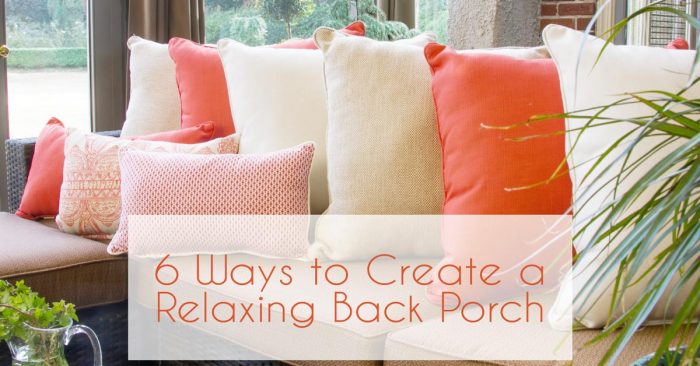 Your backyard is meant to be a place of enjoyment, somewhere to escape, unwind, relax, and have fun. At the end of a busy day, don't just bypass the porch and crash on the couch. Make the most of your space with these six ways to create a relaxing back porch.

1. Set a Vibe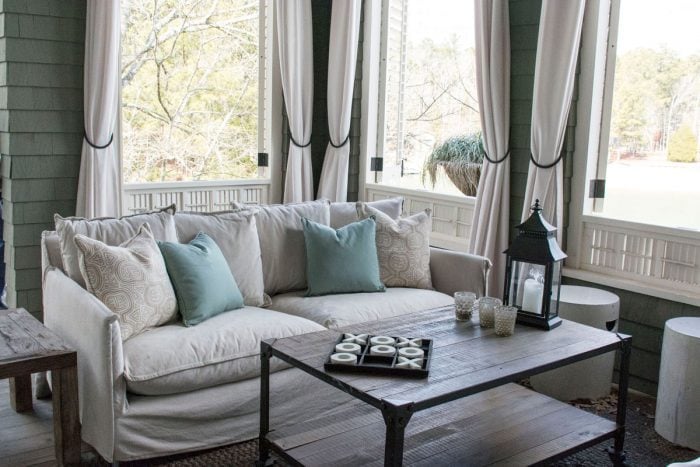 You want your outdoor porch to be a reflection of you and your family, just like the rest of your house. Set the tone with great furniture that you will enjoy for years to come, add outdoor speakers to enjoy some music, and be sure to keep it clutter free to ensure you get the best relaxation.

2. Add Comfy Seating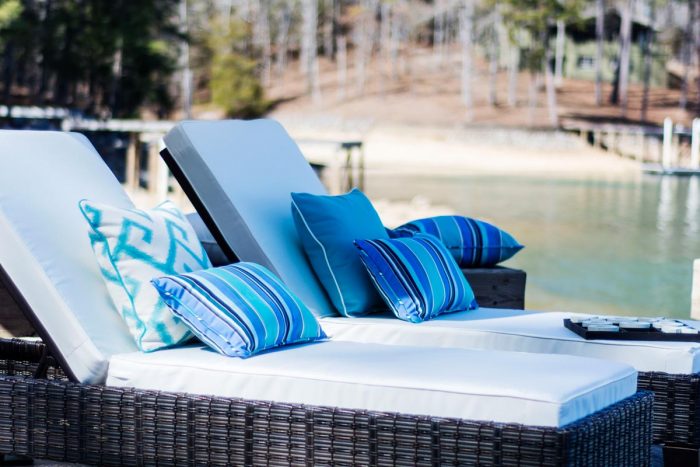 Having a comfortable place to sit is one of the most important things to creating a relaxing back porch. Go for deep seating or chaise lounge chairs so you can stretch, reach out, and relax. When your outdoor seating is comfortable, you'll spend more time outside enjoying the space rather than only using it for short amounts of time.

3. Ensure Privacy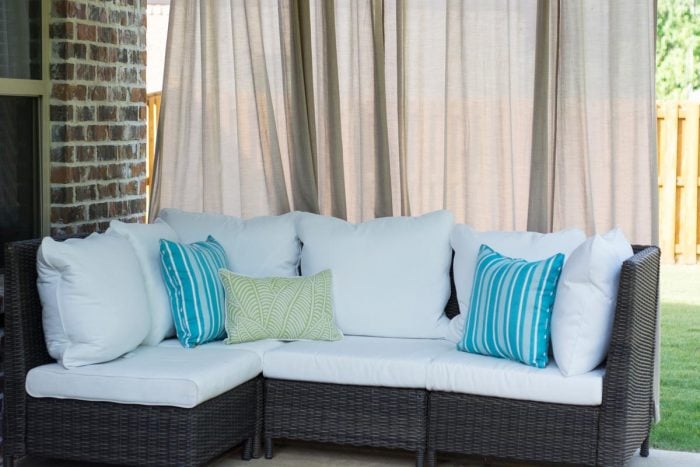 When all you want to do is sit down and relax, the last thing you want is your neighbors peeking over at you. A private space will also create a sense of having an oasis in your own backyard. Fences and garden walls are simple options, but if those are not favorable, try using tall landscaping or hanging outdoor curtains.

4. Use Plants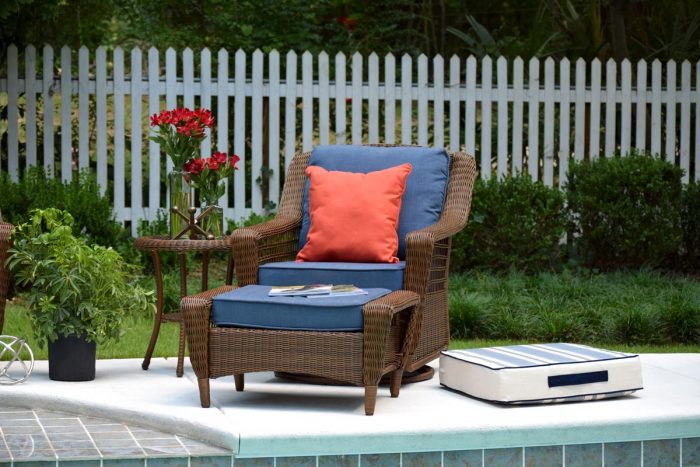 Adding plants to your porch can serve a dual purpose. Not only do plants dress up your space with life and color, many plants are also natural bug repellents. Use pots of different sizes and heights to create a more interesting look.

5. Provide a Shady Spot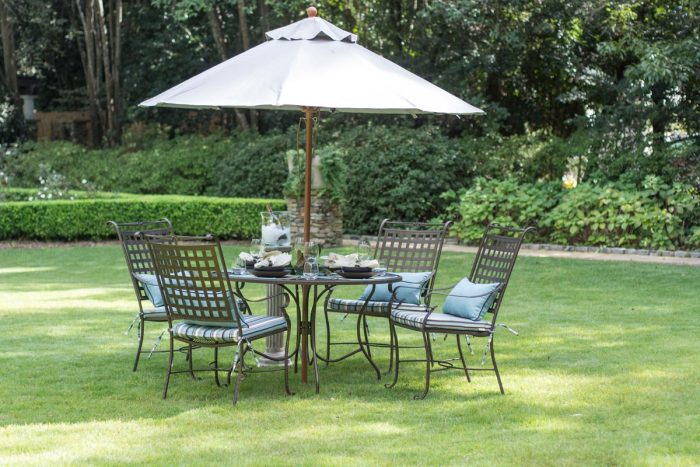 Protecting yourself from the sun is an important part of being outside during the day – nothing about a sunburn is relaxing! Add an umbrella to block the rays and enjoy your time outdoors a little longer.

6. Create Ambiance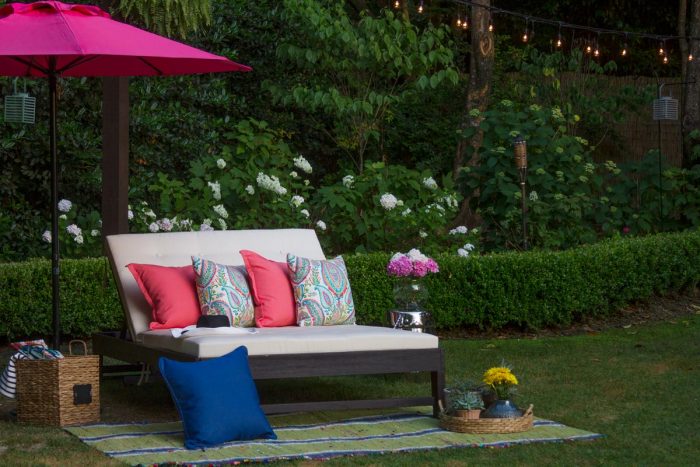 An evening on the porch will feel much more relaxed with soft lighting. Use string lights or lanterns to light up the porch just enough for visibility and add candles for a romantic glow.
Shop the products in this post: