Are you wanting to help spark your child's imagination and love of reading, or maybe even reignite your own passion for reading? If so, a reading nook is the perfect solution. Reading nooks help create a sense of security and privacy where anyone can relax, let down their guard, and give in to their imagination. No wonder books go hand-and-hand with nooks.

Constructing a reading nook doesn't have to be hard. Sometimes all you need is lots of pillows and a little unused space. Reading nooks are also a great way to use dead, unused, or awkward space within a home. Nooks can help maximize living space and provide additional seating, along with providing a personal sanctuary. With these four easy DIY reading nook projects, it won't be long before you find yourself dreaming of getting lost in a good book.
1. Make Use of Dead Space with a Corner Bench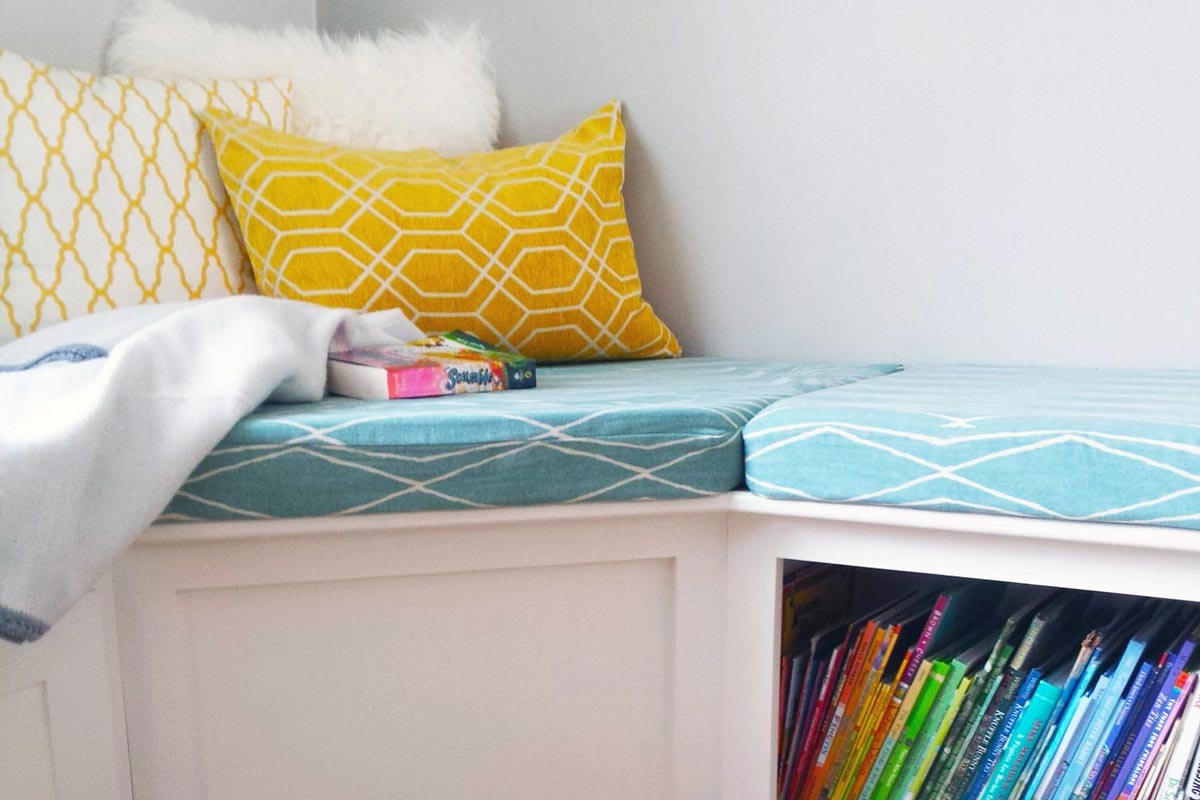 Do you have a dead corner in your house that's just…there? A great remedy for that empty space is a corner bench. Creating an L-shaped bench will maximize your space. Not only will it provide additional seating, it can also become storage. Create this bench with bookshelves, cushions, and pillows for the ultimate reading nook space. When the bookshelves are placed together, you can then determine what size cushion you will need to go on top. In most cases, corner nooks require custom window seat cushions or even custom cushion templates to get just the right shape.
2. Create a Hideaway Under the Stairs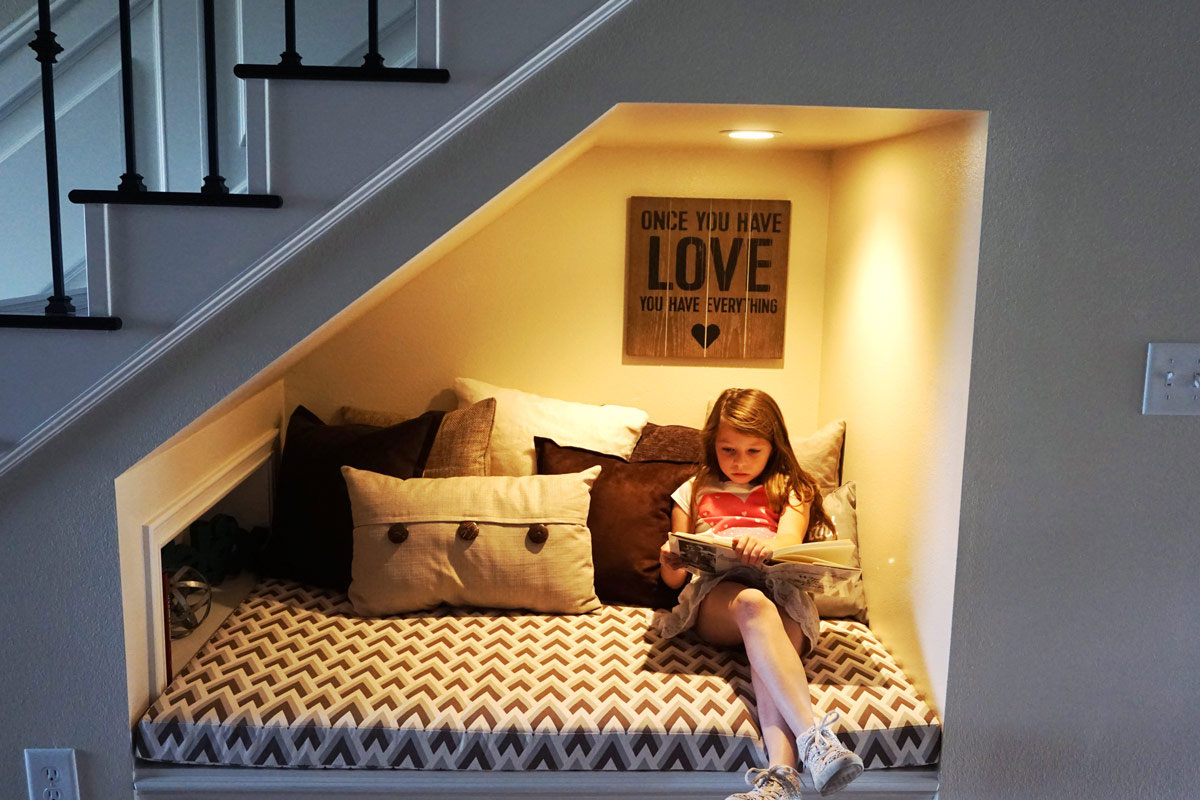 The small area of space underneath stairs is an ideal spot to create a cozy reading nook. As a unique space within your house, kids will find themselves drawn to the mystery and adventure of a fun spot to read. A reading nook under the stairway is the perfect hideaway for getting yourself lost in a book, too. The dark, cozy atmosphere is the perfect spot to kick back. Just add a comfortable cushion along with some and a blanket, and you could find yourself in Neverland before long.
3. Transform a Window into a Retreat with a View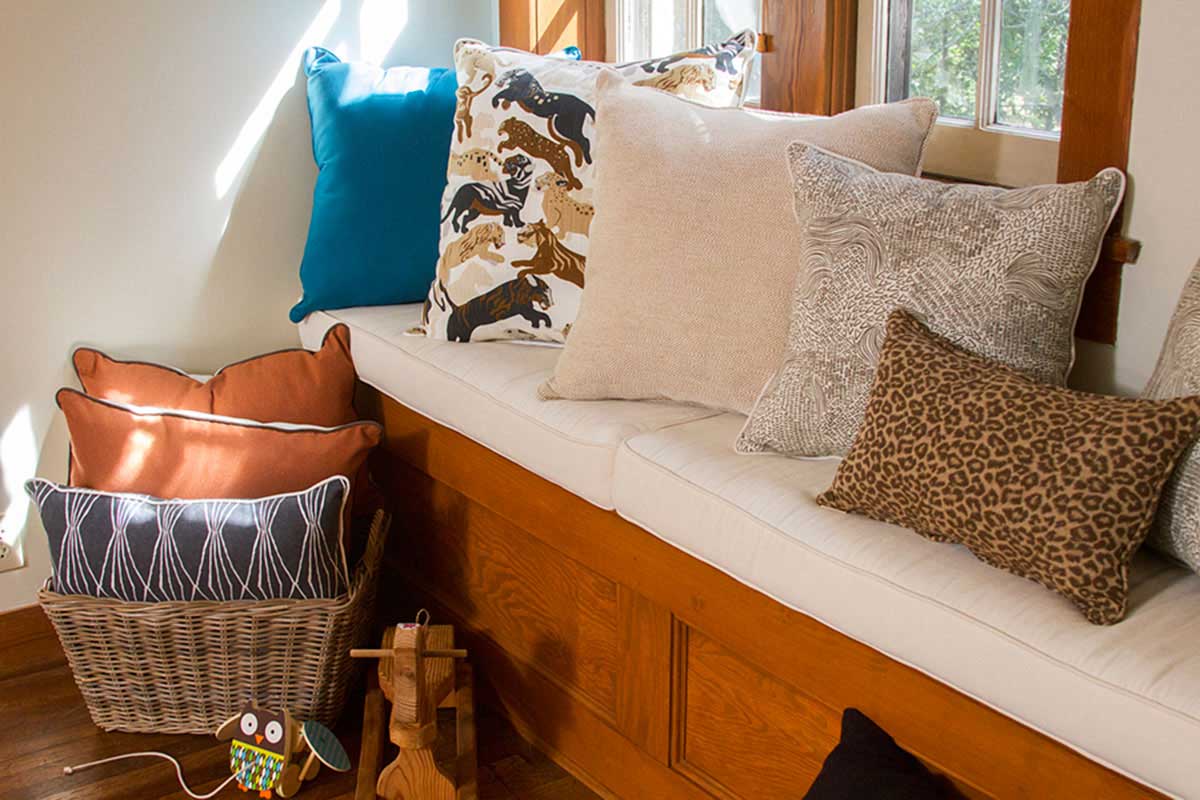 Natural light isn't just a way to enjoy a good book, it's also very beneficial to your health. From providing additional Vitamin D to boosting your body's natural sleep cycle, creating nooks around natural light doesn't just energize your mind, but your body as well. And if it's too chilly to enjoy being outdoors, a nice view from your window can always help you enjoy the outdoors while in the warmth of your own home. Transform your window seat into the perfect reading nook by creating a comfortable and relaxing space. No matter the unique size or shape of your nook, you can buy a custom cushion that fits your needs of creating a comfortable reading space. Don't forget about adding pillows in fun patterns for the kids to enjoy while they read their books.
4. Take Advantage of the Floor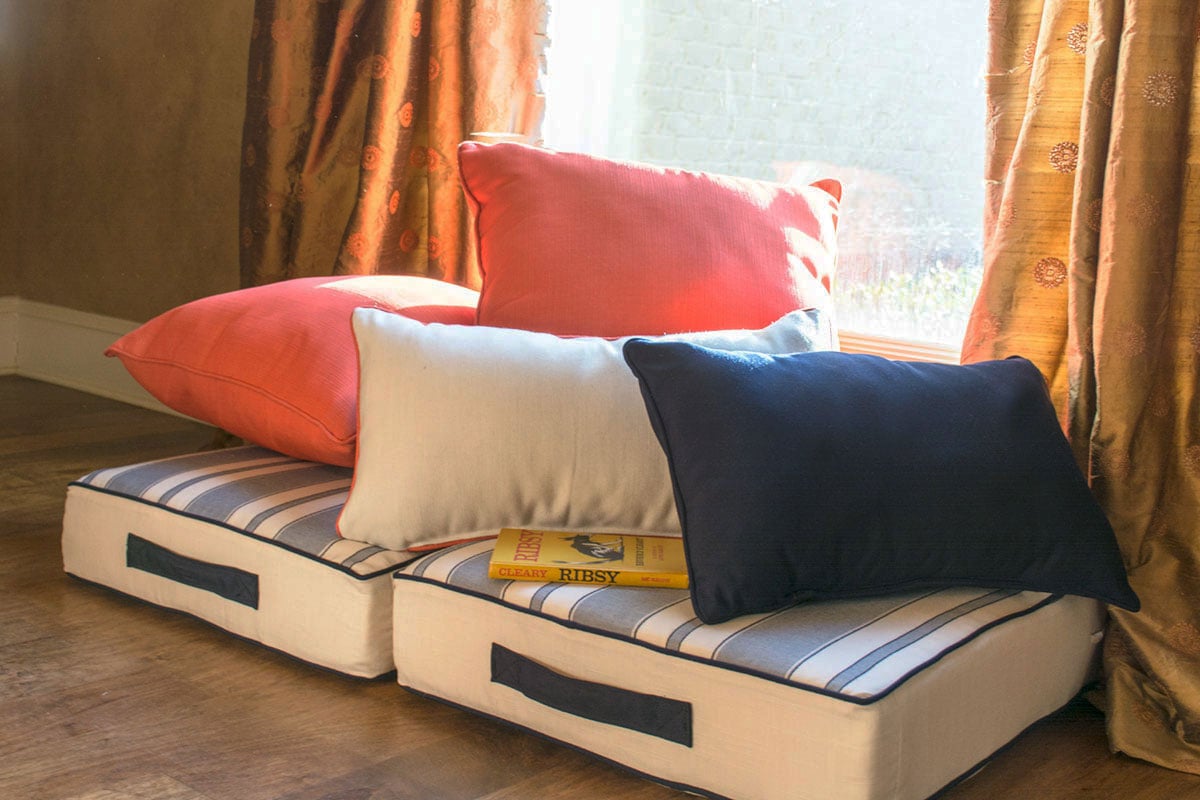 If you don't have the resources, time, or the space for a built-in nook, constructing that perfect cozy reading nook doesn't need a lot of effort. Floor pillows are an easy way to set up a reading nook, especially for the kids. Place some near a window or in a corner of their bedroom to create a simple, comfortable space. One great advantage of using floor pillows as a reading nook, you can move your nook as you'd like. For kids, this offers a great surprise and helps decrease boredom.