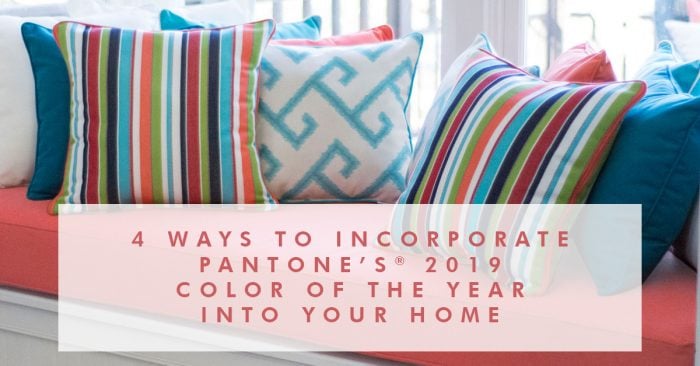 We look forward to the announcement every year, and this year Pantone has chosen Living Coral as the color for 2019. They describe it as "an animating and life-affirming coral hue with a golden undertone that energizes and enlivens with a softer edge." Living Coral is the perfect color to introduce into your home, as it brings warmth and comfort to a space, while being fun and modern. Here are four ways to incorporate Pantone's 2019 Color of the Year into your home.
1. Add It to Small Spaces
The warm undertones of Living Coral help brighten any small space. By infusing the room with a vibrant color, it brings life to an otherwise tight space. If painting a larger room may be too much, try Living Coral in a smaller space. Paint the entire area or just an accent wall to create a unique look in your home.

2. Bring in Textiles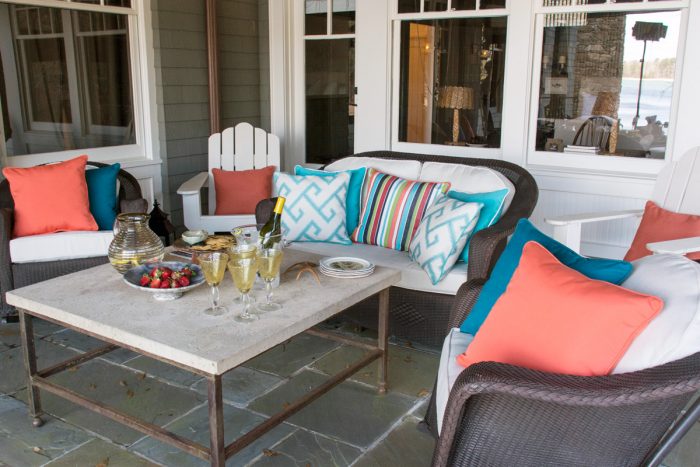 Textiles are a must for any room in your home. They not only bring comfort to your home, but they are a key piece in making your home feel more inviting as a place to relax. Add a punch of coral with pillows and cushions on your couch or bed, or with drapes on your windows.

3. Pair It with Basics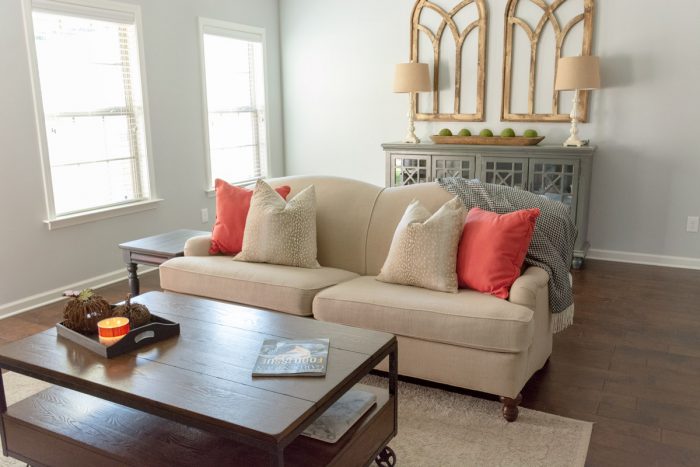 A bright pop of coral paired with a neutral displays an elegant look. The louder color can energize the room while the neutrals create serenity. The combination of neutrals and Living Coral gives a refreshing feeling to any space.
4. Make It a Statement
A daring way to incorporate this vibrant color in your home is with a piece of statement furniture. Placing it in a neutral room will make this coral pop. Bring the room together with small splashes of color with artwork on the walls or other accessories, such as vases, candles, or picture frames, throughout the room.
For more Living Coral inspiration, follow us on Pinterest!