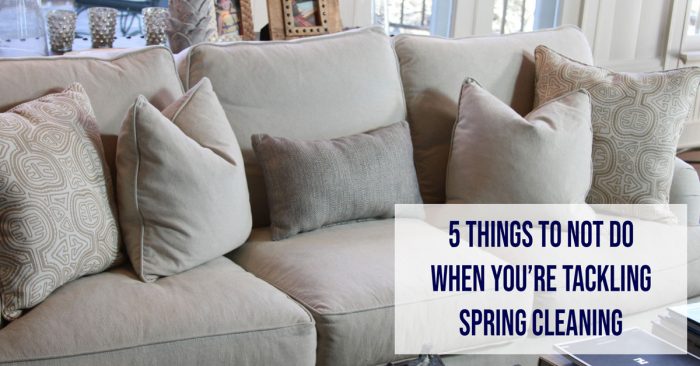 With spring just around the corner, there is something that makes us obsess over wanting a clean home. There is nothing fun or exciting about spring cleaning other than knowing the end result will be a sparkling clean home. To make your cleaning easier, here are five things to not do when you're tackling spring cleaning.
Don't Just Spring Clean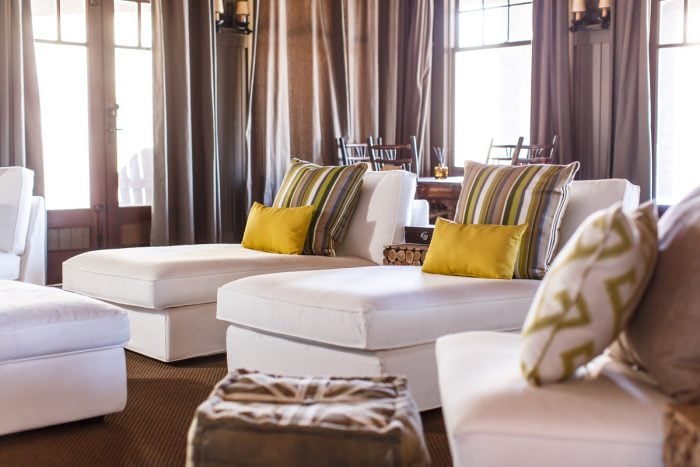 Every year people bring so much into their homes. If you don't get rid of older things as you bring in new things, your home can begin to clutter. Rather than taking the time once a year to spring clean, do it at least a couple of times a year. By taking the time to clean and organize more than once a year, means less work each time and a cleaner home to enjoy.

Don't Try to Clean Everything at Once
Deep cleaning is no easy task. Don't exhaust yourself by trying to clean the whole house in one day, or even just one weekend. Begin by making a plan and prioritizing what needs the most cleaning and work from there.

Don't Forget the Small Things
When you think about spring cleaning, things like the baseboards, spots on the walls, and tossing things out may be at the top of your list, but don't miss the small things that can make that freshly clean home still feel dirty. Be sure you don't miss the thing you use daily. Wipe down light switches and drawer pulls, vacuum and spot clean any throw pillows and cushions – inside and out, inside your washing machine and dryer, air vents, and more.

Don't Store Things On the Floor
From the pair of shoes you kicked off as you walked in from work, the laundry basket that hasn't been put away, or even the kids' backpacks that never seem to make it to their place, all can clutter up your floors. Clutter on your floors makes your home look messier than it really is.

Don't Leave Cleaning Until the Last Minute
Don't put off your deep cleaning. Start now! Cleaning is hard and not fun. Even if you just begin to clean up as you go, it will make a big difference in the long run. Do a quick dusting while you wait for dinner to cook, be sure to clean up the kitchen before going to bed, or mop and vacuum the floors frequently throughout the week.

Shop the post: