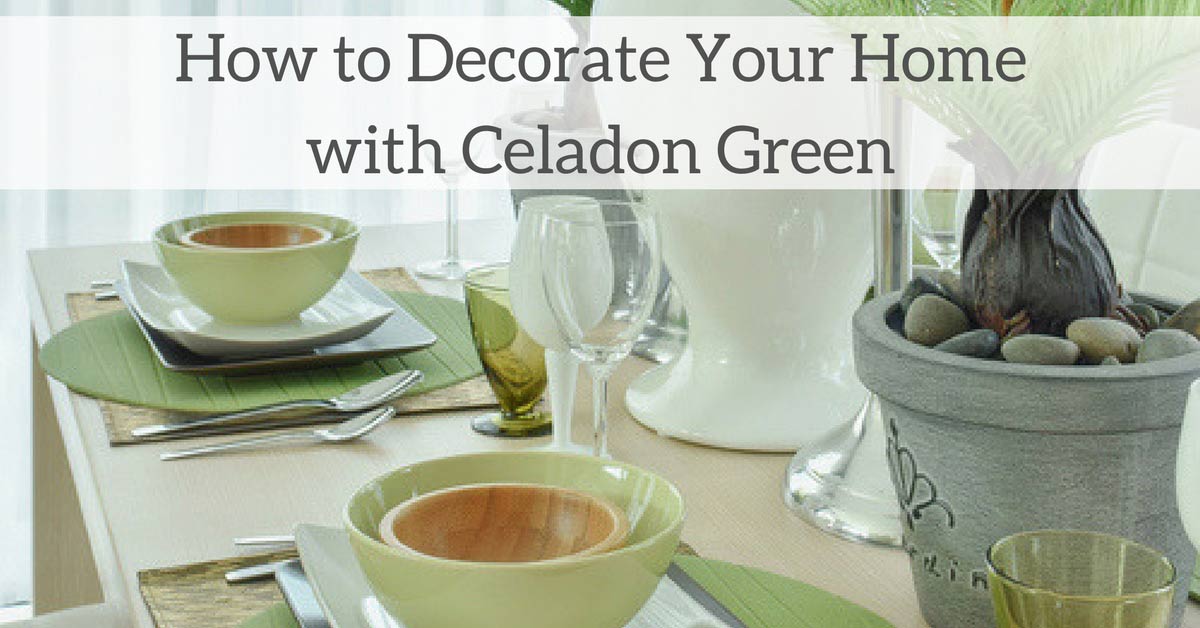 The color green is widely used in decorating thanks to its variety and flexibility, but there is one shade quickly becoming popular in its own right: Celadon. This shade of green dates back to the Neoclassical period, where an interest in Ancient Greek and Roman architecture promoted the use of pale, natural colors such as blue, cream, and green. Celadon green is a fresh, calm, and inviting color. It is a pale, spring green with gray undertones, which pairs nicely with a range of other colors, settings, and textures.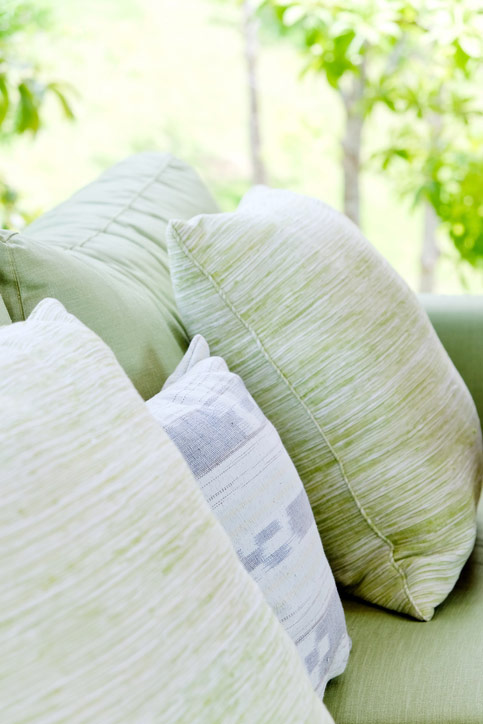 Celadon green blends well in outdoor spaces with surrounding natural tones for a calming, earthy feel. This color is a great choice to create a cool, crisp vibe around a pool by incorporating in lounge cushions and allowing the blue of the water to contrast nicely with the soft, green fabric. Celadon makes a strong statement piece when used on chaise lounge cushions. For a less permanent commitment to this trendy green, celadon can be incorporated through accent pillows and decorative accessories to perfectly set the scene of your outdoor space.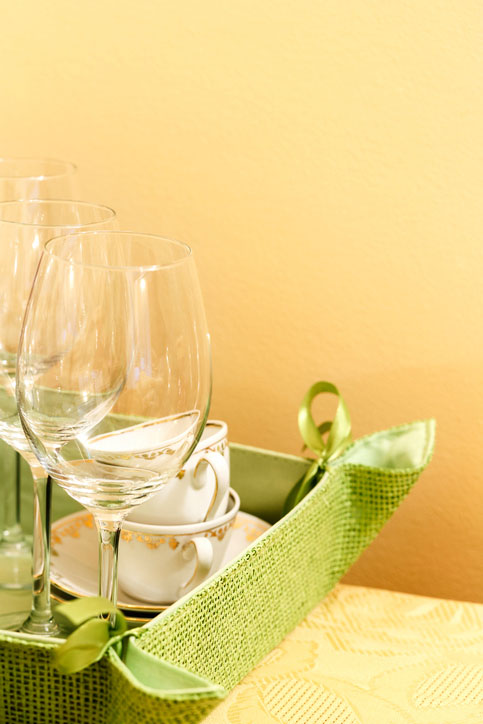 Celadon green is as popular inside the home as it is outside. While it works nicely in any room, it is a staple in kitchens and dining areas. Adorning your table with beautiful runners and napkins creates a festive spirit and adding color is an easy way to punch up your seasonal table décor. Celadon will give your eating and entertaining spaces an elegant feel when combined with beautiful wood furniture and complementary colors, such as cream, white, or even yellow, depending on how bright and lively you want the space to be.
Celadon can be used just as beautifully in any room of your home. The versatility of the color makes it appropriate for decorating in a modern or a traditional room. Combined with the right pieces of antique décor, this color ignites the feeling of being in a 1700s colonial home, rich in history and grandeur. Celadon can also be used to soften ultra-modern design, bringing in a touch of contrasting, warm color.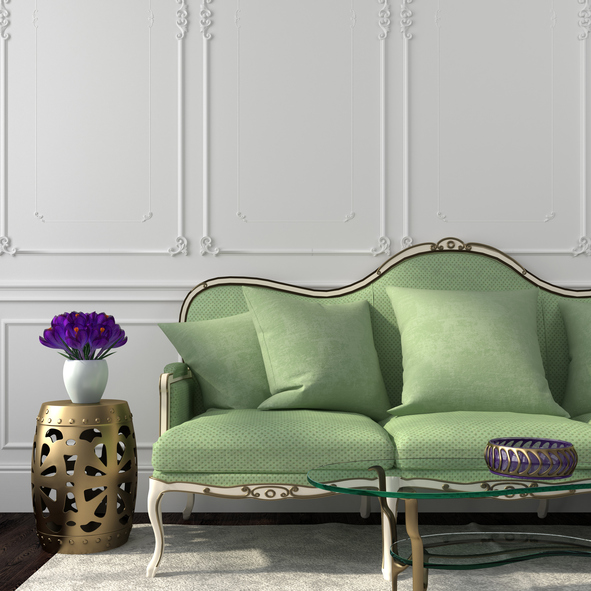 Celadon green mixes nicely with other colors from the same, soft background, especially white, gray, brown, and tan. It is also stunning combined with different materials for contrast, such as stainless steel, tile, and wood.
Strong enough to be used for small pieces of décor, yet light enough to be the dominate color in a room, celadon is the perfect versatile color that gives a decorator many options.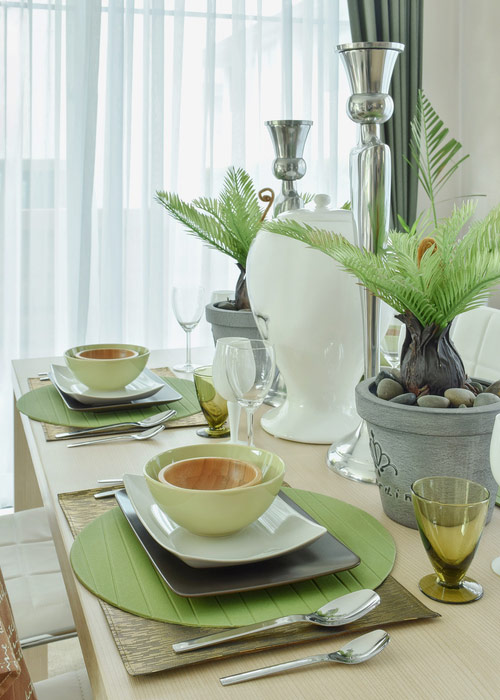 Decorating with celadon green is sure to create a timeless feel for years to come, enjoyed by guests who feel cozy and welcome both indoors and outdoors!