If you were of nobility in the Middle Ages, you would own a chair with welted cushion, and it would have been exquisite. In the Spanish Court, only the honored were permitted to sit in chairs that featured elaborately decorated cushions with welting. And in France, the most privileged were permitted to kneel on a welted cushion behind the king in church.
We can definitely say that, even to this day, cushions with welting have not lost their function or their attraction. Cushions today are accessories, as well as a seating comfort. Functionality, however, should not dictate the style of your pillow! Dress it up with welting.
What is welting? Glad you asked. Welting is usually synonymous with cording or piping. There is a technical difference, but most people and companies use these words interchangeably.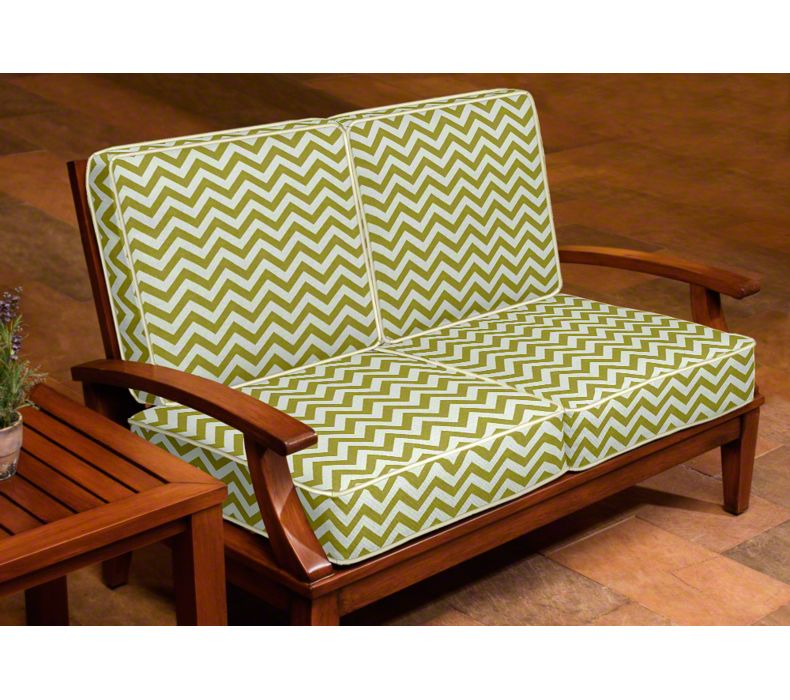 Cording is the most general term. As a decoration, cording gives a new look to a cushion by outlining the shape of the cushion. It emphasizes the silhouette, and it creates design. As a function, it protects the cut edges and the seams of the fabric a cushion is made of and adds extra strength to a seam.
Technically, cording is made with cord. This cord is a thin, round cotton rope, which comes in various thicknesses. It can be metallic or tinsel, fabric, stretch or elastic, string, thin or twisted. They come in a variety of widths and colors. Cording is technically an non-decorated circular cord made of natural fibers used to create a rounded shape, giving the cushion a three-dimensional quality. Many home décor experts will refer to piping as cording because of the cord inside.
Most often, you will find the word "welting" used by decorators when referring to this piping or cording on cushions. Piping is the word most commonly used when referring to cording on pillows. Whatever you call it, the bottom line is that the product increases seam durability and aids in overall strength of the pillow itself.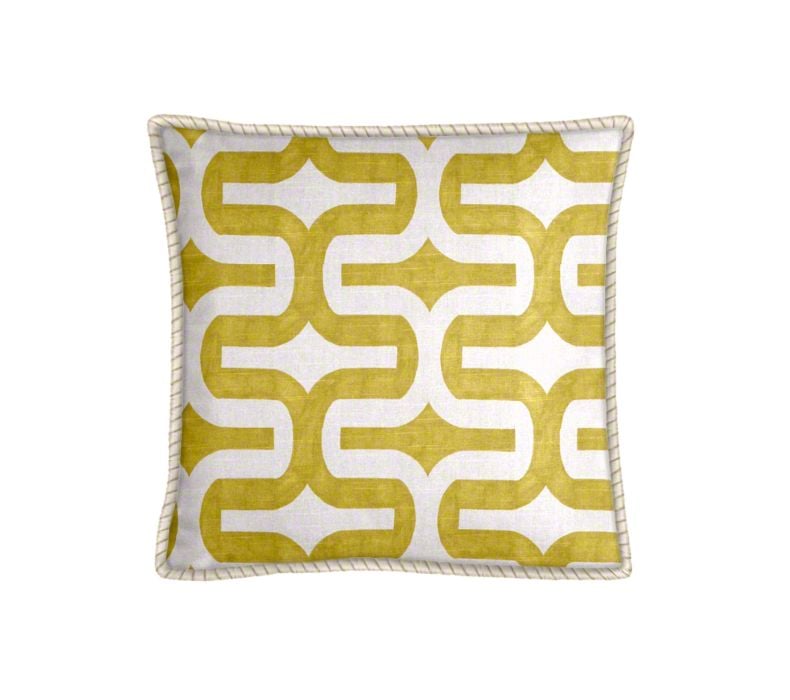 Piping, cording, welting: they are a fresh breeze that brings uniqueness of style to cushions and pillows. Trim your cushions and pillows with a matching or complementary fabric. Use the piping as an accent or to define a pillow's shape, from a square to a rectangle to a star and everything in between. You can use color in the cording to accentuate or bring to the front a specific color in the main fabric of your décor. Even throws, bedspreads, and tablecloths can be adorned with piping.
Select your welting for functionality first, then for appearance. Thick cords look better on cushions, while thinner piping usually looks better on pillows. Whatever your choice – thick or thin – bright or subdued – cording gives that professional finish to cushions, pillows, bedding, and tablecloths that we all want.