If you haven't noticed by now, Cushion Source has been the source for custom cushions, drapes and pillows for many years. However, after we roll out our latest undertaking, you may tout us as your new source for custom-made bedding. That's right! Our bedtime story has finally come to life and is truly a dream come true. Cushion Source introduces our new custom bedding; a new way to get cozy, comfortable and catch a better night's sleep in custom luxury with pure fashion flair.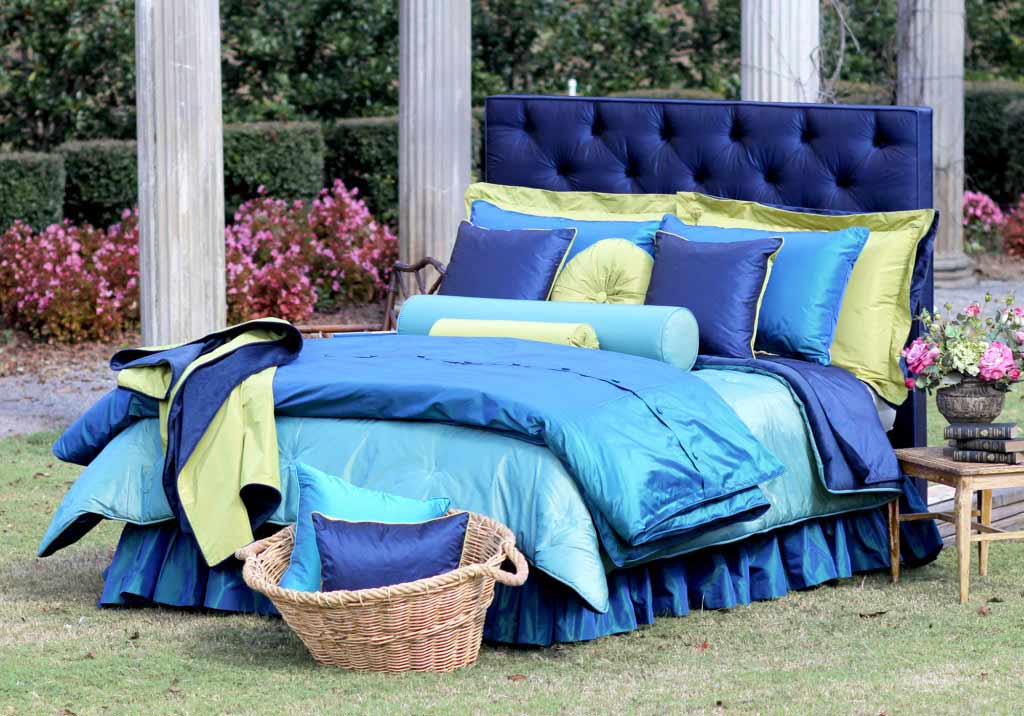 Behind the Story

Our bedding program was first conceived in the summer 2012, and has certainly been a labor of love for Product Development Director, Melinda Lea Merijanian, who painstakingly carved out the development of each custom bedding piece. She comments, "We are so proud to offer the realization of your dreams in our new custom bedding collection.  Come relax as you browse and build your next signature bedroom retreat." Building your own personal space is what Cushion Source is all about. We want our customers to be able to have what no one else has; something they can call their own. That's true custom.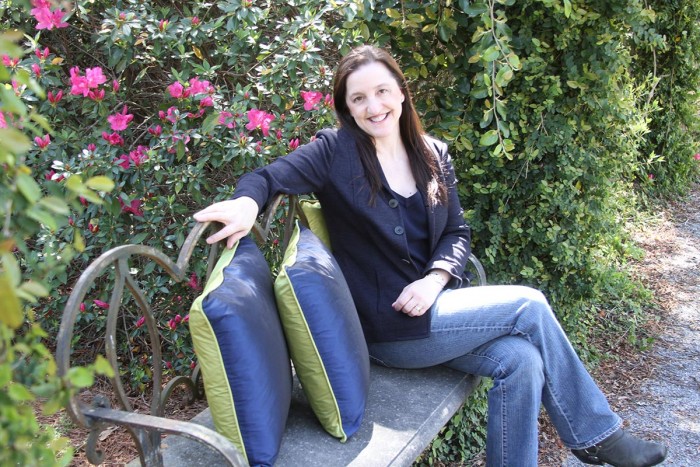 Custom Headboard
This bedtime story begins with a stunning custom headboard made with years of expertise and love. This particular custom headboard (below) features our Deep Diamond Button Tufting with a boxed edge frame.  We also offer two other styles: a beautiful Nail Head and Standard Button Tufting headboard – all with boxed edging. You will also have the choice of two fabric selections: the main headboard fabric and your choice of coordinating welting or self welting.  All headboards will be available in twin, full, queen, king and CA king sizes. Nice!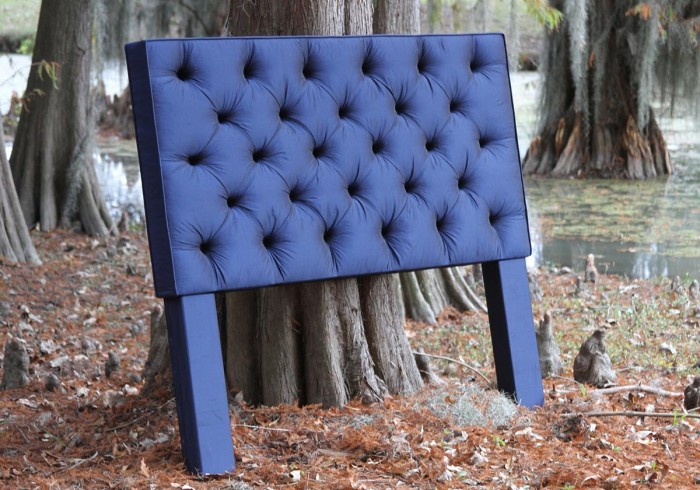 Custom Comforter
This twinkle tack quilted comforter (below) is a definite must in your bedding repertoire. Our custom comforters are reversible with welting and quilting for a clean, tailored look. These can be filled with down or with standard fill, depending on your wants and needs. You have the option of a throw style or no pillow tuck finish with 4 gorgeous quilting choices: diamond, curvy diamond, tacks, and twinkles. Our custom comforter is available in standard twin, daybed, full, queen, king and CA king sizes.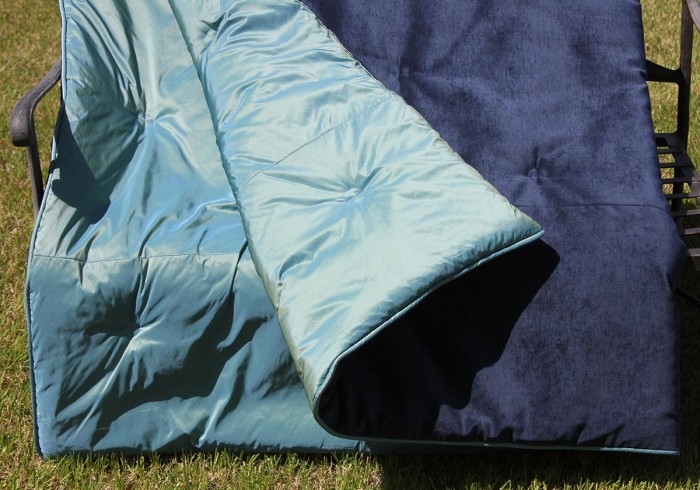 Custom Bed Skirt
We all need a flirty skirt and a bit of whimsy under the bed and this tailored dust ruffle (below) definitely does the trick.  These come with the option of boxed pleated, gathered or a tailored dust ruffle. All of our standard bed skirts are made with three sides and include a 4″ banding on the platform and optional lining for a finished touch that only custom can bring.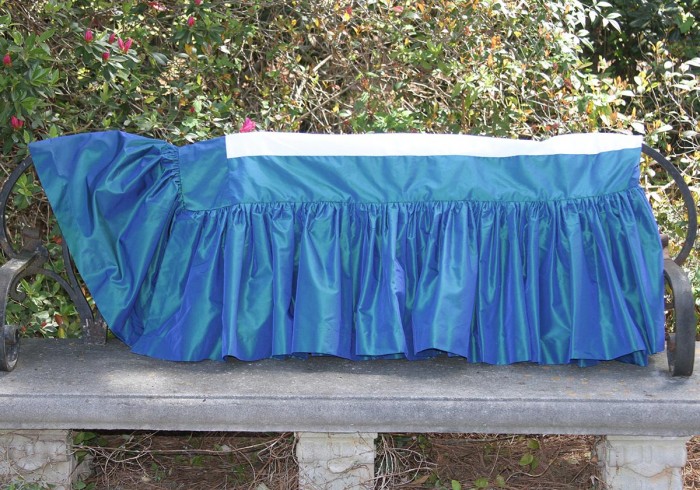 Custom Bed Scarf

Not many people know that a bed scarf is traditionally known as a scaldino.  We've all seen them in hotel rooms draped at the end of the bed. These are not only a great design element, but the extra layer of material helps keep pollutants off the comforter that may find their way from luggage, purses or other objects you may put on the end of the bed. The bed scarf  is a beautiful, yet functional piece. All of our custom bed scarves come with a finished size of 52″x106″ with 1/4″ cording or fringe that seams the edges nicely. This is also reversible which offers you more options to mix up your look.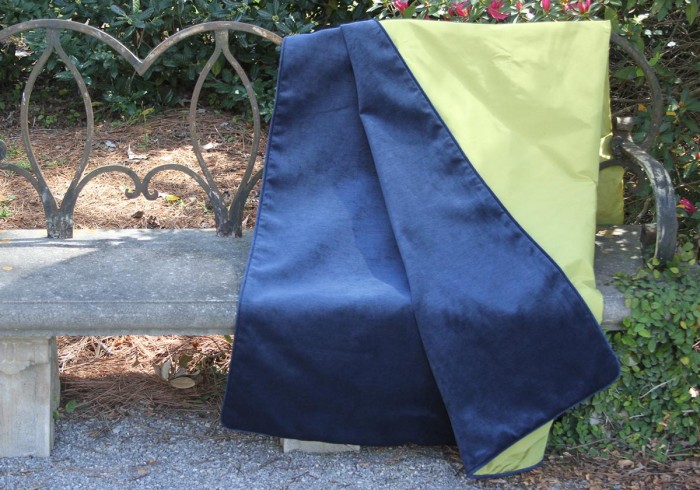 Custom Double Flange/Pillow Sham

Dress your bed with our soft comfortable bed shams. Our custom double flange pillow shams (below in chartreuse) are made to fit any standard twin, full, queen, euro, king, and CA king sized beds as well as daybeds. These shams have a flange size of 2″ to 2 1/2″ and have the option of a coordinating fabric to reveal a pop of color to your double flange.
All of our traditional custom pillow and flange shams come with a poly form fill or down fill, depending on your desire and application. They also feature a hidden zipper. Our pillow shams have two fabric options for the main fabric and another for the piping.  Our Pillow shams are available in twin/full, queen, king and Euro sizes.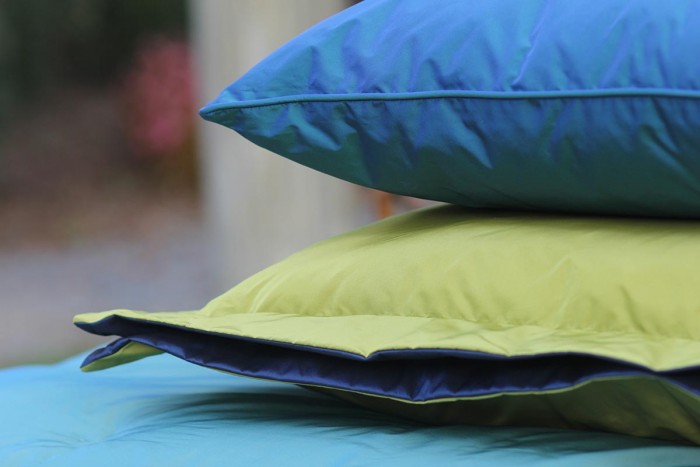 Custom Long Bed Bolster
Our long bed bolster is a lovely accent piece and is a great addition to complete the look of your bed. You have a choice of two fabric options for the main fabric and piping. These also come with a standard foam fill and invisible zipper. We offer a choice of three different pillow diameters; 6″, 8″ and 10″, and  length options in even sizes of 38″ – 54″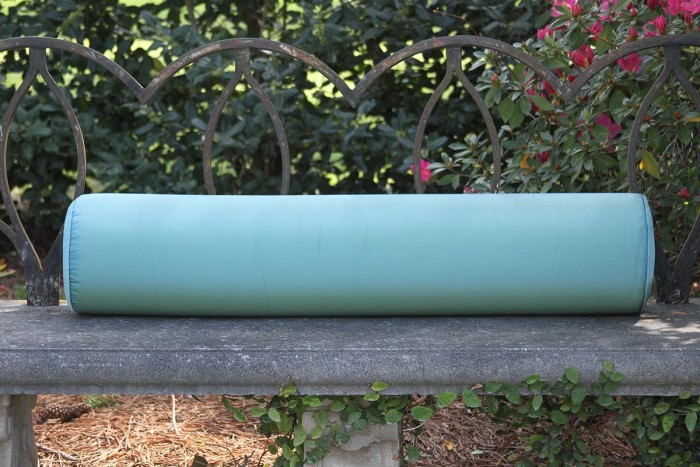 Custom Coverlet
The coverlet is a smaller version of a bedspread with the sides, (drop) extending halfway to the floor.  Specify without a pillow tuck to add decorative shams or with a pillows tuck.  The coverlet also has several quilting options; twinkle, vertical tack, cloud, diamond, and raindrops.  Our coverlets have the option of two fabric selections for the front and back, with or without welting or a pre-made trim of your choosing.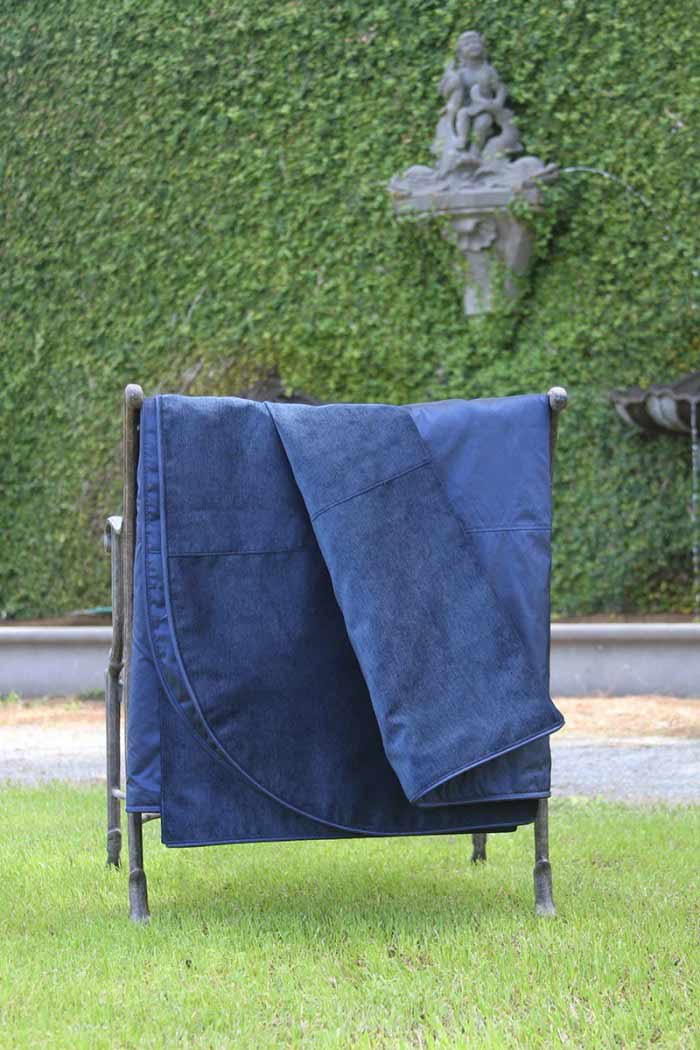 Custom Duvet Cover
Our custom duvet covers are lovely and a handy bed cover that creates a stunning and cozy bed.  Closure choices are  zipper and covered button top, or a button flap opening with poly fill, down fill or no fill options. These have fabric selections for the front with the duvet flap, the underside fabric and with or without welting, or pre-made trim. Our duvets are available in standard twin, full, queen, king, and CA king sizes.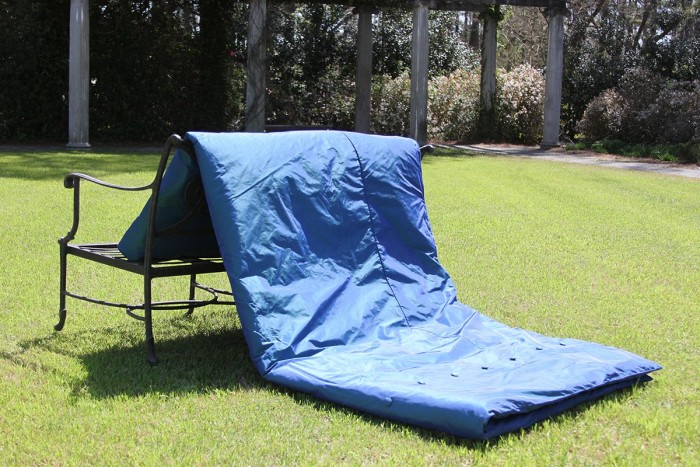 Custom Pillows
Lastly, gorgeous custom pillows will bring even more of a wow factor to your bedroom oasis! We have traditional toss pillows, bolsters, sunbursts and many more fun selections to match every personality.  Now your custom possibilities are endless – going to bed has never been more restful!  We hope you enjoyed this bedtime story!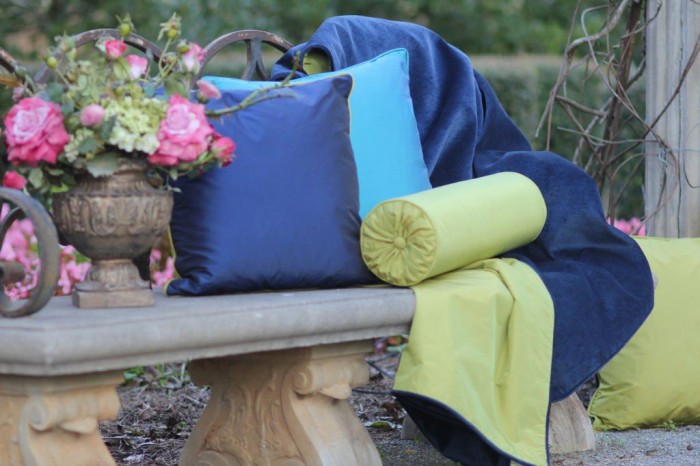 Click Here to Create Your Dream Bedding!
Sweet Dreams…