Any time you are considering new fabrics for your home, no matter the application, you are making an investment in your future. So why not choose neutral fabrics that will work from warm spring days to cool fall nights? Here are some tips to choose a fabric that will last from spring to summer to fall.
Color
When selecting a fabric that will work throughout the seasons, consider neutral fabrics or muted tones. Traditionally, bright colors are considered spring or summer fabrics. As the days get shorter in the fall and winter, colors that are too bold may be a bit bright for your space. Neutral and muted colors tend to blend seamlessly into any space. Choosing solid colors on large items such as drapes and cushions will give your space a feeling of simple elegance that will work in any season.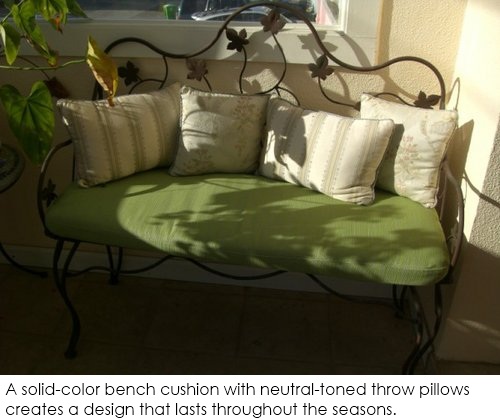 Patterns
Secondly, when looking at fabrics that work across the seasons, you should consider using patterns. Solids and stripes are always a safe choice.  But, to add a little visual interest, look to patterns to fill the need. Choose neutral fabrics that lean toward smaller scale patterns with soft, contrasting colors to create visual interest that will work in drapes or cushions year-round. Use bold and graphic patterns on decorative pillows to add that pop of color without overwhelming your interior. Go for more traditional patterns that will not only look good any month of the year, but will never fall victim to changing trends.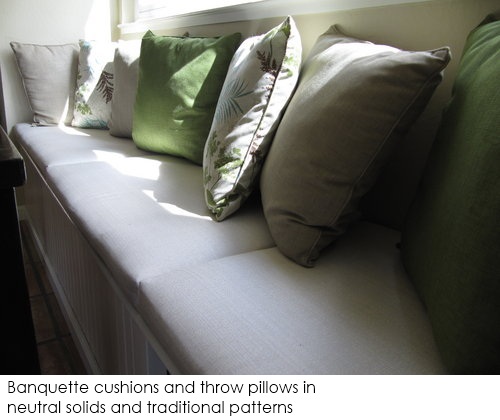 Durability
When deciding on neutral fabrics that are seasonless, one must consider durability. If your fabric will be used in a high traffic area you may want to look into the fabrics' resilience. With the developments in outdoor fabrics from brands like Sunbrella, you can have the look and feel of an indoor fabric with the stain-resistance and durability of an outdoor fabric. With an ever-growing selection in the outdoor fabric market, you are sure to find colors and patterns to fit your style combined with durability that will last, no matter what the seasons bring.
Personal Style
Lastly, when making your fabric selection, don't forget to follow your heart. By selecting colors and patterns that you are naturally drawn to, while considering the factors mentioned above, you can't go wrong.  Having cushions, drapes or pillows in the fabrics that you love will turn your house into a home that will be perfect, throughout the seasons, for years to come.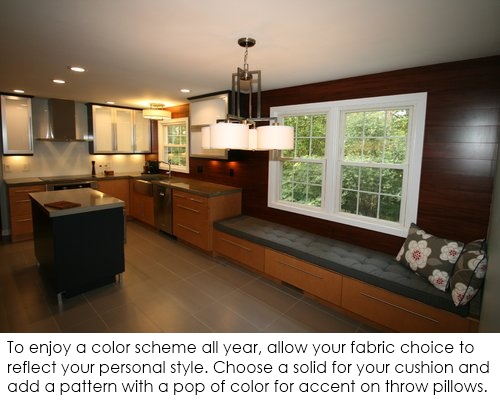 Design Cushions & Pillows in Neutral Fabrics Now