Football season is here and fans are proudly donning their team colors in excitement! Over the next many weeks, games will be won (and lost), arguments may come about, and voices may be lost, but through all the highs and lows, it's a time to come together.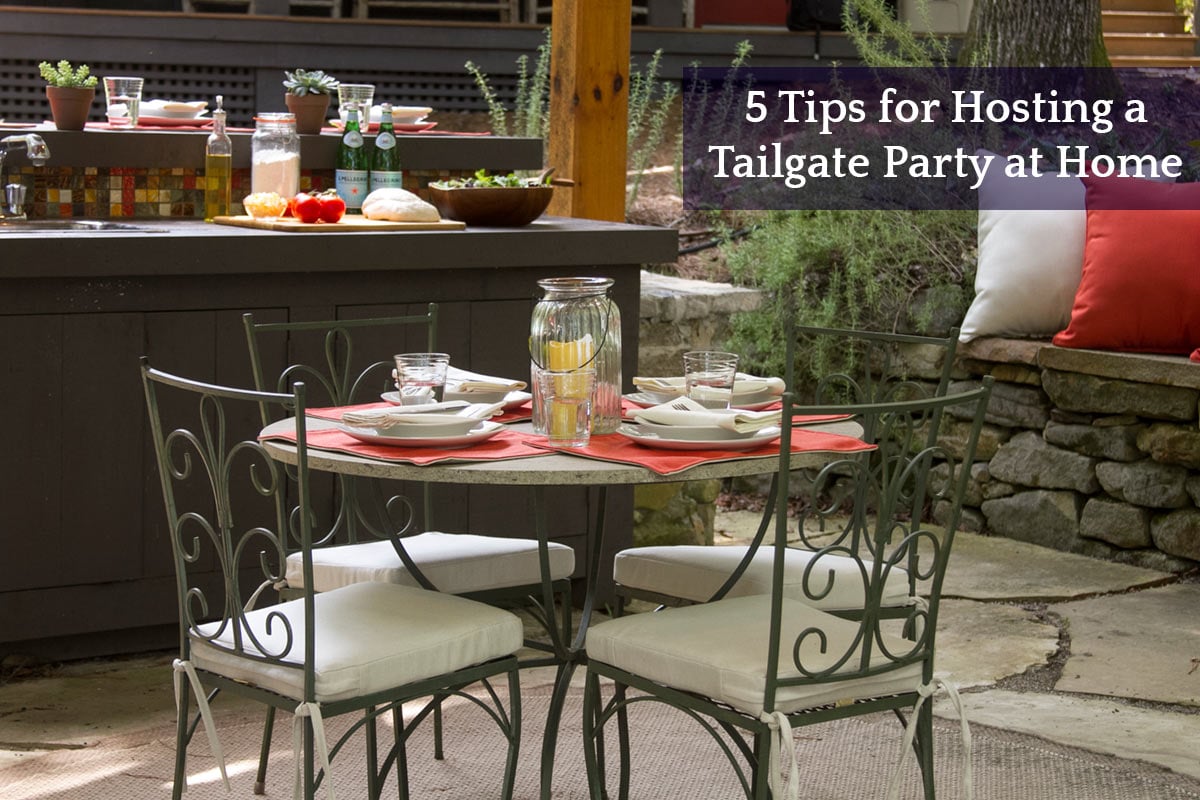 If you are one of those people, whether you actually like watching the games or just hosting the parties, here are a few tips to enjoying football season at home.
1. Tailgate in your backyard
Who says tailgating at home can't be just as fun? Recreate the feel of being at the stadium, but in the comfort on your own home. Set up a big projector screen to watch the game. A perk of watching from home? Comfortable seating! Make sure your cushions are in good condition so your guests can enjoy themselves.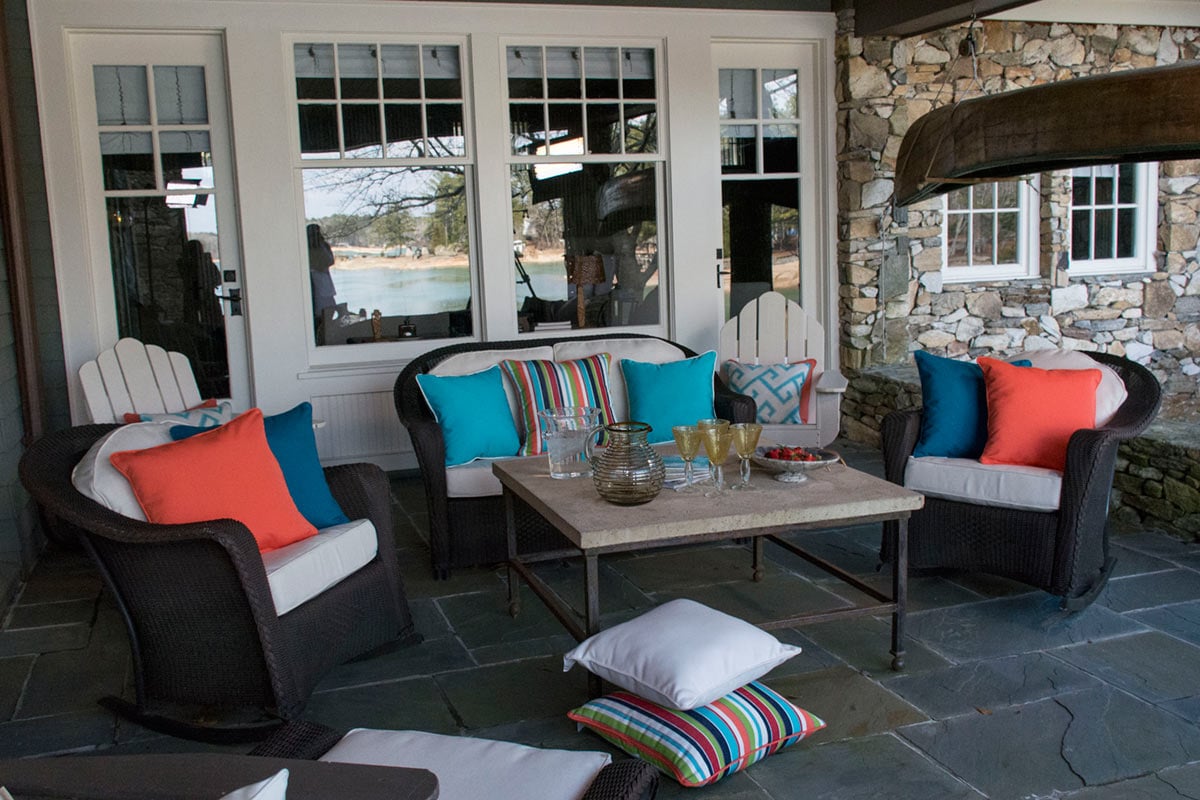 2. Add additional seating – easily
Adding additional seating can be a pain sometimes. You want your guests to be comfortable and finding something other than uncomfortable folding chairs isn't always plausible. So what is something you can easily move around, but will still provide comfort? Floor pillows are a great alterative! Think beanbags made 100 times better! Floor pillows are perfect for additional seating. They can be moved from inside to out, room to room, wherever they need to be.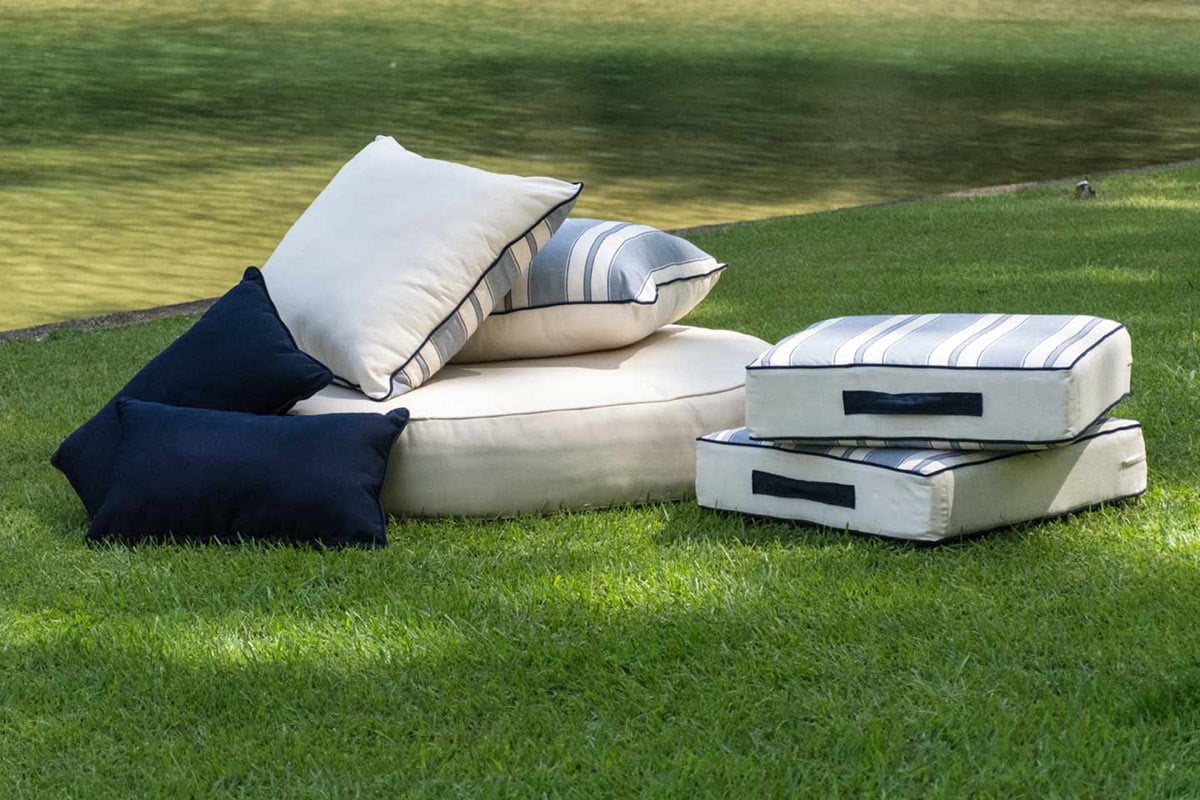 3. Don't sweat
Worried about some mustard from those burgers and hotdogs accidentally getting on your cushions? Don't sweat it! Hosting an exciting football party doesn't have to be a risky event for your beautiful pillows or cushions! Sunbrella is a fantastic fabric choice because it's stain resistant and easy to clean. Even if you don't have a Sunbrella fabric, we have made it easy for you to learn how to clean your cushions with our fabric care and cleaning guide.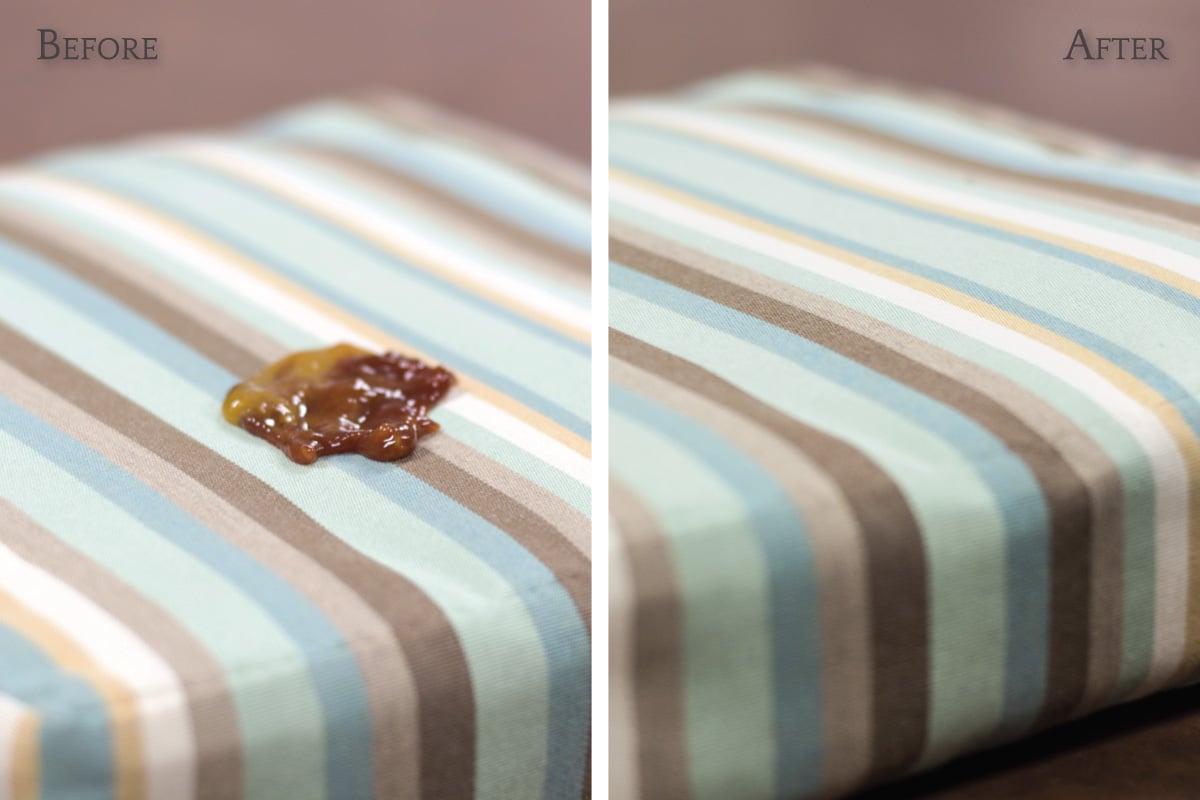 4. A game of your own
Make the best of being at home. Everyone isn't interested in the game? No problem. One fun part of being at home is you don't have to watch the game if you don't want to. Set up a game of bocce ball or corn hole. The socializing part of hosting a tailgate can be the best part! Don't worry about always being the host. Make time to enjoy yourself, too.
5. Have a game day menu
When planning your game day menu, simple is always better. No one is looking for a nice sit-down meal. They want something they can eat with one hand. Also, don't try to handle it all yourself. Don't hesitate to ask your guests to bring a side dish.
A favorite and easy tailgate food I make when I host a party is meatball sliders stuffed with cheese. They're small, so they're easy to hold in one hand, plus they're delicious!
Ingredients:
(makes 12 sliders)
1 pound ground round
1/3 cup bread crumbs
1 large egg, beaten
1 teaspoon salt
¼ teaspoon black pepper
1 cup shredded sharp cheddar cheese
12 slider buns
2 leaves red-leaf lettuce, torn into 12 pieces
12 dill pickle slices (optional)
Tomato ketchup
Directions:
To make the sliders, mix the ground round, bread crumbs, egg, salt, pepper, and cheese together in a bowl. Cover and refrigerate for at least 15 minutes or up to 4 hours.
Prepare your medium-hot grill. Take meat mixture and scoop out 12 equal meatballs. One at a time, roll into a ball, flatten just slightly, and cook. (grilling tip: use aluminum foil so the cheese doesn't ooze out into the grill)
Once the meat is cooked, toast the buns and serve!