Be made in the shade with umbrellas
Sunbrella manufactures high-quality umbrellas that combine attractive design, high-performance fabric, ease of operation and a 5-year warranty against fading, making them not only beautiful, but long-lasting.
As the sun grows stronger each summer, so does the need for protection from the sun, which makes Sunbrella fabrics perfect for umbrellas, as they hold the Skin Cancer Foundation seal of recommendation.
You can be made in the shade and covered in style! Choose from hundreds of Sunbrella awning-grade fabrics to find the ideal umbrella to match your outdoor living space.
With an umbrella from Cushion Source, the option to enjoy a relaxing day outdoors is available to you every day, in or out of the sun.
Get inspired with outdoor drapes
outdoor drapes. Outdoor drapes are an easy and creative way to add glam to your outdoor space and bring your interior design outdoors.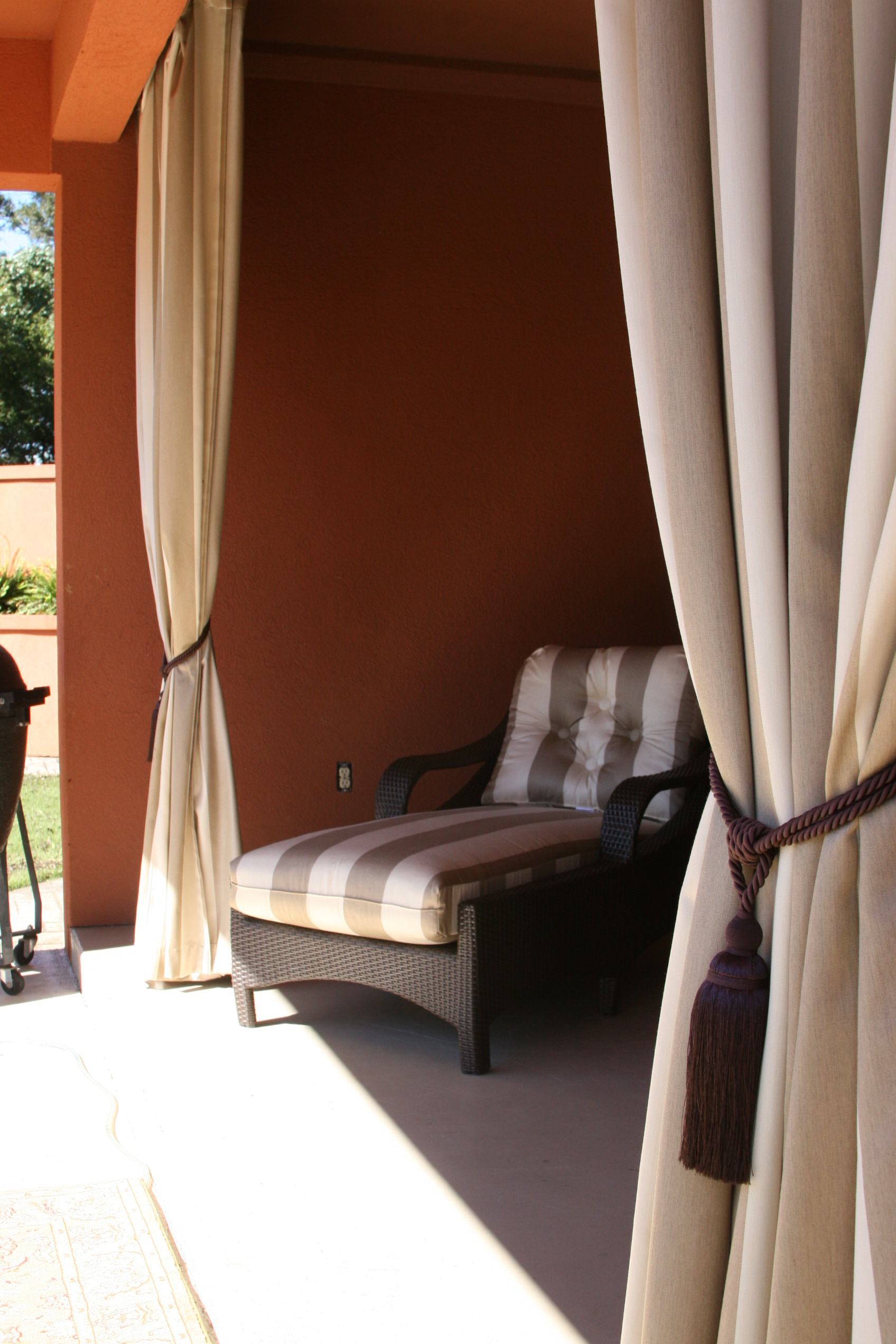 Drapes are no longer restricted to indoor use. This outdoor shading design is hitting homes across the world and making a fabulous decorating statement! Drapes are great for temporary shading and serve a good purpose for privacy on your patio. They are easy to adjust and complement any space.
Sunbrella fabrics are beautiful, durable and fade-resistant, so your drapes can outlast the toughest weather conditions. Whether it's rain or shine, you can be sure your drapes will look good as new and your outdoor space will look even better!
Get ready for summer with heat-resistant rugs
A lot of people don't consider the need for an outdoor rug until they experience the annual summertime foot burn. The scurrying across the patio to protect your feet from the heat is no longer necessary if you use an outdoor rug.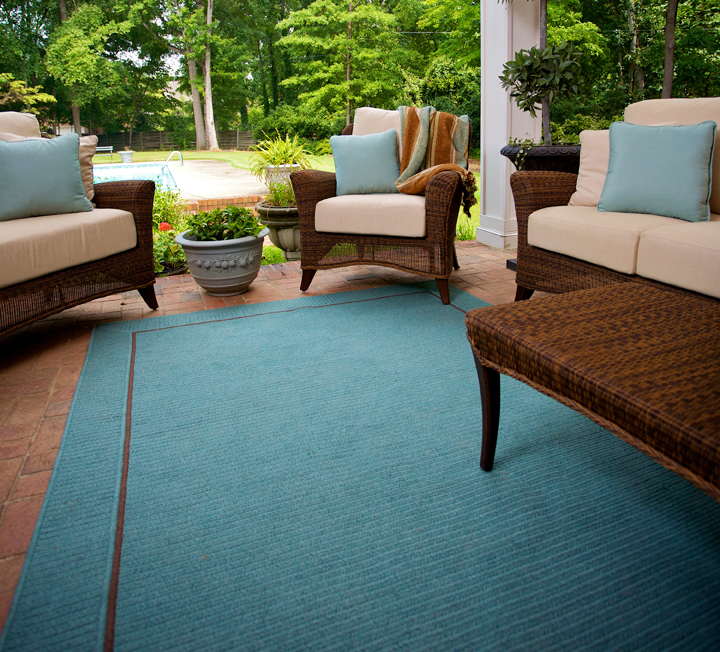 Sunbrella sings spring!
No matter how you plan to be made in the shade, do it in style and choose Sunbrella. Start ordering your shading products today so that when the heat sets in, you will be covered by durable, long-lasting, eye- catching products.
It's time to start the days of perfect relaxation and outdoor fun with the family. Trust us, this spring, Cushion Source has got you covered!
Design Your Custom Outdoor Cushions