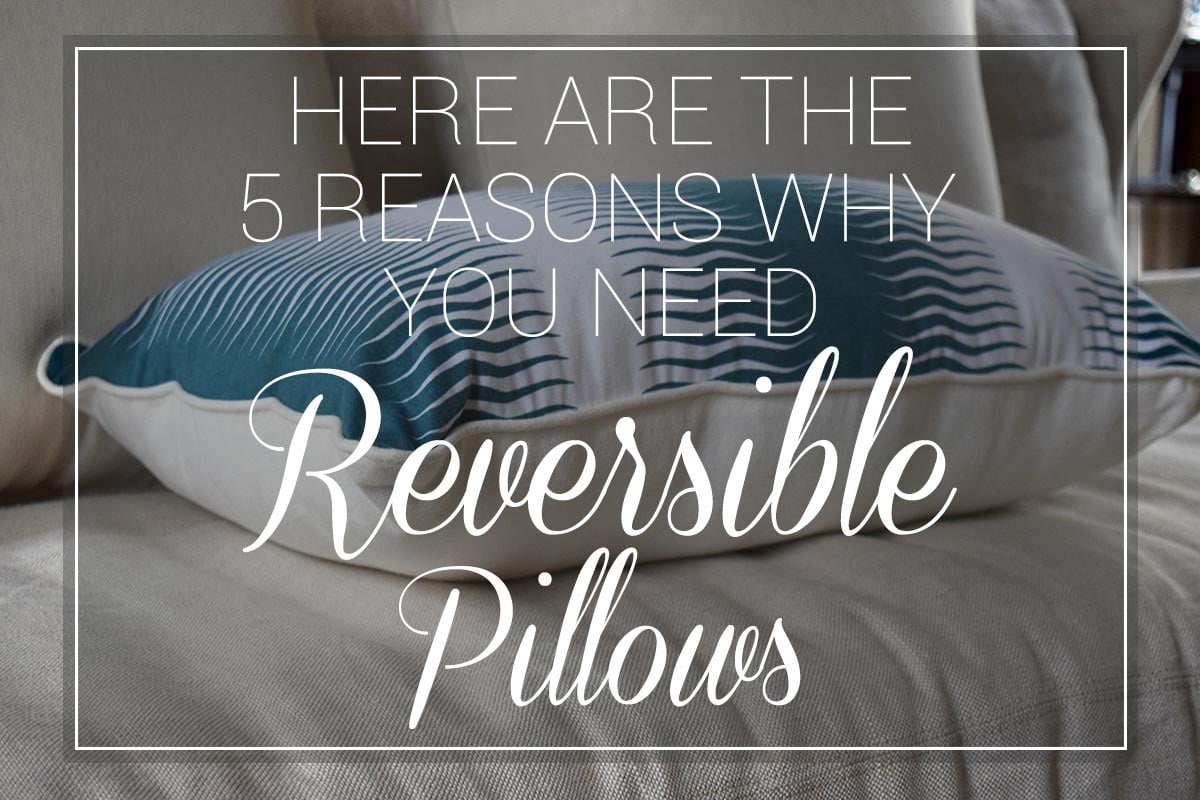 Furnishing a space with throw pillows not only adds comfort, but an extra decorative touch to an otherwise boring area. Decorative throw pillows are relatively inexpensive and provide a way to freshen tired décor. However, if you want to get more out of your throw pillows, double-sided pillows are an excellent option. Also thought of as reversible pillows, throw pillows with different fabrics on each side provide a method of experimenting with new styles and trends that can be switched up based on your mood. These reversible pillows are versatile and offer several ways to rejuvenate décor.
Here are 5 reasons why you need double-sided pillows: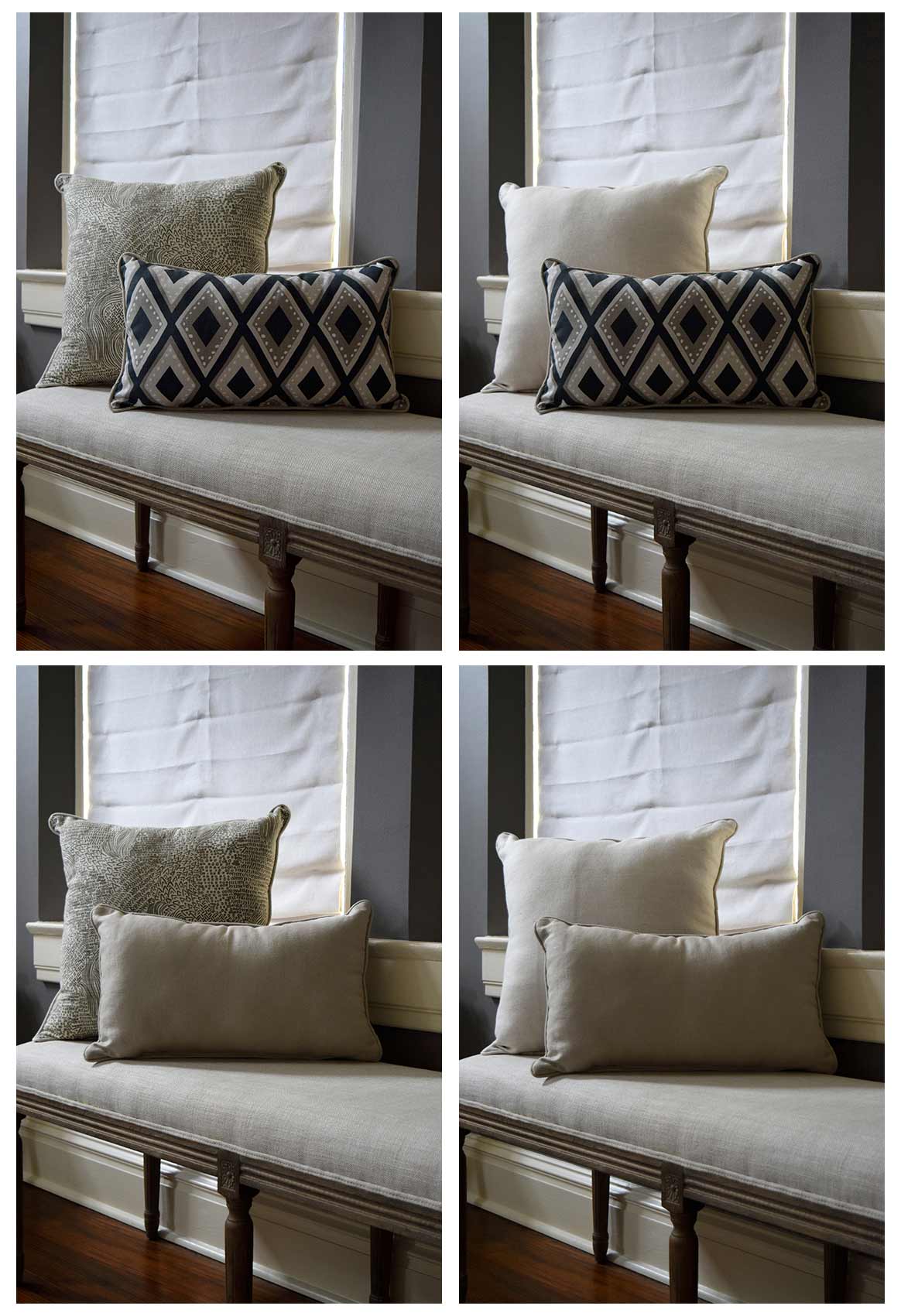 1. Update Décor in Multiple Ways
Because double-sided pillows feature two different fabrics, it is easy to simply flip the pillow for a new look. There are so many variations for reversible pillows. You can pair patterns or stripes with solids, patterns or stripes with stripes, or patterns with patterns. Textured fabric can also be included in the mix. Piping coordinated with both fabrics helps split up the designs of the two sides. By adding a few of these options to a room, you can greatly increase your decorative possibilities.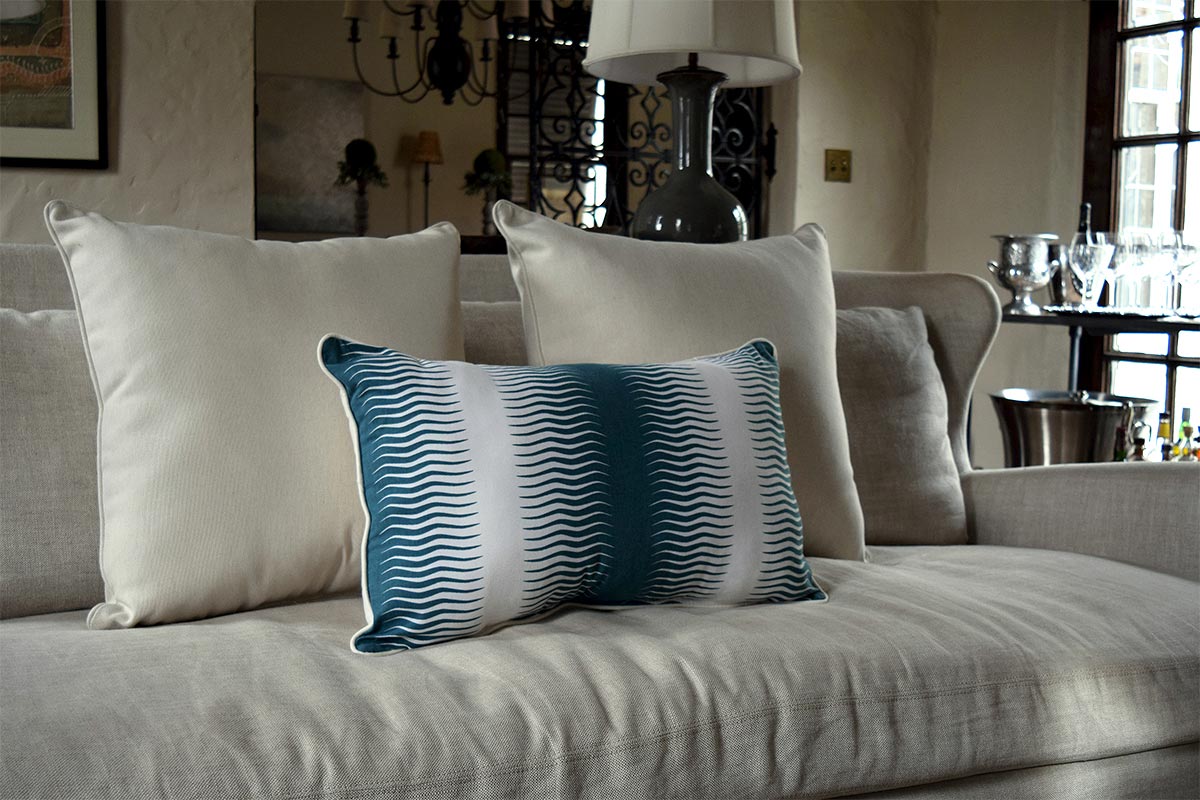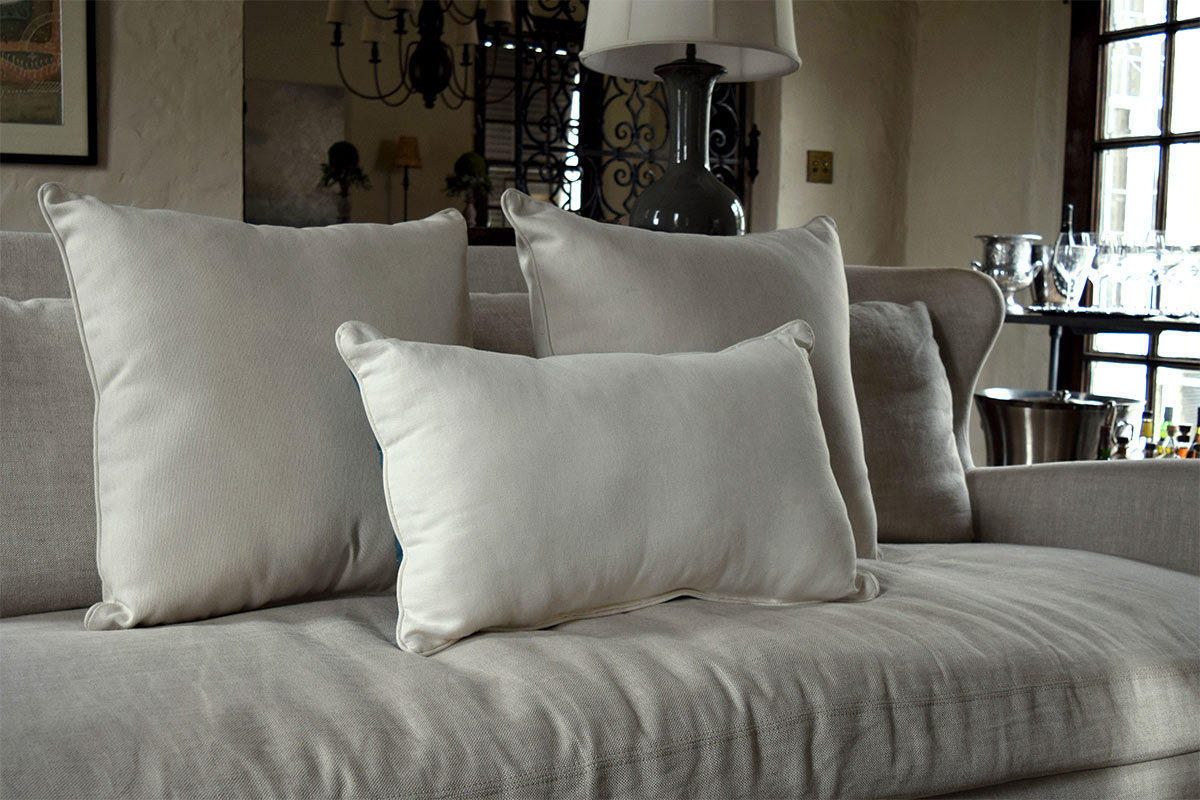 2. Add Color without Commitment
This is perfect for those of us who decorate using a neutral palette. Throw pillows can provide a temporary jolt of energetic color to the monotony. However, if you are a little timid about adding color to a room, double-sided pillows are the way to go. You can have a reversible pillow featuring a bright color backed with a neutral fabric. If you're not in the mood for color, you can turn the pillow around.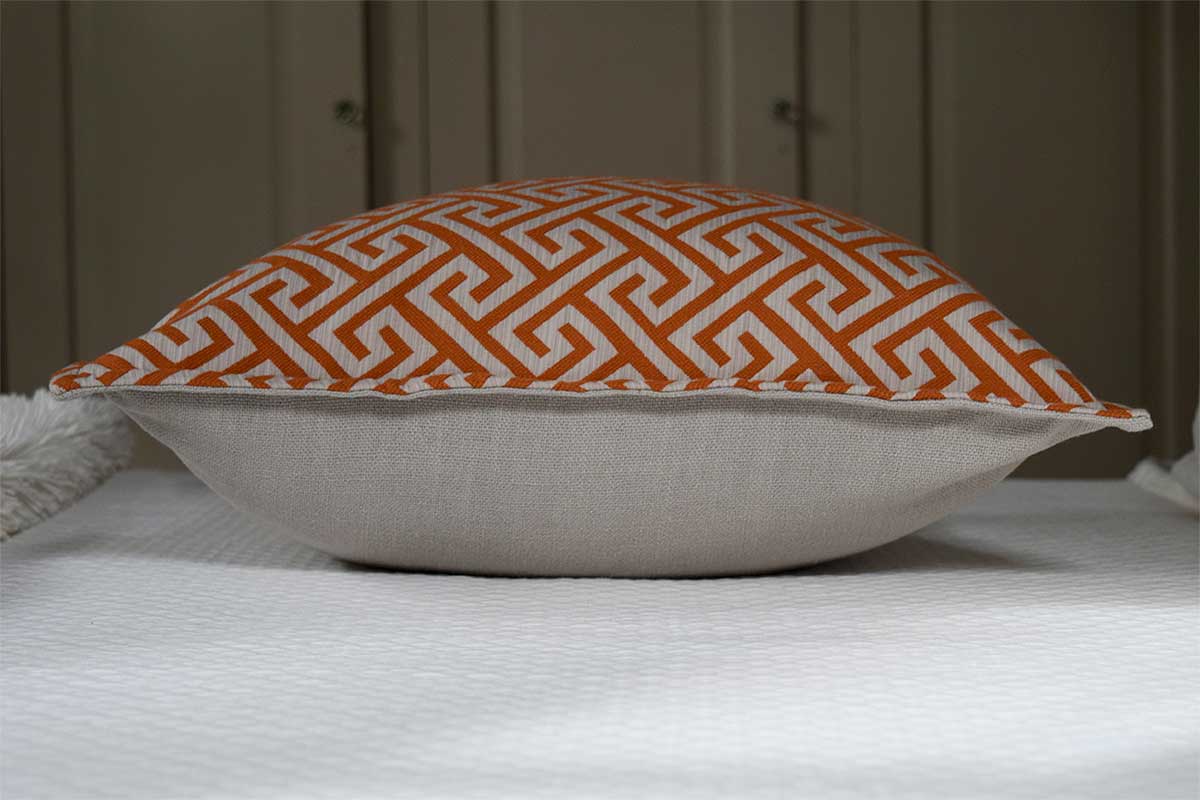 3. Get a Designer Look for Less
If you want to get the designer look without the designer price tag, a great way to achieve that look is by using a double-sided pillow. You can create a pillow with an expensive fabric on one side and choose a less expensive fabric on the other. This keeps you from having to buy as much of the expensive fabric while allowing you to stay up to date on the latest design trend.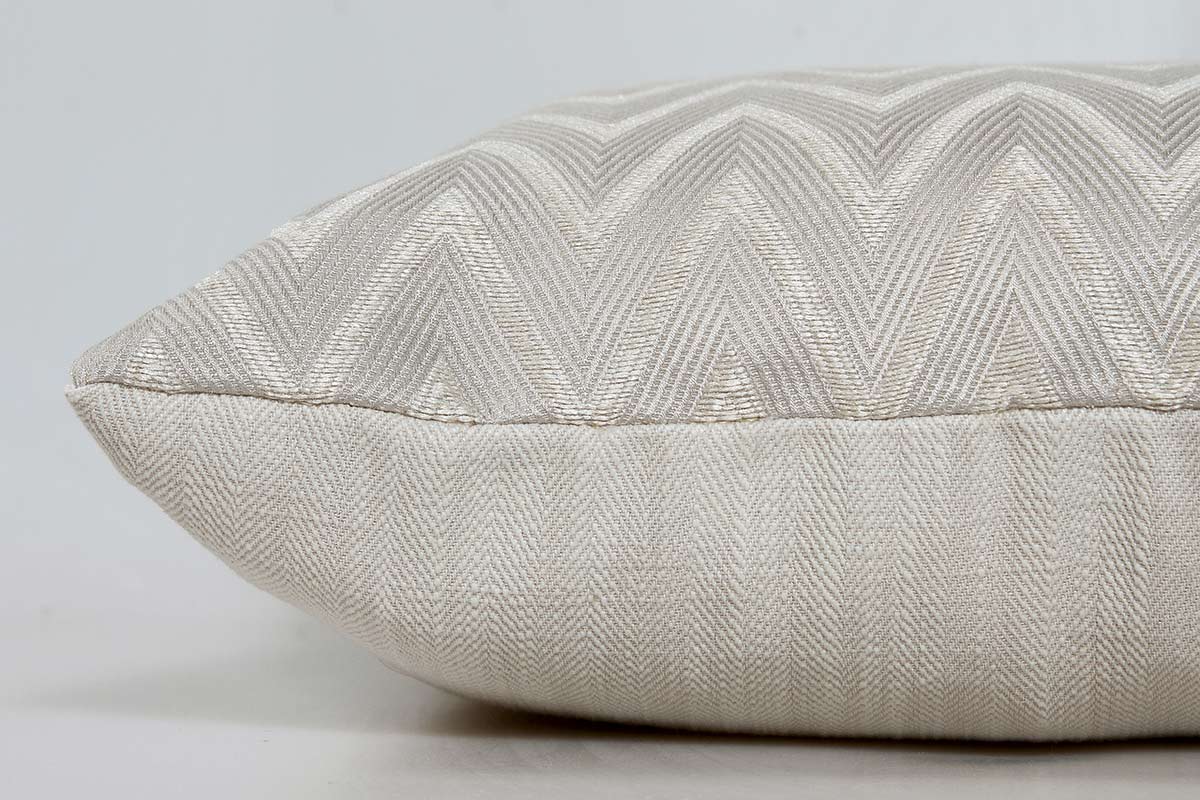 4. Use Both Fabrics You Can't Decide Between
Deciding between fabrics can be a long and difficult process. Rather than painstakingly going over the pros and cons of the fabrics you love and making a decision then changing your mind, use two fabrics on one pillow. Have a reversible pillow or pillow cover made with your favorite fabrics on either side.
5. Add Multiple Pillows for the Price of One
Bringing reversible pillows into your home is like doubling the amount of pillows you purchase. Think of it as a 2-for-1 deal, because you get the look of two different pillows for the price of one. Choosing a front fabric and a back fabric for a pillow is super easy! You can even choose a different fabric for the piping. Our expert advice, if you are buying several pillows with multiple fabrics on each pillow, choose the same fabric for the piping on each pillow. This will coordinate all of your fabrics together no matter which side you use.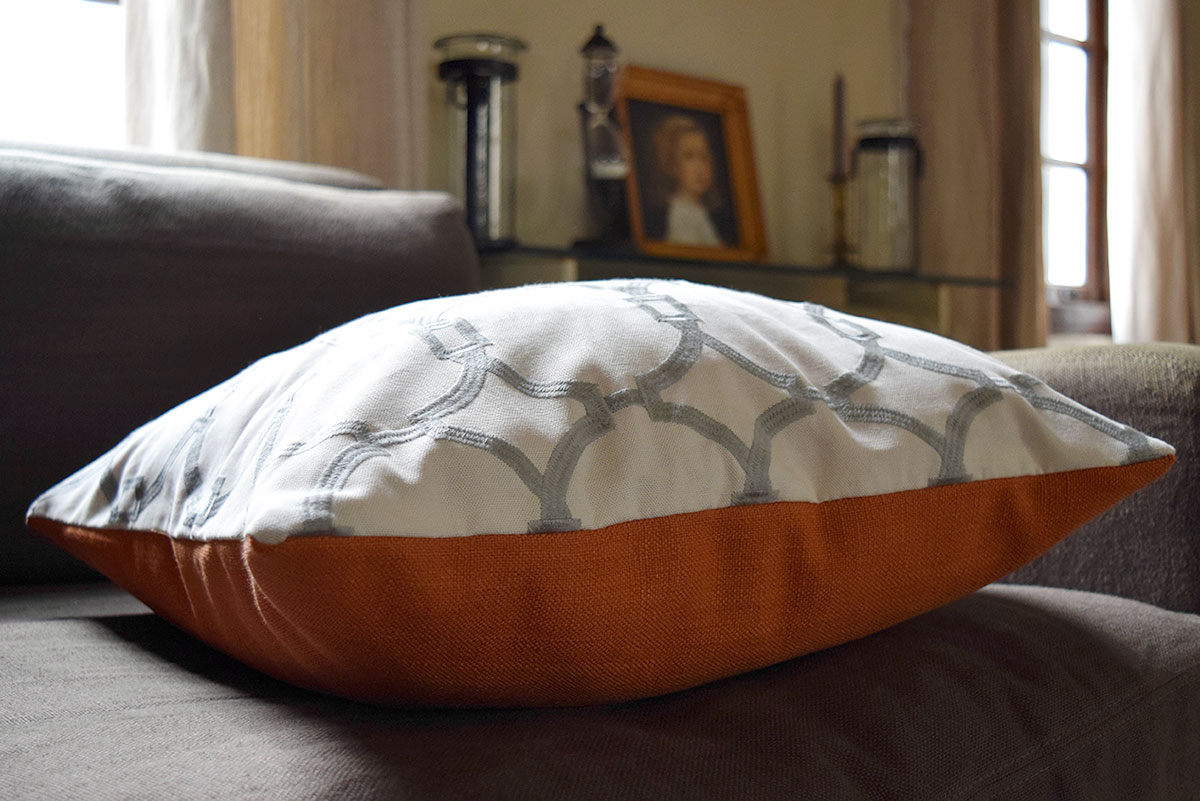 Easy DIY Project
Making your own reversible pillows and pillow covers gives you the freedom to create your own design with fabrics you choose. If you have lots of room on the furniture you want to place pillows, additional throw pillows are an ideal choice because they soften a room and produce a warm, inviting environment. Pillow covers allow you to keep your original throw pillows without having to store them. They are easy to change out when you grow tired of the fabrics currently on your pillows.
How to Make Your Own Reversible Pillow:
1. Decide on the two fabrics you want to use for your pillow. Determine the pillow size that is best for your furniture or bedding.
2. Cut both fabrics in the shape of your pillow with an inch allowance for the seam. For example, if your pillow form is 18" x 18", cut your fabric into a perfect 19" x 19" square.
3. Line up the two pieces of fabric together with the backsides of the fabrics facing out.
4. Using your sewing machine, sew the two pieces of fabric together around the perimeter, leaving an opening wide enough to insert the pillow form. Trim off the corners.
5. Turn the pillow cover right side out. Insert your pillow form, making sure that the corners of the form fill out the corners of the cover.
6. Sew the opening shut.
Done! Now you have created a unique pillow that you can use to update and bring new life to your décor.