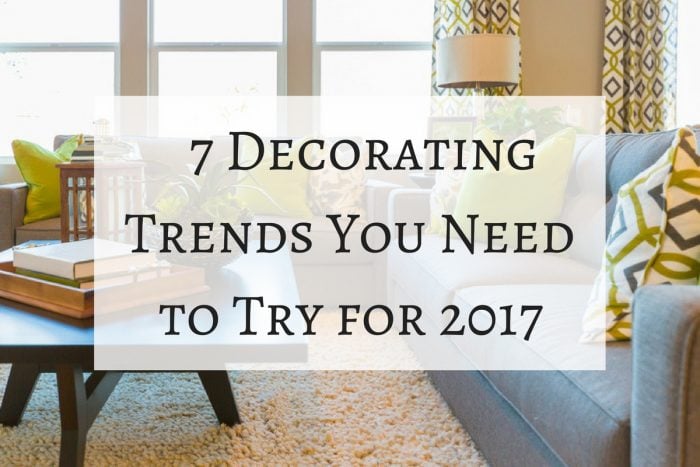 The start of a new year along with the changing of seasons is a natural time to assess your home decor and see where things could possibly be vamped up. Thoughts of "I'm tired of these pillows" or "I need something to go in this space" flood our minds, and we begin to research design trends and plan our own personal makeover projects. To that end, we're sharing a few of our favorite decorating ideas for 2017.
1. Add Front Porch Foliage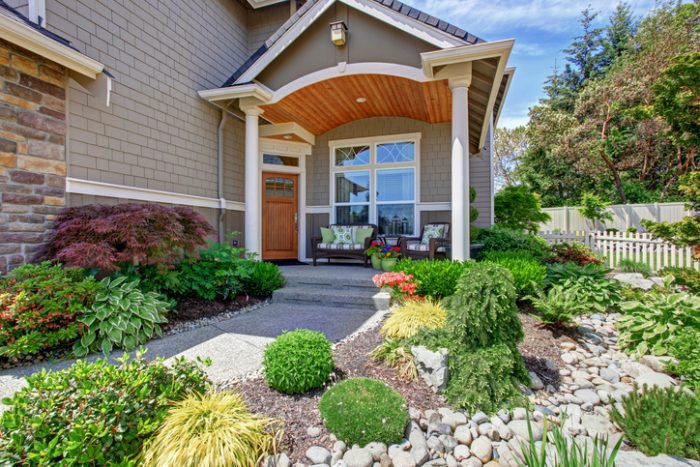 The front porch is usually the first thing guests notice when arriving at your home. There is something about bright, lively, energetic plant life that is welcoming and inviting. A few examples of great looking and easy-to-maintain plants for the front porch are Boston ferns, bamboo plants, or even the traditional spider plants. You can also add a fresh bay leaf wreath to your door to add a beautiful touch. If you have a covered area or room for seating on your front porch, mix in seasonal throw pillows and custom cushions to create an inviting gathering space.
2. Create a Gallery Wall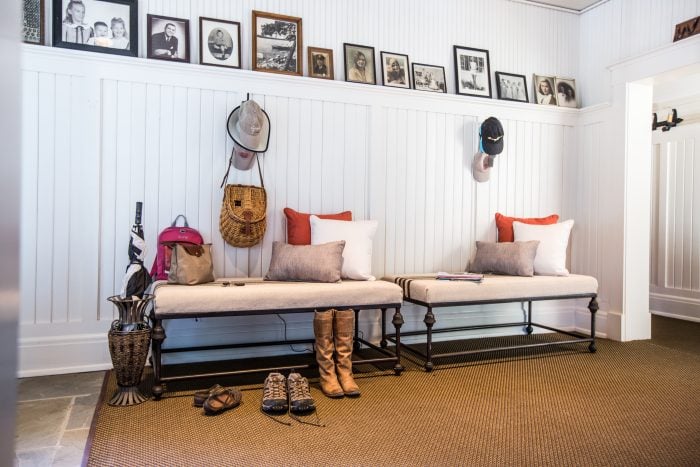 Gallery walls are a fun and unique way to showcase your favorite memories by combining different photographs, graphics, and frame shapes and arranging as many pieces as you want into a fun collage. You can even incorporate mirrors with different frames to really grab the attention of your friends and family who come to visit. Add a storage bench under your collage in an entry hall or eat-in kitchen, and you have the perfect vignette where guests can kick off their shoes and stay awhile. A custom bench cushion can further customize this space.
3. Utilize Coffee Table Decor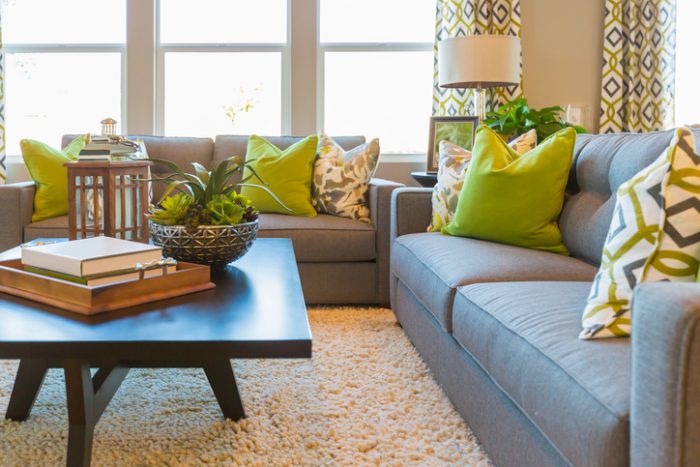 A coffee table is a great avenue for adding decor to your living room, and the best part is, it's super easy and requires no tools. A stack of inspiring books with a few candles, colorful accent pieces designed to coordinate with your sofa's throw pillows, or a small potted plant in the center make for a polished look in your living room or den.
4. Showcase Blue and White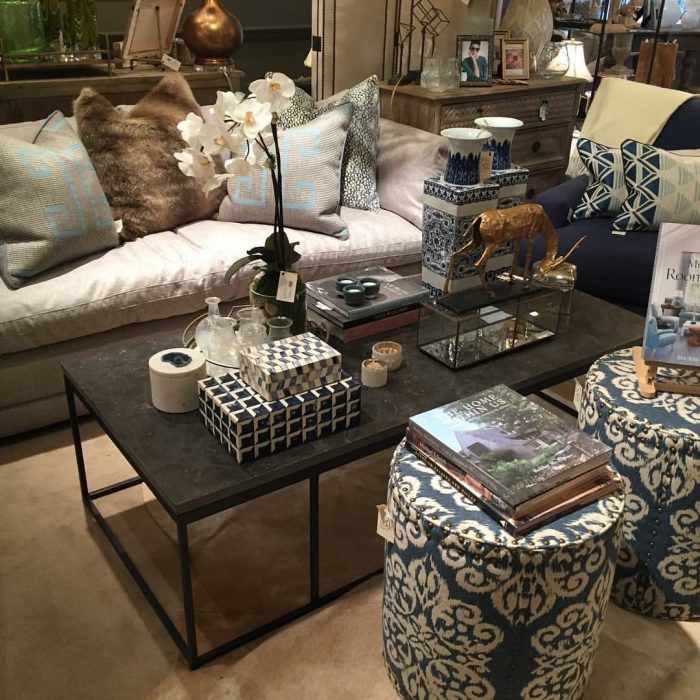 A big trend to look out for this year is mixing blue and white into your color palette. Ideas to incorporate this trend include creating an accent wall in navy blue with white furniture or white wall decor. Add blue and white accent pieces to any room for an easy nod to this trend. A blue and white chair in the living room, blue and white throw pillows on your couch or bed, or blue and white candlesticks and vases mixed in to everyday decor make for an extra layer of sophistication in any room.
5. Feature Terracotta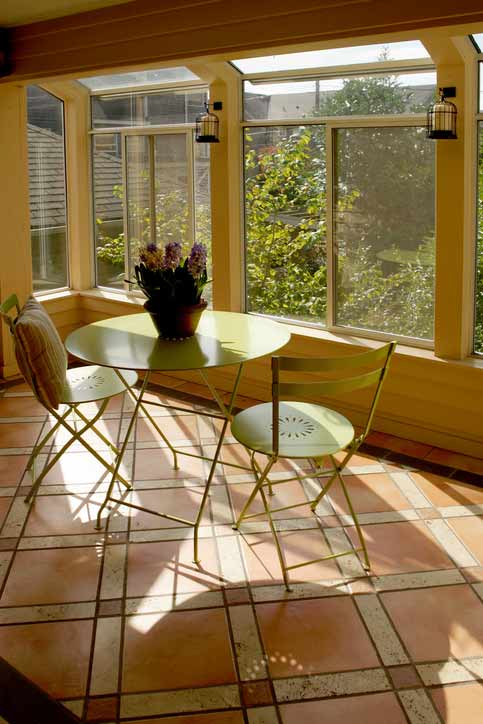 The Spanish look is making a comeback this year. If you're feeling a bit bold, add terracotta tiles to your sunroom, bathroom, or kitchen. If you are looking to update your backyard or patio, use terracotta tile layered with a bright, colorful rug for a modern twist. If you'd like a more budget-friendly way to decorate with terracotta, use different sized terracotta pots with lovely green plants placed throughout your home. Terracotta pots combined with colorful floor cushions create the perfect indoor oasis on a covered porch or sunroom.
6. Create an Escape Spot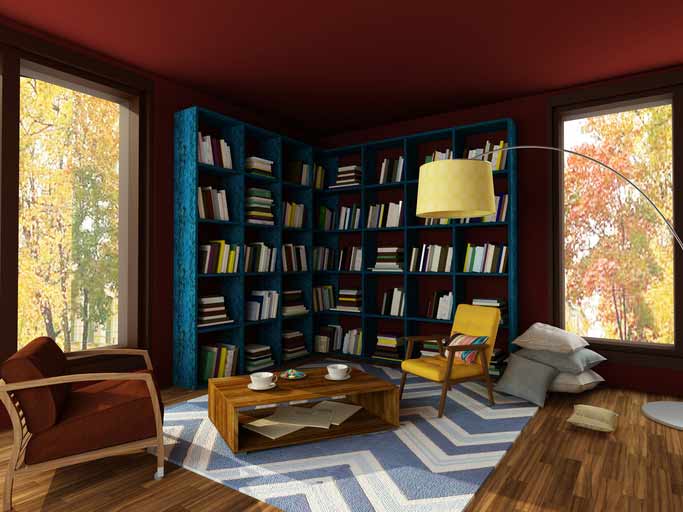 Who doesn't love the idea of a room or small area in your home where you can retreat when needed? Read a book, drink a cup of tea or coffee, and enjoy some peace and quiet in a designated escape spot. Pick a space in your home, add a comfortable chair with a warm throw blanket over it, and a side table with a lamp and few of your favorite books. Adding a bookshelf and a few throw pillows is a sure way to have your own little paradise at home.
7. Incorporate Greenery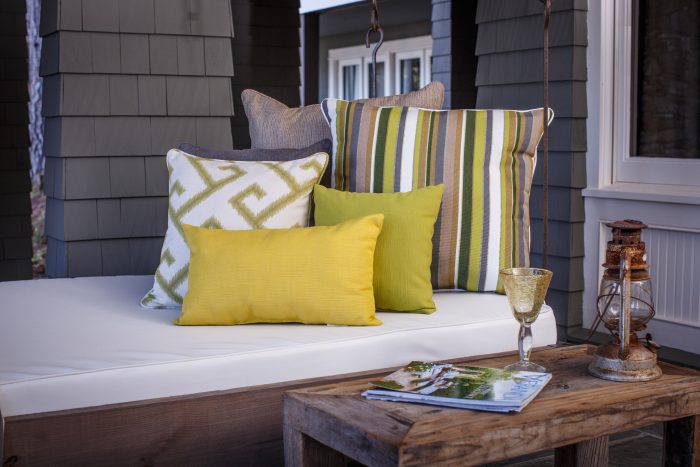 Greenery, the Pantone® color of the year, is a cool shade of green that is soothing enough for a cozy bedroom, yet edgy enough to liven up your living room. Start in a small way by adding a Greenery colored blanket to a chair with a few throw pillows, or you can go big with a bright Greenery colored accent wall in your dining room or bedroom.
Transforming your home decor doesn't have to be overwhelming or costly. This year, try a trend or two, and create a new space you love, one room at a time.