One of my favorite movies, You've Got Mail, says it best, "Don't you just love New York in the fall? It makes me want to buy school supplies." True there is something about the Big Apple that just sends me swimming with ideas of scarves and mittens, hot cocoa, and a book by the fire in a cozy little brownstone. The cool weather blowing through tall grey buildings that lay beneath an equally monochromatic sky lends itself as the perfect canvas for beautifully abstract pops of fall colors.
New York is teeming with an exciting and interesting mix of cultures, ideas and styles – there is truly a little something for everyone in this metropolis. And while most NYC apartments are roughly the size of a matchbox, this only requires its residents to be even more creative and innovative when it comes to design that is not only fashionable but functional.
With these thoughts in mind, we created a room that has modern metro appeal while still paying homage to the unique element of New York. The simplicity of this design creates a room that feels massive in style even if it is minimal in space.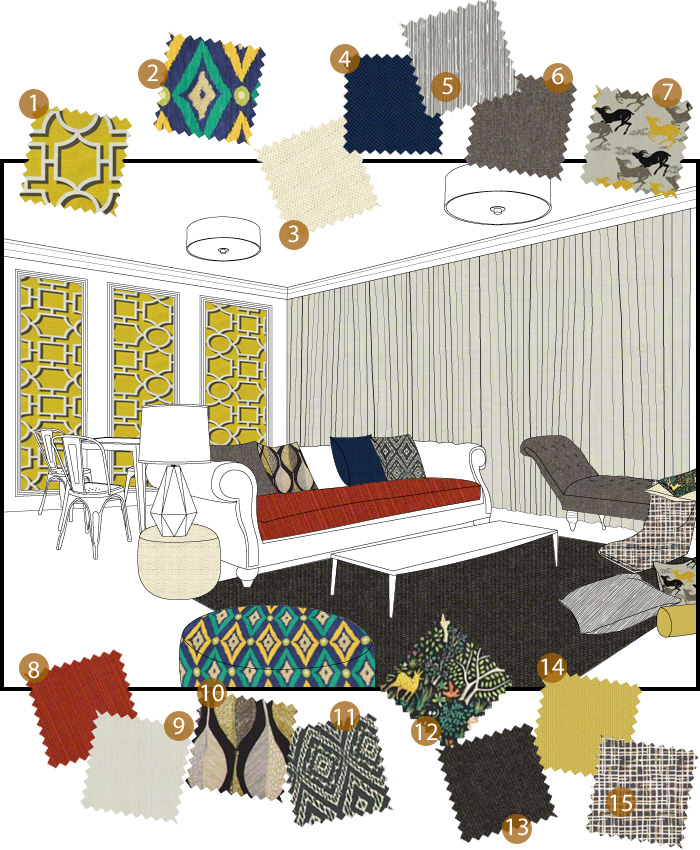 See these fabrics on Cushion Source