Before family visits from across town or across the country for Christmas, add kitchen cushions to redecorate your dining area for your individual style.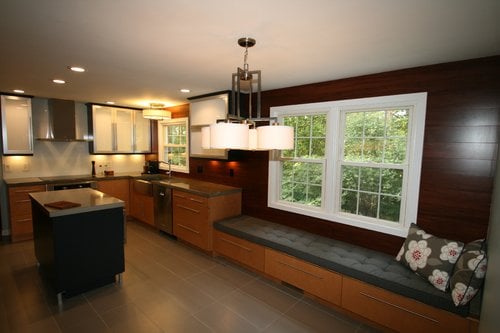 Design custom kitchen cushions for your:
Also, add accents to your tablescape, such as:
Banquette seating is a modern throwback to days gone by
Banquette seating has been a beautiful statement in kitchens across the country in the past few years, and there's no better way to upgrade your style than by adding beautiful, hand-crafted kitchen cushions to your banquette.
Banquette benches are often used as one or two sides of a dining table's seating, or as a built-in perch in a breakfast nook. At Cushion Source, you can choose your favorite fabric for your custom banquette cushions, and turn your home dining area into a modern version of a throwback to your hometown diner.
Examples of kitchen banquette seating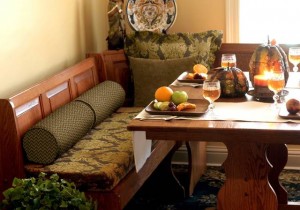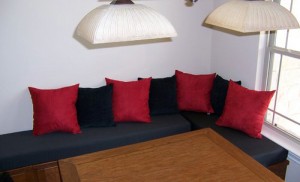 Window seats are a beautiful way to take in the day
If you don't have built-in banquette benches, there are other ways to upgrade your kitchen's décor. If your kitchen has a window seat, adding a custom cushion will add creativity and will provide an accent to the rest of your interior design. Plus, it will also give you the perfect spot to enjoy the view with your morning coffee.
Examples of kitchen window seating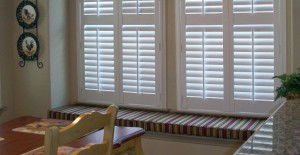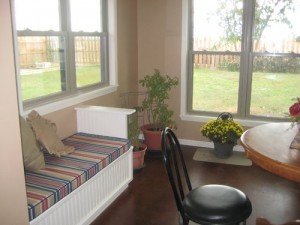 Upgrade your dining chairs and bar stools for a classic look
Of course, the easiest and most popular way to add softness to your kitchen seating is by adding cushions to your dining chairs! Use the same fabric for your entire dining set, or use two coordinating fabrics for an extra boost of style. Cushions are also wonderful for seating in a breakfast nook and for counter bar stools.
Examples of kitchen seating with cushions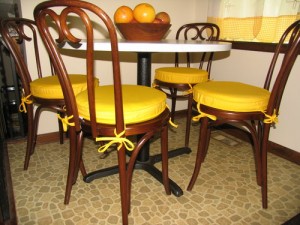 ** Helpful Hint… **
Be sure to add ties to any seat that will be moved around and used a lot, such as dining furniture and stools. Banquettes and window seats usually don't need ties, but you can add them if you wish.
More kitchen accents
This Christmas, further update your dining room accents with seasonal table runners and placemats. Using fabrics hand-picked by Cushion Source's team of interior designers, these tablescape pieces are both beautiful and durable. It's easy to turn an everyday setting into a work of art!
Examples of tablescape accents