Anyone that knows me knows that I adore mid-century modern furniture. Although I don't completely decorate my home with it, my collection has somehow surpassed my storage space. I have always found this era of industrial and architectural design quite interesting.
Inspired by the Bauhaus movement, the non-fussy design of mid-century modern furniture features sleek organic lines and outright simplicity. This era roughly began in the mid-1930s and lasted until the mid-1960s, exactly when modern technology and population were on the upswing. Convenience, practicality and efficiency were in great demand and this new concept was just what the new generation needed. Not only did mid-century modern ideas focus on style, but functionality as well. Influential in itself, the mid-century style has been the predecessor of today's popular Scandinavian-inspired modern furniture and design.
For this post I want to feature (and praise) some of our customers who share my admiration of the most fundamental design of the 20th century. I cannot stress enough how great of a job our customers have done in revamping their mid-century furniture! I'm beyond impressed and have been inspired to update some of my own pieces.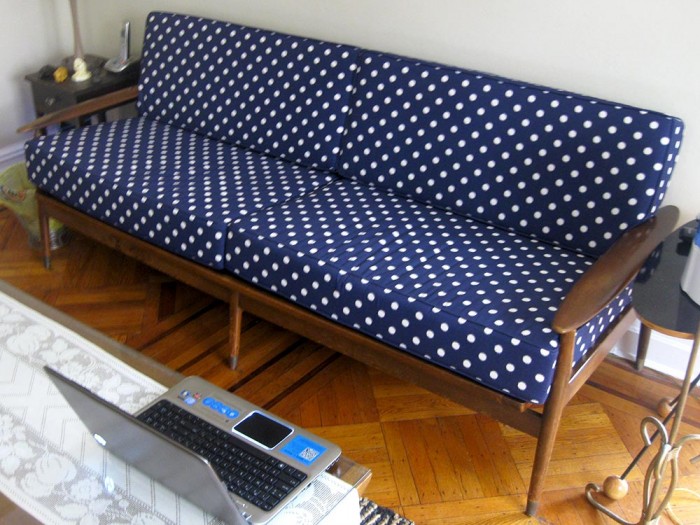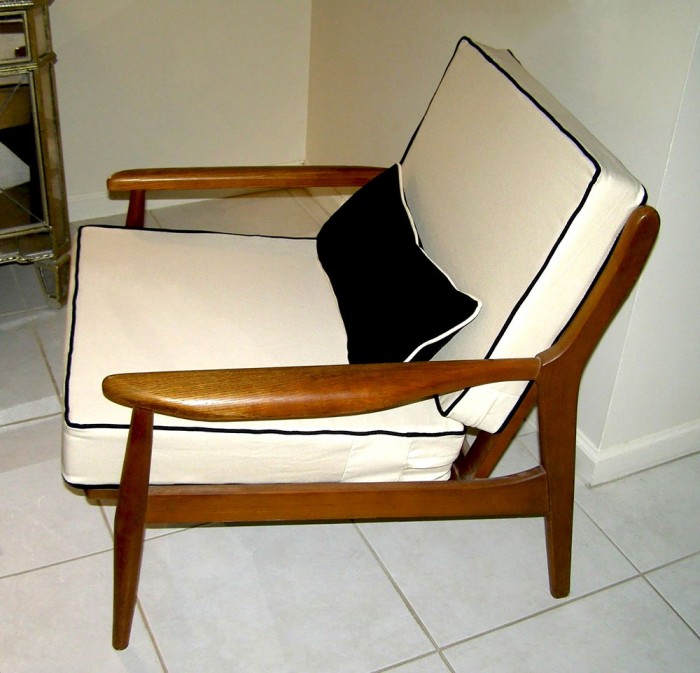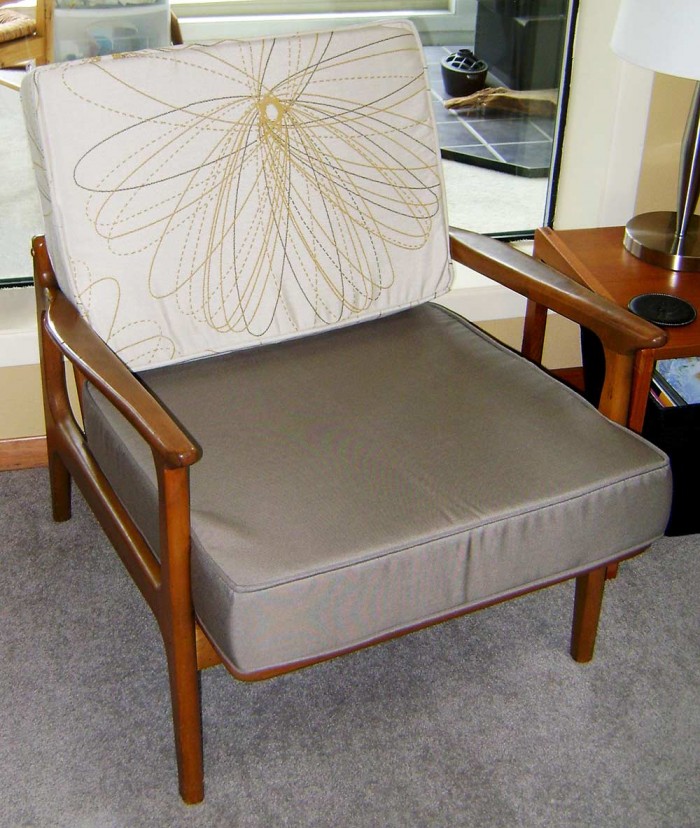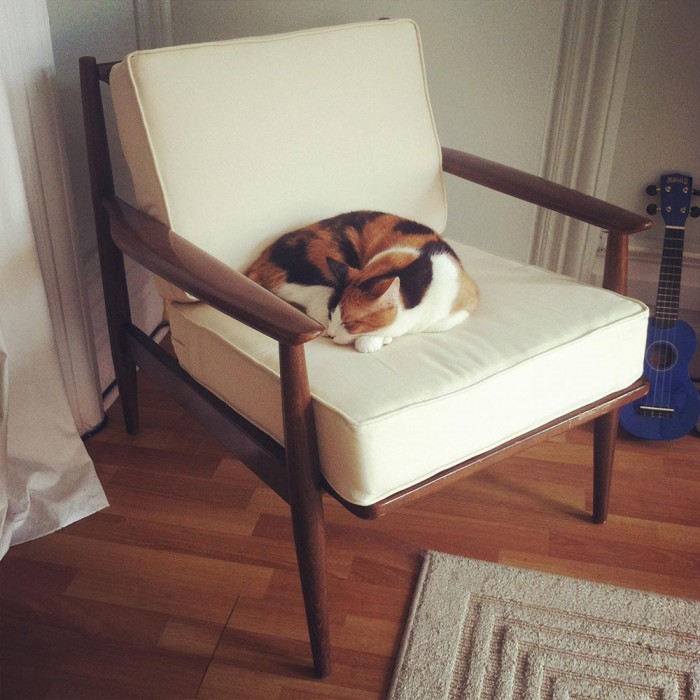 For extra ideas, I thought of two patterned fabrics that I think would be excellent for a mid-century furniture piece.