I might catch some flak for this post, but I wanted to focus on inspiration from the 1970's. The 70's can come across as the decade of some of the worst décor and design. While I'm not going to completely disagree with that, there were a few good things to come out of 70's décor such as vivid color display. The colors I most associate with the 1970's are the autumnal shades of Harvest Gold, Avocado, and shades of rust and orange. With fall in full swing, you can now take advantage of those unique fall colors. That's not saying that you necessarily have to decorate your home in the 1970's fashion, but you can pull inspiration from its fall color scheme.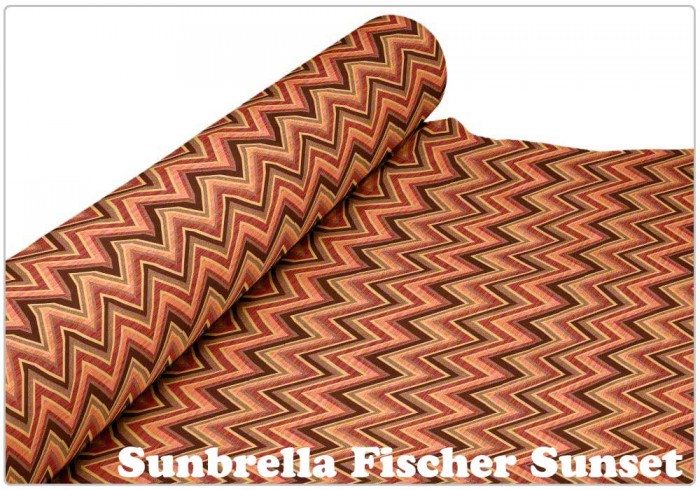 (Perhaps it's my imagination, but some of the fabrics from the new Sunbrella line seem to have inspiration stemmed from the 1970's.)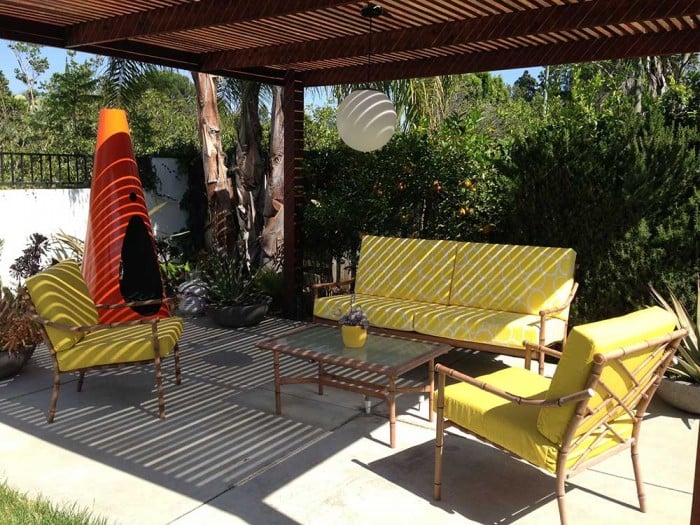 If you do happen to admire the 1970's look, you can always use an updated version of it in your home. For example, in the customer photo on the right, the outdoor space has a clean, modern feel. However, if you look closer, you can see the 1970's aspects shining through: rattan furniture, yellow cushions, and that incredibly awesome free-standing orange fireplace. This customer figured out how to incorporate all of the great designs and autumnal colors of the 70's into a beautiful modern-day oasis.