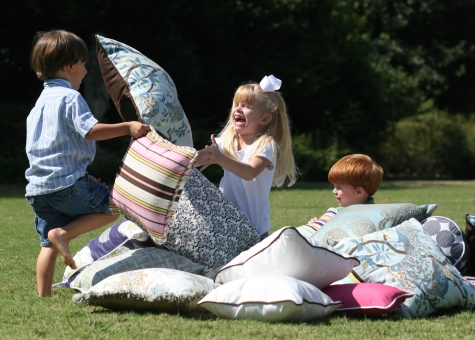 A custom kids pillow is a fun-filled way to decorate a child's bedroom, playroom or nursery. You can choose from our attractive selection of inspiring fabrics in creative colors and whimsical patterns. Your child will appreciate owning a comfortable throw pillow designed with him or her in mind. Whether your child needs a decorative pillow for the bedroom, outside furniture, the tree house or those "magical" moments at play, you can easily choose the type of fabric needed for the right application.
Pillow measurements are based on the distance from corner to corner along the sewn edge of the pillow when pulled tight, not the finished measurement of the width of the pillow. Please see our
How to Measure a Throw Pillow
guide for more information.