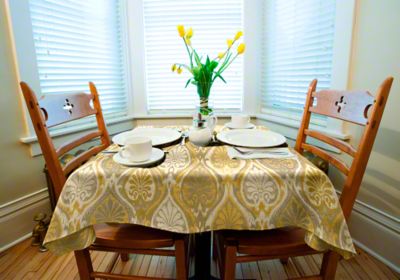 Cushion Source®'s custom tablecloths are made to our customers' preferred dimensions, enabling you to elegantly cover any size table.
Custom tablecloths are available in rectangle, square and round. Tablecloths are available in any size between 37 and 140 inches by contacting customer service, or choose from the available online options. For rectangular/square tablecloths, you may choose squared corners or rounded corners.
Design your custom tablecloth for indoor or outdoor use, or design multiple styles for use throughout the seasons and for every holiday feast.