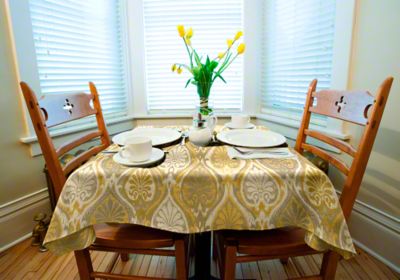 Available in rectangle, square, and round, our custom tablecloths are made to our customers' preferred dimensions, enabling you to elegantly cover any size table. Tablecloths are available in any size between 37 and 140 inches. Square and rectangle tablecloths feature squared corners.
Design your custom tablecloth for indoor or outdoor use, or design multiple styles for use throughout the seasons and for every holiday feast.
Choose from hundreds of high-performance fabrics like Sunbrella, as well as elite indoor brands such as Robert Allen, Premier Prints, and more. Although designed for outdoor use, Sunbrella fabric is ideal for tablecloths as this fabric is easy to clean, is stain-resistant, and does not absorb water.