"Laissez les bon temps rouler!" Today is Fat Tuesday! New Orleans is typically the first city one thinks of when celebrating Mardi Gras, although the first organized Mardi Gras took place in Mobile, Alabama! New Orleans and Mobile were originally settled by the French, who brought over this French Catholic tradition. The pre-Lenten celebration of indulgence and debauchery consists of many traditions such as wild parades, lavish societal balls, and delicious foods.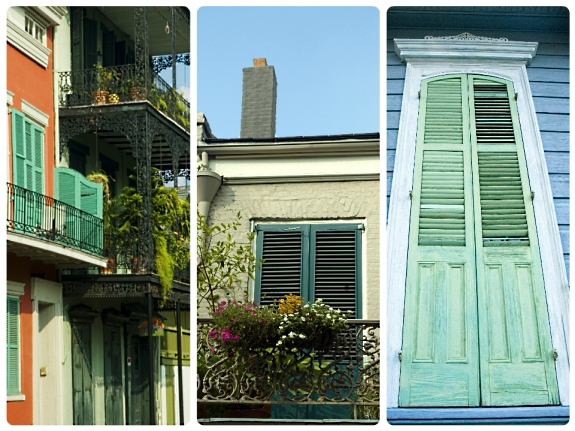 The French-founded city of New Orleans boasts a wealth of historic architectural styles, owing to its rich multicultural history. One of the first architectural styles in New Orleans was the iconic Creole Townhouse, built within the late 18th and early 19th centuries. These Vieux Carré townhouses typically feature a beautiful façade with wrought iron balconies and several uniform, shuttered windows. Behind many of these homes are luscious courtyards adorned with tropical plants that create mini oases within the large urban metropolis of New Orleans.
While these townhouses feature charming weather-beaten exteriors, the interior can be equally charismatic. Personally, when I think of The Garden District in New Orleans I envision patinaed neutrals paired with black, dark teal, and gold accents borrowed from Neoclassicism. I've created some images for a Creole Townhouse-inspired aged interior. In each image I chose some of our more upscale pillow designs in luxurious fabrics that work beautifully with the timeworn walls of Creole Townhouses. For the first image I chose our designer round throw pillow in Robert Allen Royal Damask Bark with the piping and button in our own Highland Taylor Silk Dupioni New Port Bronze. I loved the pairing of these two fabrics with a Victorian-inspired chair because the look has Old World charm with an updated approach. In my last image I chose several throw pillow styles in coordinating fabrics that feature a fresh take on timeless, classic designs. The sumptuous fabrics selected exude elegance through their textures and patterns.