Contemporary style with classic color
When searching for the perfect cushions to fit the contemporary style of her home, Iben Dwight, of Kauai, Hawaii, turned to CushionSource.com. With limited resources available on the island of Kauai, Dwight decided to browse the internet for fabric and seating options. Looking to coordinate with her clean, modern taste in decor, she selected Sunbrella Natural due to its crisp color and durability.
The sleek wood paneling of the bench is complimented by the pure, clean shade of the cushions and accompanying pillows. With the addition of a few coordinating modern accessories, the space turns into a modern white room, creating an atmosphere of sophistication without seeming cold. In fact, the area appears warm and comfortable; a feat few of today's homes are able to master.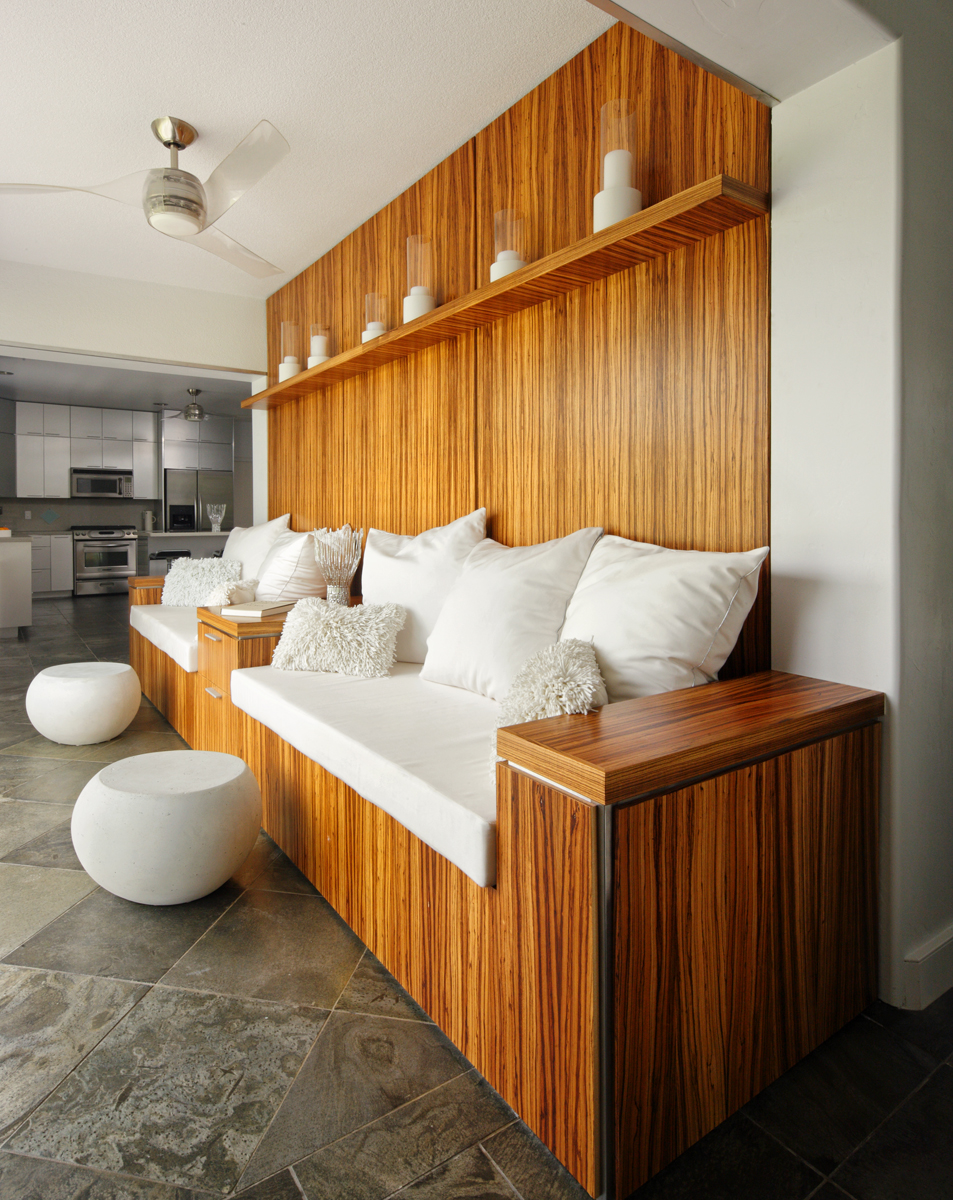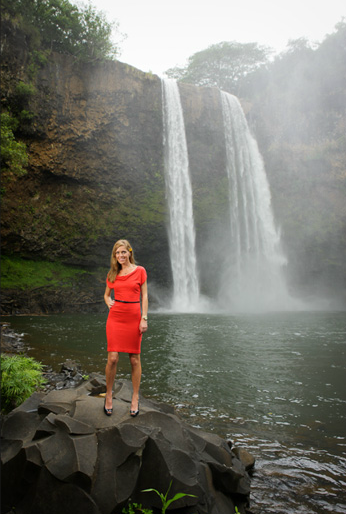 Outdoor fabric shines indoors
Though Dwight chose to use her cushions within her home, Sunbrella is known for producing durable, fade-resistant fabric that may be used in an indoor or outdoor setting. While most outdoor fabrics would be too stiff and dull to be found inside a home, Sunbrella uses dyed acrylic yarns to ensure comfort and vibrant color that lasts.
In addition, Sunbrella offers a wide assortment of fabric choices in a range of colors and patterns. For Dwight, selecting Sunbrella Natural was an easy pick due to her love of white.
Even though the shade is bright and fresh, it includes the same traits all Sunbrella fabrics maintain; it is stain-resistant and easy to clean. Dwight loves how durable the cushions have proven to be and has not experienced any fading, even though the sofa sits across from a large window. The modern white room complements the contemporary feel of the rest of her home.
Unused space given new life as modern white room
While the space previously went unused, the new look has brought new life to the room.
"We sit there often, looking out into the yard, getting a nice breeze," said Dwight.
Though the Dwight family remains busy during the day, regularly riding dirt bikes, hiking, and enjoying the beach, the sofa provides the perfect place to start and end the day.
"We love having our coffee there in the morning and wine in the evening."
Photo Caption: Photo provided by Gelston Dwight of Gelston Dwight Photography. www.gelston.com
By Amber Acker