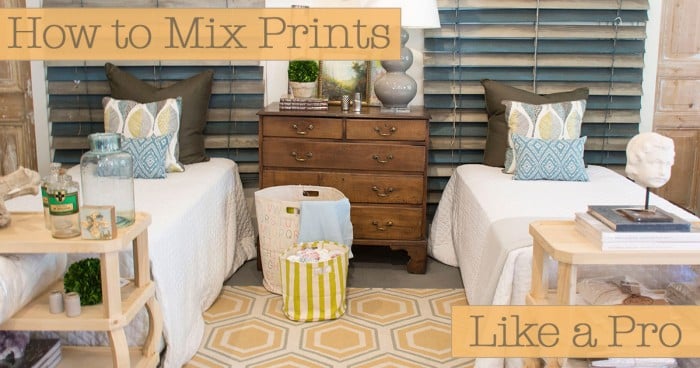 If you're passionate about prints, you're no stranger to decorating and redecorating based on current trends and seasons. Incorporating bold designs and patterns into your home décor can be challenging, but certainly doesn't have to be. The key to mixing patterns like a pro will come a little easier once you're familiar with the basic do's and don'ts of print clashing.
1. Find Your Power Print
When jumping into mixing your favorite prints, the best thing to do is to start with one primary print that will carry the overall theme of your room. Maybe it's a bold ikat drape or a floral window seat cushion. Whatever it may be, make sure it's one that you'll enjoy for longer periods of time. It's this piece that will build the rest of the room.